Review: Brainwavz Delta IEMs and HENGJA Headphone Hanger
Brainwavz steps up to the plate with this set of buds.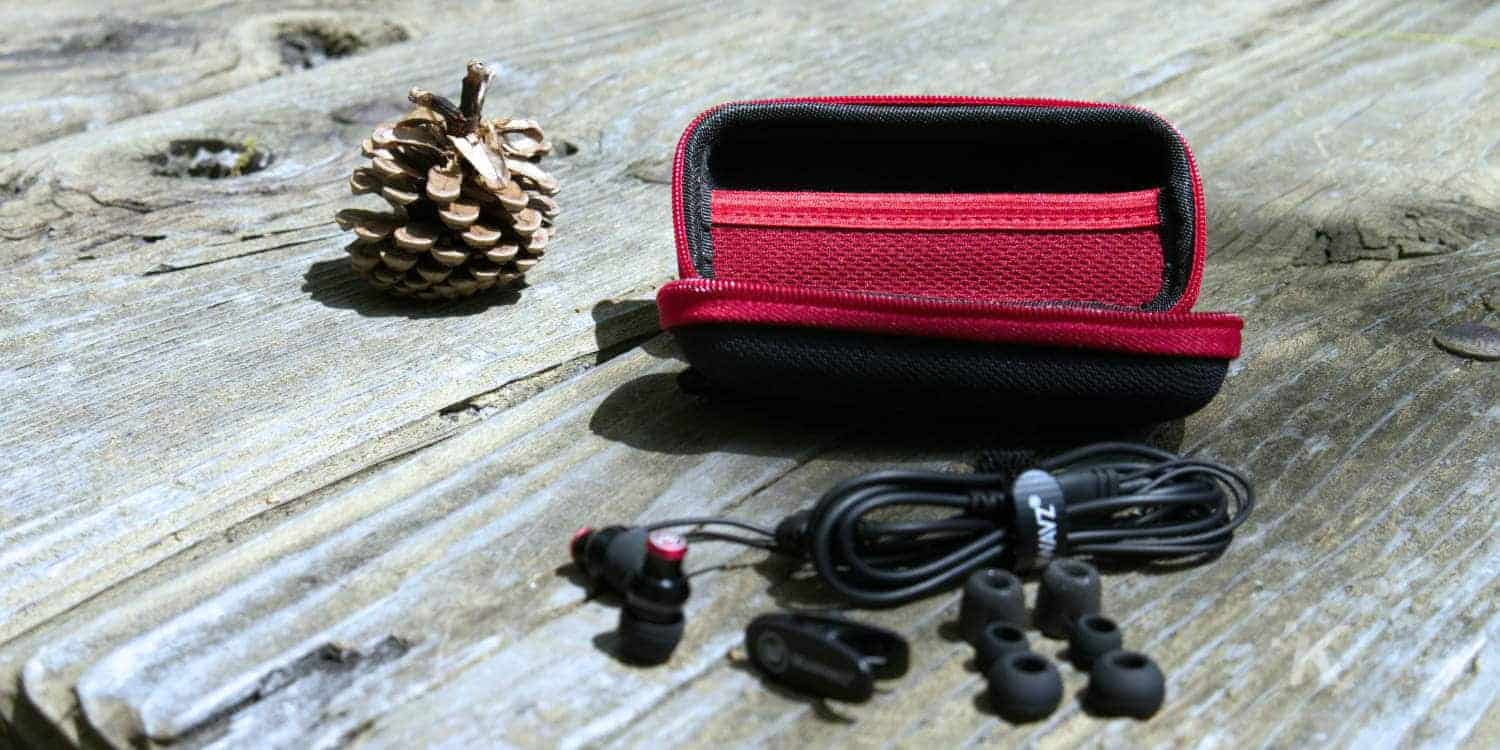 The Good
My new Budget Champion
Balanced Audio Reproduction
Good Mic Quality
Came with a Carry Case
The Bad
Some Microphonics From the Cable
Bass Slightly Lacking
Brainwavz Audio recently celebrated their first decade in business, from fairly small beginnings to their current place of making waves in the balanced armature market. Up for review today are their budget-focused Delta IEMs and their HENGJA headphone hanger.
Preferred audio signature and inherent bias
I tend to prefer a flatter audio profile, with a small uplift on both sub-bass and mids. I do have a very eclectic taste in music, with everything from jazz to k-pop and between. The eclectic nature of my collection probably has the largest influence on my audio equipment choices. With me not knowing what I'll listen to at any one time I like equipment that is solid across categories with perhaps only some EQ adjustments to get the most out of the tracks. I grew up listening to Laurie Anderson, Leonard Cohen, Vivaldi and West-End musicals, so crisp vocals without muddiness is a must.
That also colored my later tastes, with Drum N Bass, 4×4 Speed Garage, and Underground House/Techno also requiring both crisp vocal presentation and separation of instrumental tracks. I'm on the spectrum so comfort and an overall tonality that isn't fatiguing are also sought after attributes.
Of course, auditory preferences are inherently biased, but I try to describe the soundstage for an eclectic mix to accurately convey the overall tonality of the equipment.
Design and accessories
The Delta features full-metal housings with a pleasing two-color effect on the anodized aluminum, although to get this in the pricepoint sacrifices were made elsewhere. The rubber cord feels sturdy enough but does suffer from microphonics when moved or tapped. Most headsets have this to a degree, however, so this isn't much of an issue, especially at this price.
The Delta comes with a ton of accessories, and honestly, at this price, you're lucky if you get the headset and a few silicon ear tips to ensure fit. You get their zip-up long case (which retails at $12 on its own!), three different sized silicone ear tips, and a set of Comply foam tips. I'm a big fan of this, you should always keep your headsets protected when not in use, nobody likes untangling cords.
Audio tests with Brainwavz
Clear, forward synths and rolling progressive bassline came across well.
The Avalanches – Frontier Psychiatrist
Nice instrument separation with enough sub-bass to feel. Treble is bright without being overpowering and pleasing to hear.
Time – TnG Remix – Shaolin Master
The mids on this come across beautifully clear, with the bouncing bassline not managing to overpower the vocals. The high-frequency hi-hats are present but not overpowering.
Where The Wild Roses Grow – Nick Cave and the Bad Seeds with Kylie Minogue
Kylie's haunting vocals are clear and center, with Nick's lower guttural vocals providing a clear counterpoint. Both of them are distinct from each other and from the instrumental.
Hanging around
The HENGJA headphone hanger is part of Brainwavz growing line of headset storage. It is completely metal, with multiple points of adjustment to fit the majority of desks. I'm using it on one of IKEA's most popular desktops and it fits snugly. I thought it wasn't going to fit, then I realized that I hadn't loosened the adjustment bolt. Rectifying that, it went on easily and is super sturdy. I like that it's mechanically fixed, so there are no adhesives used and it's repositionable. I don't know what you can say about it other than it works and it looks good. It also has a slight curve to help your headsets stay on.
Conclusion
I must admit, I didn't know a whole lot about Brainwavz Audio's headsets going into this review, having known them for headphone stands. They've impressed me with this set of IEMs, producing a more balanced and full sound than my previous favorite at this price point – the Xiaomi/1more Piston. While the bass presentation is slightly lacking, that's not a bad thing. This end of the market is full of bass-heavy tuning which often destroys the mids/highs. This Delta set is tuned closer to higher-end sets, which really allows them to let the music do all the work. Because of this, they'll suit a wide range of musical tastes and other uses. They're also solid along the entire volume range, with only minor distortion at high volume.
They're good on phone calls, with the microphone sounding clear and present and voice being transmitted by the drivers well. A two-year warranty adds to the value, honestly who does that at this price?
Usually, with audio, you compromise on sound quality with lower priced equipment. The Brainwavz Delta have gone a long way to changing this, with higher-end tuning on a budget set. These are a great step up from earpods or most included headsets with devices, and are a crazy value.
The Good
My new Budget Champion
Balanced Audio Reproduction
Good Mic Quality
Came with a Carry Case
The Bad
Some Microphonics From the Cable
Bass Slightly Lacking
Follow us on Flipboard, Google News, or Apple News