Review: DJI Ryze Tello drone
Say Tello to our little friend.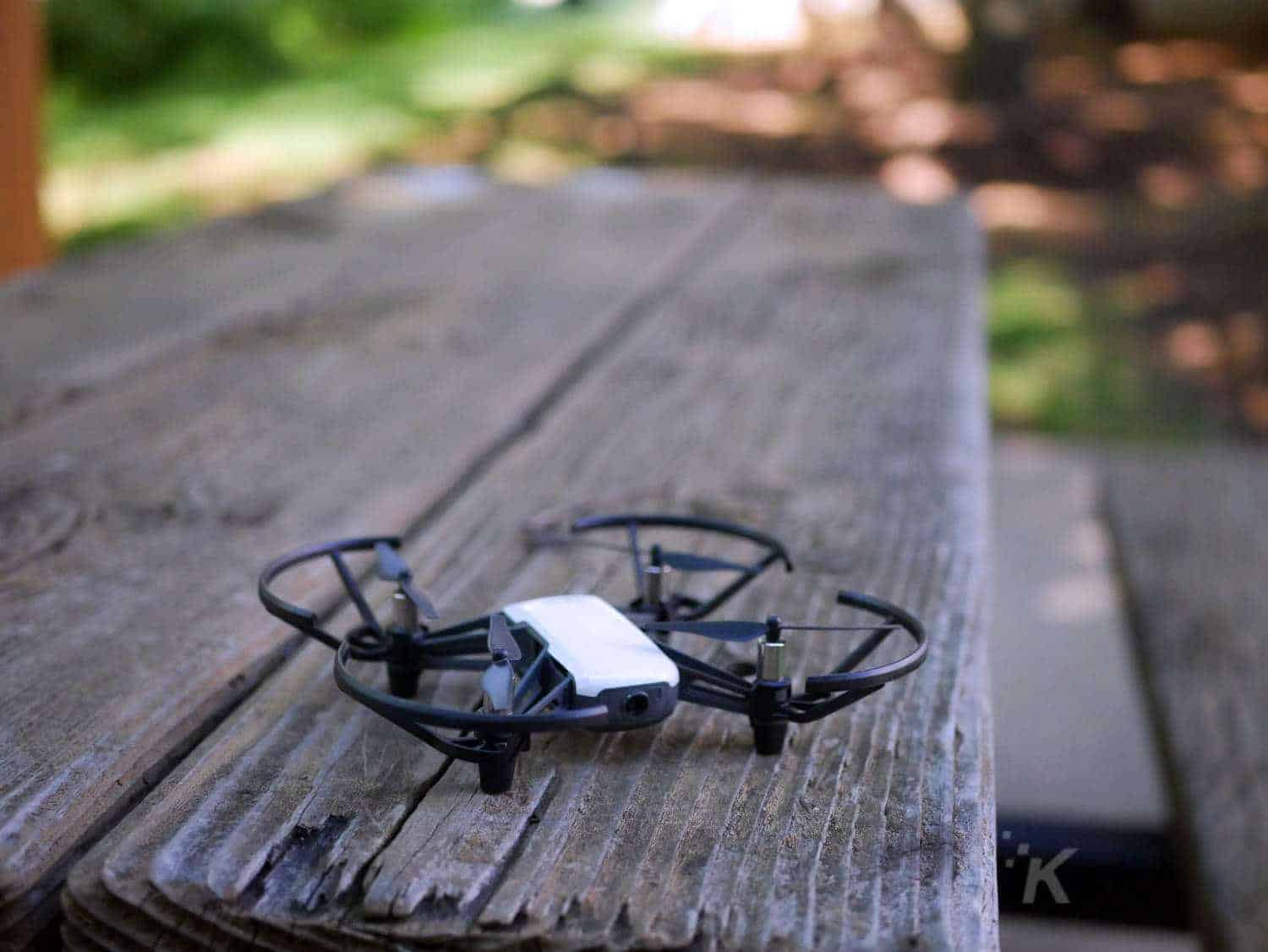 The Good
Cheap
Included functionality is a step above similar drones
Did I say it was cheap?
Similar stability and low learning curve of more expensive drones
The Bad
Some overheating issues
Camera is only 720p
If you've even heard the word drone recently you'll know of DJI. They quickly rose to market prominence by a successive string of well-made, wallet-friendly drones for both the consumer and professional markets. This is their newest consumer drone, the Tello, and it's a bit of a departure from their usual fare.
For a start, this little guy will only set you back a c-note. It still has the same brain as in the $500+ Spark, but in a smaller, lighter chassis aimed at the entry level. That's not to say that it's not fully-featured, you get one-touch launch and land, auto-flips, auto leveling, circle mode for epic cinematic selfies, and the same follow mode as the Spark.
There's also throw and go, bounce mode and camera modes for 360 images and 'up and away', where the drone keeps you in focus and flies away.
You get a 13-minute flight time from the minuscule battery, which is really impressive from a drone this size. It's controlled by the Tello App (for both Android and iOS), with an option to use a Bluetooth controller, as well. It has auto landing functions in case it loses connection to the app, and a visual hovering system to avoid obstacles.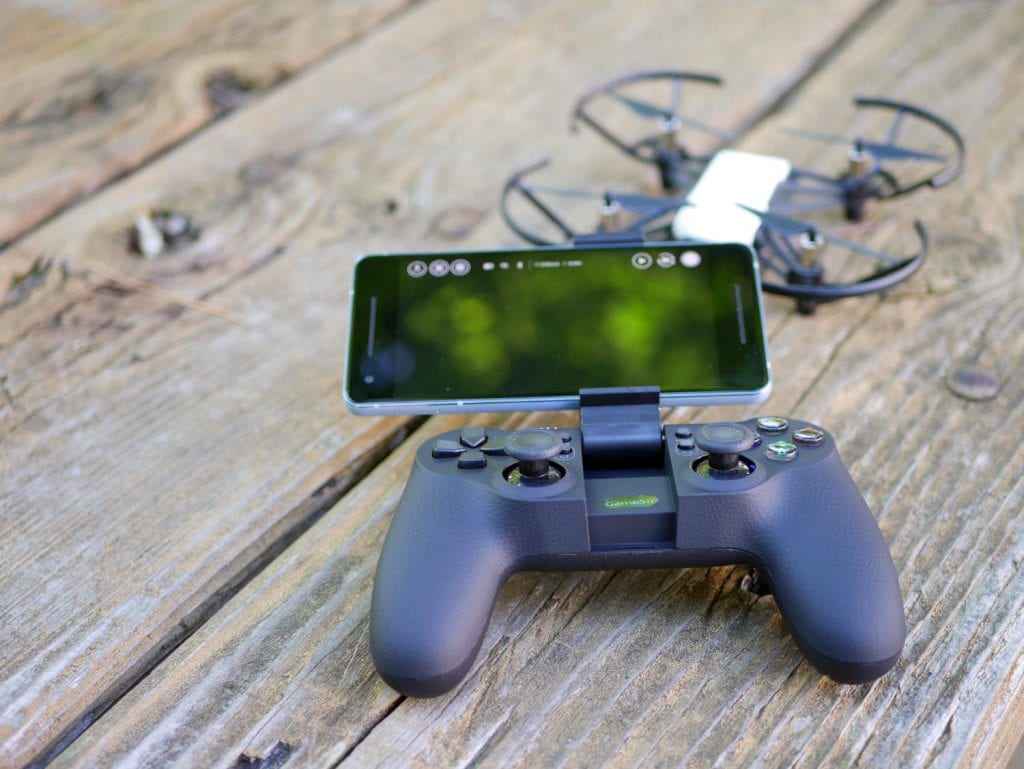 They also sent over the GameSir T1d Controller, which is a customized Bluetooth controller specifically for the Tello drone. At $29, this is a cheap way to improve your drone skills without being limited by the touchscreen. It also means you can use VR mode with your phone as the HMD screens, which is pretty fun. This was effortless to pair with the Tello app, and made me feel a lot more secure while I was flying.
As with all drones, we'd be amiss if we didn't mention that you need to follow the FAA rules and regulations. Most of these for a drone this size are common sense, and we're big fans of Airmap for checking on the 5-mile airport rule.
In my time with the Tello, I noticed a few minor issues with connecting to the WiFi access point and being able to take off. All of these appeared to stem from overheating issues, as I was outside at the time in the midday sun. Definitely not the operating conditions that DJI/Ryze suggest, so if you notice any similar issues – pull the battery for ten minutes or so and then try again.
Minor issues aside, this is a fantastic drone for less than $100. Most cheap drones have a steep learning curve, as they're not the most stable of things. That's not the case here, with the same brain as the more expensive Spark providing a stable flight platform.
[envira-gallery id="62736"]
The camera has two quality settings on the 5mp sensor that records in 720p, and as with all small cameras, the better the light – the better the images. Just remember to transfer them to the app before turning off the drone or changing the battery.
The multiple flight modes are a nice introduction to more feature-heavy drones, although unless you have a gymnasium to fly in you won't be able to use some of them inside. It tops out at 8m/s in fast mode, and it's not stable in any sort of breeze so any dreams of FPV racing outside will have to wait. The inbuilt flips are nice, either to show off or dodge Nerf darts, and the mode that uses the drone to record a 360' video is also fun.
The Tello can also be programmed using the Droneblocks app, which uses Scratch to set flightpaths and other functions. This turns a fun activity into a cheap and fun STEM instructional tool and adds added value to the drone.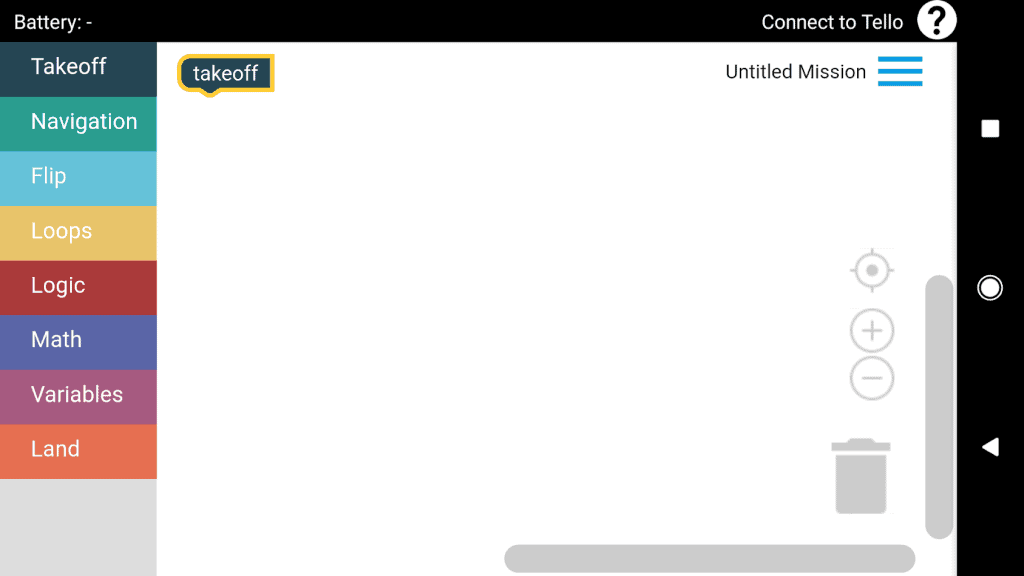 Verdict on the Tello
You'd be forgiven for writing off the Tello as a $99 toy drone, but only if you don't look deeper. With 13 minutes of flight time, motion-based controls and flight stability of a much more expensive drone, it brings some serious performance to the low-cost end of the market. Its low learning curve makes it more accessible than most cheap drones that you'll crash within minutes of getting airborne. With the addition of Intel's Movidius vision processing unit (VPU), you get a low-cost, fun drone that can literally see the world around it.
A sample unit was provided to KnowTechie for the purpose of this review.
The Good
Cheap
Included functionality is a step above similar drones
Did I say it was cheap?
Similar stability and low learning curve of more expensive drones
The Bad
Some overheating issues
Camera is only 720p
Follow us on Flipboard, Google News, or Apple News