Review: Eachine E52 Pocket Drone
If you like crashing a lot, this is the drone for you.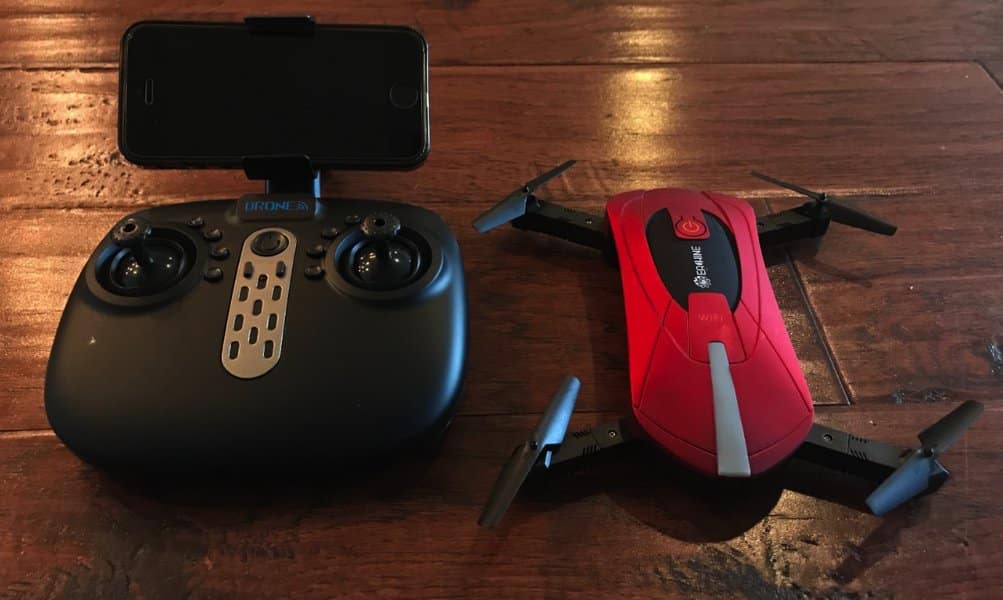 The Good
Great design
Packed with a whole bunch of features
It's affordable
It has WiFi
The Bad
Poor battery life
Propellers fly off anytime you crash it
Very flimsy
Controls can be a little confusing
Finding a good and decent quadcopter at a fair price these days isn't easy. And unfortunately, if you're looking at this Eachine 52 pocket drone, it's probably best to keep on looking.
I mean, don't get me wrong, the drone boasts a ton of amazing features like WiFi, camera, a smartphone app, and a bunch of other flying goodies. And to the device's credit, all of those features work flawlessly. My only issue is that it probably will not last a month.
I know this. I crashed mine, a lot.
And that's the problem. Every time I would go ahead and fly this thing, I would eventually crash it. This in turn always caused one of the propellers to fly off, and then I would have to find and pull the propeller out of some sort of abyss. This cycle continued over and over, or until I got bored.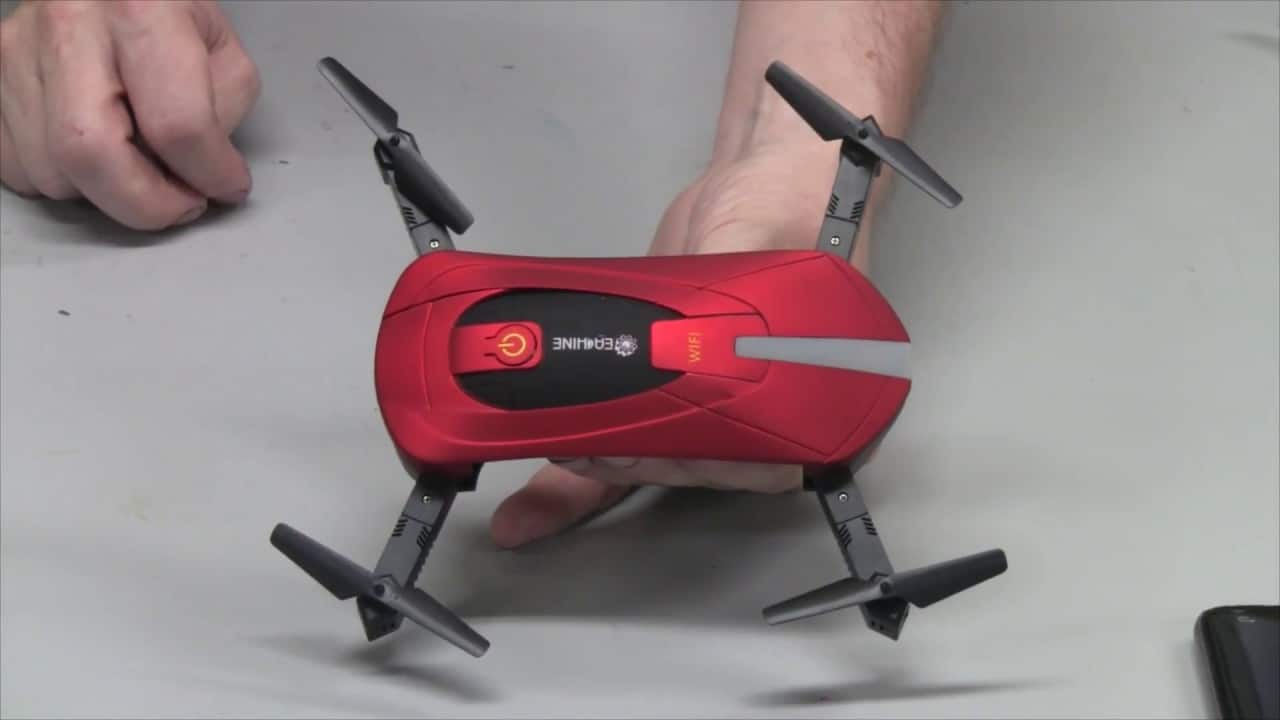 Now, I'm not some drone noob. I've flown a lot of these puppies. I know how to fly, somewhat. That's what discouraged me the most. I found immediately right after takeoff I would have to adjust the trim on the remote or through the app. Imagine someone buying this for the first time without any sort of flying experience? There's a huge learning curve, and this quadcopter doesn't make it easy.
Luckily, there's a takeoff and land button. This helps a lot. But from there, you're left to use the controls via the remote control or via the app, which can be challenging. Once the device is in the air, it does fly quite smoothly once you have everything adjusted. The drone's flight controls are very responsive too. There's no lag, which I appreciated.
The device's camera does a decent job livestreaming too. Video streams in 720P, but with that comes a lot of battery power. The Eachine 52 pocket drone is only capable of flying for only 8-10 minutes. Cameras and WiFi will do that.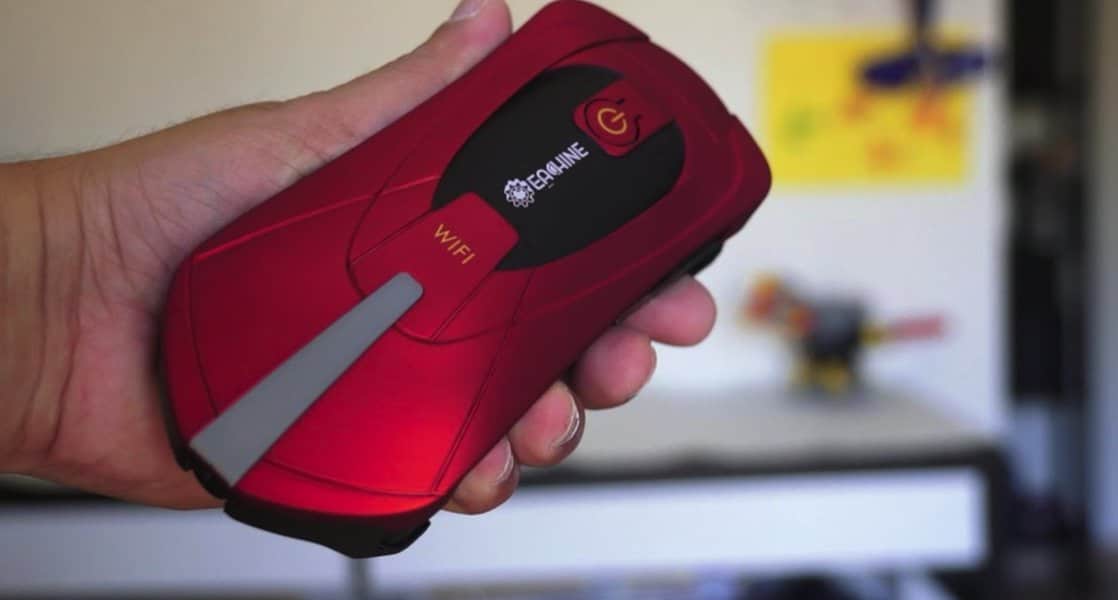 Another thing is its design. It looks a lot similar to a DJI Mavic Pro with its foldable propeller arms. But the problem with it is that you throw any kind of durability. If this is something that's tailored to kids and beginners, wouldn't it make sense to put some safeguards into place? This just seems like the company is showing its thirst by trying to ride on DJI's success.
This quadcopter is currently selling on Amazon for $50. For the money, the Eachine pocket drone sounds like a steal. But, in reality, if you break it within the first month and run out of your backup propellers, is it really worth it. For me, 8-10 minutes of flying time isn't.
Point blank, if you're looking to get into the drone world, it's best to invest some money into and check out some of the more traditional drone makers like DJI and Parrot. Essentially, you want something that won't break after a few times of using it.
A sample unit was provided to KnowTechie for the purpose of this review.
The Good
Great design
Packed with a whole bunch of features
It's affordable
It has WiFi
The Bad
Low battery life
Propellers fly off anytime you crash it
Very flimsy
Controls can be a little confusing
Follow us on Flipboard, Google News, or Apple News