Review: Fluance Ai40 Bluetooth bookshelf speakers
Dave Matthews Band sucks.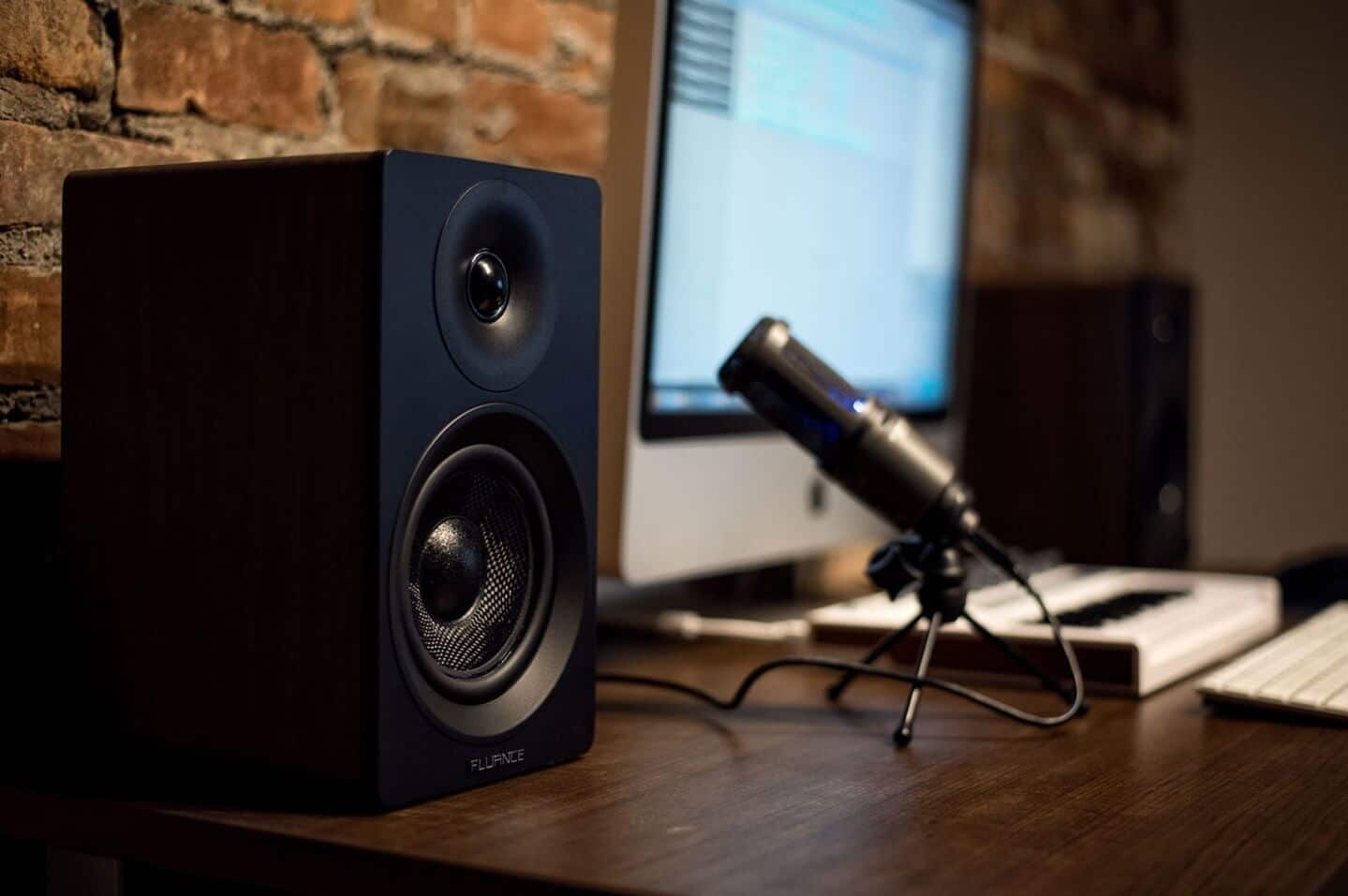 The Good
Bluetooth delivery is clean
Powerful output
Deep bass
The Bad
Speakers quieter with Bluetooth
Whether you are a casual Dave Matthews Band fan and you like to come today instead of tomorrow when you crash into that jar of mayonnaise, or you are a total Kevin and furiously flop sweat when Dave tenderly eats the microphone, you'll need a good pair of speakers regardless. The Fluance Ai40 Bluetooth bookshelf speakers could be those speakers.
Generally only tolerable when remixed by Paul Oakenfold, Kevin's Dave Matthews Band obsession goes beyond remixes so he's going to need some solid speakers to really pick up the nuances of music that is only palatable when purple-faced drunk at Red Rocks. With an integrated 70W Class-D amplifier, the Fluance Ai40 speakers fill the room with every saxophone note you wish was the last.
As with most Bluetooth speakers, there is a discernible difference between the Bluetooth option and directly plugging in an RCA cable to the speakers. Most of this is volume related, the speakers get a ton louder when not using the wireless option. The differences in sound field and depth of sound aren't significant enough to notice, beyond straight volume. So whether Kevin is blasting "Crash Into Me" while trying to coax his lover into a session of awkward lovemaking or simply "Tripping Billies" while practicing taxidermy on a pocketful of unlucky chipmunks, using Bluetooth over RCA won't create too much of a conundrum.
Frankly, because the aptX Bluetooth Codec cleans up a lot of signal degradation you'd find with cheaper Bluetooth devices, I found the temperament of the Bluetooth sound was better than the loudness of plugging in through RCA. The internal amplifier (input power of 100-240V) offers enough juice to not lament having speakers that rely on an external amplifier.
While I was listening to the new Jack White album to get all those details in the sound field, Kevin was jumping around the room, his hands full of Dave Matthews Band CDs that appeared to be worn from time and acidic lubrication. The rounded corners of the jewel cases were smooth and smelled of despair and a youth lost. His Dave Matthews Band tour t-shirt from 1995 no longer fits, accentuating a body formed from bean bag chairs and cradling the corpse of a Microsoft Zune filled with only Dave Matthews Band songs and one Phish track.
Assuming you know how to balance speakers in a room, the 1-inch silk dome tweeters and 5-inch high performance woven drivers deliver a solid performance low to high. Fluance knows that I like to fuck with the treble and bass, so while the speaker only has a button for volume on the front, the remote has options to adjust all three.
The bass, as tested as always with Run the Jewels, drops low enough that not only will you see the vibrations in the speakers, but you might worry about the downstairs neighbors' popcorn ceiling flaking. There was no distortion on high bass, no crackling or rattling like you'd find in Kevin's car when he's blasting "Jimi Thing" while sitting in the parking lot of a Dunkin Donuts.
Kevin was more concerned with the treble though, as he turned that up to 10 and smiled like he just found a quarter in the laundry as he loaded up his Dave Matthews channel on Spotify. Since that was streaming, it was hard to really evaluate the treble output. Since all my music is mostly lossless, I put on something that hit the highs and mids more than the lows. What I found was that the Fluance Ai40 speakers deliver a balanced and smooth sound, regardless of your treble and bass settings. The wood enclosures keep the sound field from going too wide, so the music is quite balanced in front of you.
You don't have to be an audiophile to enjoy the offerings from Fluance. The company is quickly proving an expert in delivering quality sound through quality products. This isn't the first Fluance product that has impressed me with its aesthetic and depth of sound. It's a good sign when I have to turn the bass down on Bluetooth speakers not because it is distorted but because it goes deeper than Kevin into Dave Matthews Band B-sides.
The good: The Fluance Ai40 Bluetooth speakers are very competent home audio to keep things simple and compact on your audio shelf. The Bluetooth delivery is clean with a sound field that will engulf the auditory processing center of your brain with quality sound. 70W output for Bluetooth speakers is a very strong selling point and negates the need for external amplifiers.
The bad: While built for both Bluetooth and traditional RCA, the speakers function at their loudest through RCA. Anything less than lossless through Bluetooth will result in some additional loss of fidelity. There's no power button on the speakers, only the remote, so that's a bit annoying.
Final score: Eight Dave Matthews Band saxophone solos out of 10.
The Fluance Ai40 Bluetooth bookshelf speakers retail for $199.99 and a review unit was provided by the manufacturer.
The Good
Bluetooth delivery is clean
Powerful output
Deep bass
The Bad
Speakers quieter with Bluetooth
Follow us on Flipboard, Google News, or Apple News