Review: Pavlok
I got zapped for content.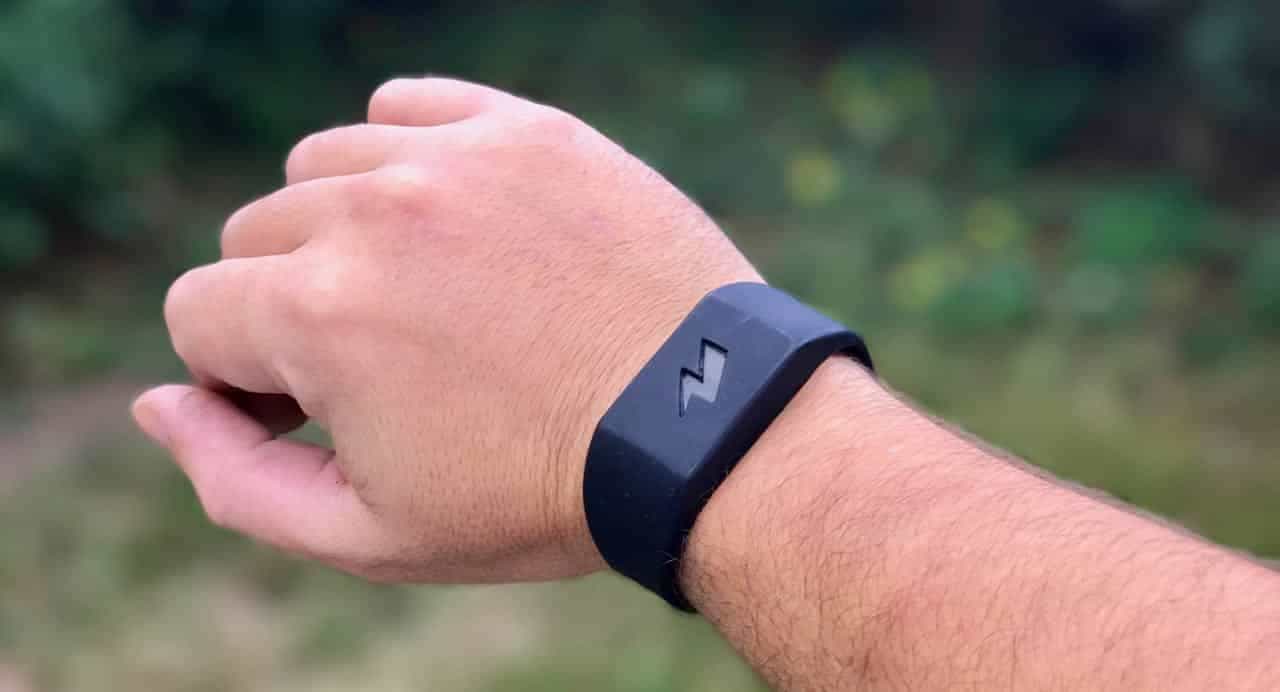 Recently, I had some fun with a new wearable called Pavlok. It's a device you wear on your wrist, and it electrocutes you to break you out of your bad habits. But instead of trying to better myself with it, I turned it around and gave the reins to every Twitter user, giving them the ability to send me an electric zap right over the internet.
The results were shocking (extreme pun intended). In a span of over 40 minutes, I was electrocuted over 1,000 times. The experience was, um, intense to say the least.
But ultimately, that's not what Pavlok is intended for. Instead, it's meant to help you quit bad habits such as smoking, snacking, nail-biting, decreasing your sugar intake, boost your productivity, and a whole lot more. But it also has other useful features like an alarm clock and a sleep tracker. Other than getting zapped by any stranger and their mother on the internet, does it live up to the hype, does it really help you break bad habits?
I got some time to spend with Pavlok, and from just a couple of weeks with it, it did keep me mindful of a particular habit I was trying to quit, which I'll explain in detail a little further below. But there's really something about being electrocuted with a jolt of electricity to keep you on your toes. Whether it's staying on time, being more productive, or waking up on time; I think it's safe to say this Pavlok bracelet works. You just have to put some effort into it, like anything else.
I used to be a habitual smoker. I picked up the habit when I was just 16 and continued on an ashy path up until about a 5-6 months ago, off and on. I've now transferred that addiction to strictly nicotine, but now smoking out of a Juul e-cig. So, I figured this would be an excellent opportunity to put Pavlok through the ringer and see if it could help me quit my habit.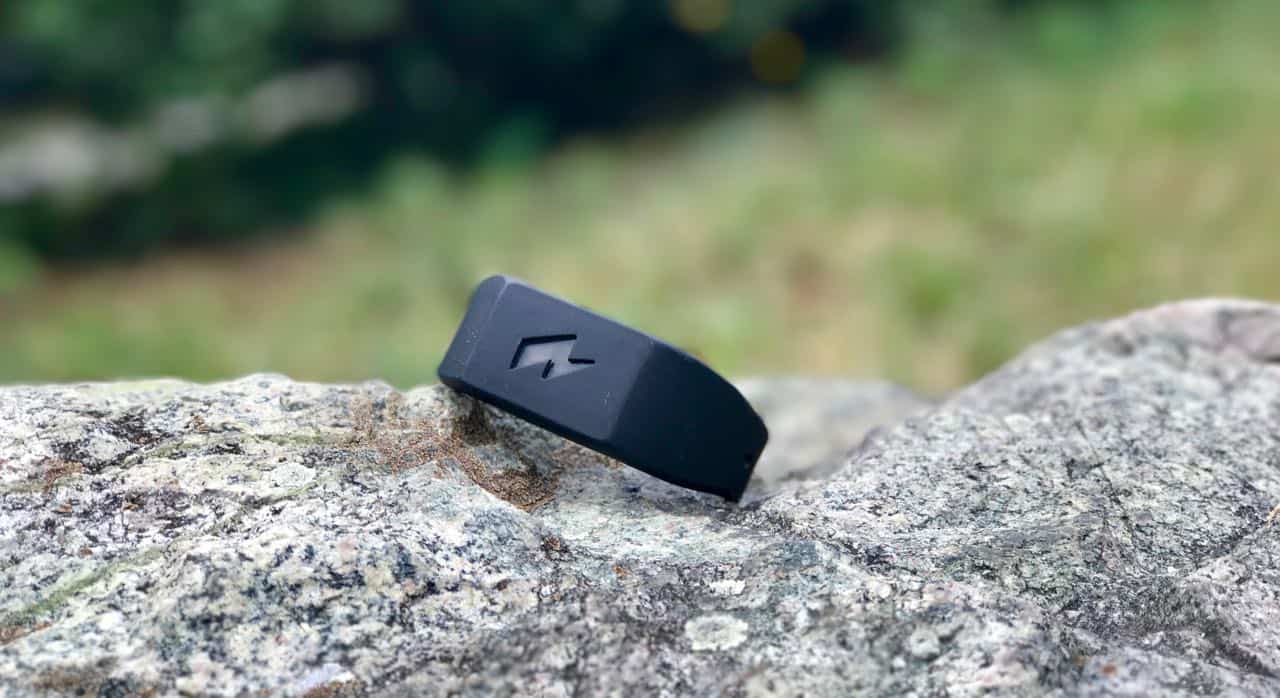 Meet Therabody's All-New TheraFace Mask
TheraFace Mask is a breakthrough FDA-cleared LED skincare mask with added tension-relieving vibration therapy. Clinically proven results include firmer, smoother, healthier-looking skin with a visible reduction in fine lines, wrinkles, and uneven tone in as little as 8 weeks
Just after a few weeks with Pavlok, the device did help me cut down on my nicotine intake. It wasn't drastic, but it was certainly noticeable. Since the device doesn't know when you're actually smoking, it's the user's job to self-inflict an electric shock anytime they're doing something they shouldn't. In my case, it was smoking.
So, anytime I would go to take a drag of my e-cig, I would push the button, sending an electric shock up my arm. The more you do it, the more cautious you are of your bad habit. There would be times I would go to take a drag and would instantly remind me of getting shocked. This effect made me less reliant on my e-cig. I'm sure if I stuck to it, it would indeed help break my habit. Again, it's all about how much effort you put into it.
The good thing is that there's a really cool feature that I found buried in the app's settings that makes the bracelet vibrate anytime it senses it's near your face. In my case, if I were to take a drag out of my e-cig, the bracelet vibrates, thus reminding me to zap myself just in case I forgot. This feature has so many possibilities especially for folks who have a bad habit of picking their noses.
On top of the wearable, the app is equipped with pre-built mini-courses to help you break some of the most common habits. Truthfully, I didn't utilize any of these, but it's good to know the support is there if you need it. Oh, and speaking of Pavlok's app, it's one of the most gorgeous apps I have ever used.
One of my other favorite Pavlok features is surprisingly its alarm clock. You can set the device to vibrate, beep, or by zapping you with an electric shock. I chose all three, but with a with. Just to make things interesting. As you would expect, the alarm clock sprinkled in with a few electrocuting shocks really gets the job done at getting you out of bed. After a week of waking up to zaps, I would find myself waking up before the alarm goes off in fear I would get zapped. Highly effective.
Another thing that's worth mentioning is that everything is customizable within the Pavlok app. For example, if you prefer an electric shock at 100% or 40%, you can adjust that right from the app. If you prefer a vibration or beep as opposed to the shock, you can select that too.
I'm surprised by all the capabilities this Pavlok has baked into it. As I mentioned in the review earlier, I opened up my Pavlok to the internet and let anyone with a link zap me. Well,  you can do the same as well, but you can keep it closed off to particular people. Meaning, if you support from family members or friends, you can open Pavlok to them, and they send along a beep, vibration, or obviously a zap. I don't know if that's helpful or not, but it's cool to have the option there.
This brings me to the other thing. Thankfully, a company spokesman put me on to this. Pavlok even has its own Chrome extension opens up a whole new set of doors to the device. Say, for example, if you have too many tabs open, it zaps you. If you visit an unproductive blacklisted site of your choosing, you get zapped. It's a really helpful extension, and if you're running Chrome, I highly suggest checking it out.
Pavlok is even on the IFTTT train. They have recipes for things like where it sounds off a loud beep anytime you're around your favorite fast food restaurant. And another where it zaps you anytime you sleep over 8 hours. There's a bunch more, which you can find here.
Final Verdict
Pavlok is a great device. I really like it, as silly as it sounds. All my friends think I'm crazy for wearing something that electrocutes someone. But, I really do believe that it works. Did it make me quit my nicotine addiction? Not really, but it's certainly helping and I don't think it's something that happens overnight. Again, it's all about how much effort you put into it.
But, I can say it's helped me immensely of being more mindful of my bad habits. That's not excluding smoking. While I was wearing Pavlok, it made me more aware of other habits I didn't know I had, and I think that's the big thing. It keeps you on your toes.
At the time of writing this, I'm still wearing mine, and I intend to keep on wearing it because it's actually helping me. Sure, it sounds like a gimmick, but hey, don't knock it until you try it.
Pavlok sells for $179 and can be found via the company's website. To learn more, click here.
A sample unit was provided to KnowTechie for the purpose of the review. 
The Good
Insanely great battery life
Beautiful design
Hand Detection is such a killer feature
There's a sleep tracker
A gorgeous looking app
The Bad
100% zap level can be a little intense.
It would be great to see an automatic zap but imagine there could be issues with that.
It's not waterproof, but I guess that's a good thing.
Follow us on Flipboard, Google News, or Apple News