Review: Respawn RSP-205 gaming chair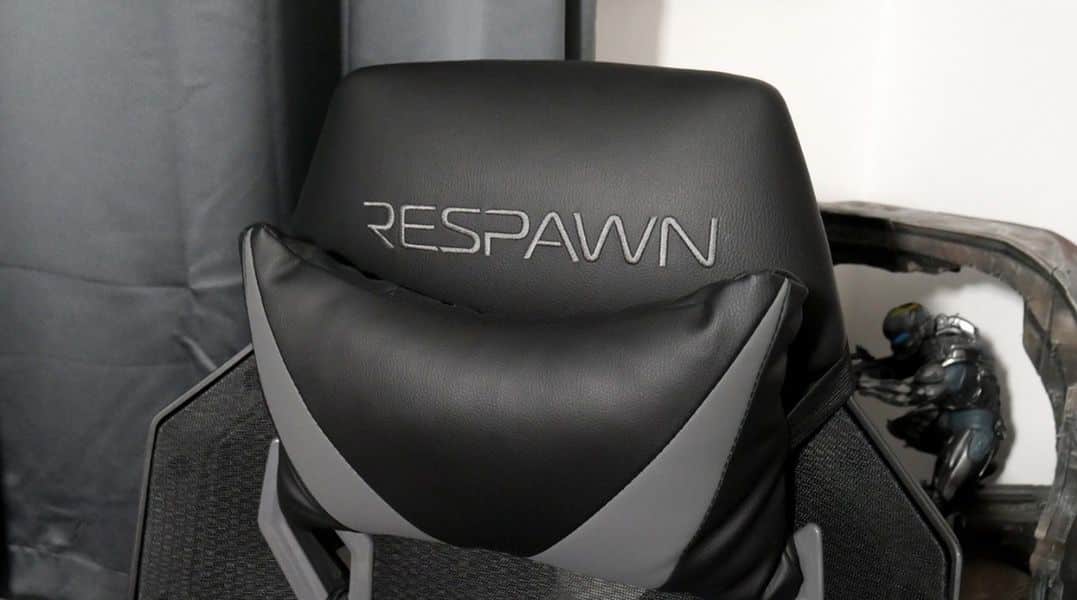 The Good
Comfortable
Affordable
Stylish
Well built
Here at KnowTechie, you'll find that most of us do a lot of sitting on our asses to make sure you've got the most up-to-date impressions on the latest in tech, games, and random stuff that shouldn't exist.
We're basically becoming #ChairTechie at this point, fam! All joking aside, we got this super sweet hybrid gaming chair from Respawn. I know what you're thinking, and no – not Respawn Entertainment, the makers of Titanfall.
This company is called RESPAWN, and they're a new gaming-focused outlet from chair manufacturer OFM, who even if you aren't familiar with by name, you've undoubtedly seen their office products at your local office supply stores.
So now that we've got everybody up to speed let's take a look at the Respawn RSP-205 Gaming Chair to see how this chair stacks up against the competition.
READ MORE: Review: DXRacer Craft Series gaming chair
Right off the bat, I was intrigued to see the hybrid fusion of this chair. The chair features a full mesh back for comfort and breathability – something that all of the Racing Seat style chairs have desperately needed. Don't get me wrong, the leather is comfortable and super premium, but it's less than optimal when spending the majority of your day sitting on it. If you work in an office environment, you'll notice a lot of chairs are starting to adopt the mesh cloth backing which allows you to stay cool while feeling increased support and that's what Respawn is clearly aiming for with this hybrid chair.
The leather cushioning on the bottom of the seat is extremely comfortable and fits the race car style mold that most gaming chairs on the market aim for, and Respawn's chair doesn't feel any different from that of more expensive competitors. The chair doesn't have lumbar support, but it does come with the neck and back pillows you'll find on most gaming chairs these days. The lumbar pillow feels great but using it with the neck pillow makes for an extremely uncomfortable position that doesn't at all feel natural, so you're likely going to want to take that neck pillow off if you want the lumbar support. You can also remove padding and transfer it from one pillow to the other, though I found both pillows to be quite fluffy and adequately filled as they come.
The base of the Respawn 205 is the traditional star type with casters that are small but feel quite effective. They don't feel nearly as awkward as the giant caster wheels on my DXRacer, but certainly feel more stable than those found on the TechniSport chair I reviewed. The wheels move smoothly and never found it in a position that caused the chair to catch or tip, feeling considerably safer than some of the alternatives I've reviewed.
The base itself has little slit windows in it to help stylize the base, but it also folds up like a tripod. I guess in this case you have to move the chair and need to store the base somewhere – a nice touch but seemingly unnecessary. Speaking of safe, I really like the Respawn 205's locking mechanism for recline. You can lean back and lock the chair, and it will stay in place once unlocked until you lean back and force the chair to click, which will then release the back to elevate to normal position. This means no more leaning forward and slapping you in the back of the head with the flying headrest springing back to a normal seated position.
If I had to choose one thing I really like about the Respawn 205, it's the slick looking plastic armor that adorns the back of the chair. While you can see that the top of the chair is mesh, the backing plastic gives a battle armor style design and makes your chair look sinister as fuck. It's like the Megatron of chairs waiting for you to plant your ass into it.
While I like the design, my biggest problem with the chair is the cheap ass armrests. For being a killer budget chair, the armrests are the place where you can tell they opted to save money. The armrests move up and down, and that's it. No swiveling, no forward or backward, no side to side. Zero depth adjustment, just elevation. This means if you're a wider bodied person, you might have issues with the armrests digging into your sides which is a shame for a chair that touts the 275lb weight limit like a badge of honor.
While I'm not a fan of the armrests, I'll admit that they're not a deal breaker. I like the rest of the chair's features enough to cut them some slack – cause even though these suck, they're still way less shitty than the uncomfortable as all hell TechniSport armrests were.
At the end of the day, if you're looking for a budget gaming chair and don't want to commit to the boring ass overplayed DXRacer style or clones, the Respawn 205 offers the same but different, and you won't sweat your balls off while chillin' in it.
The review chair I received was gray, and while the gray was nice, a little color would have helped give the chair a bit more pop – thankfully there are options available in green, red, and blue. For $225 I can't recommend this chair enough, as it's equally as comfortable as my DXRacer that cost twice the price was, and unlike the full leather alternatives, you won't have to worry about getting too hot if you're sitting for too long. This is a terrific chair at an awesome price, and you'll be able to check them out soon for yourself at your local Staples.
The Respawn 205 gaming chair is available for purchase on their website and was provided to us for review by RESPAWN.
Follow us on Flipboard, Google News, or Apple News