Review: RHA MA390 universal noise-isolating earbuds
Aluminum never goes out of style.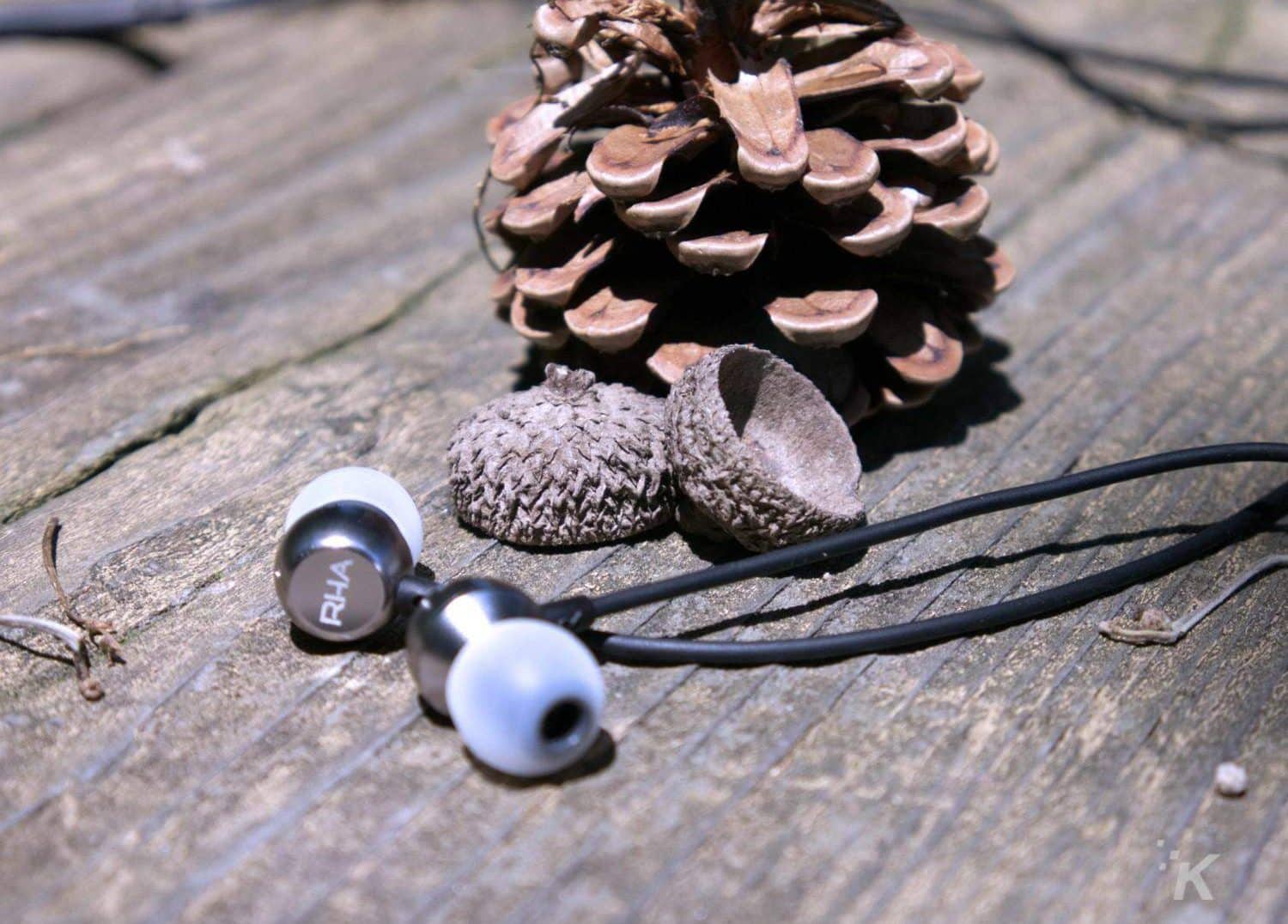 The Good
Stylish, all-metal housing
Clear sound
Good accessories
The Bad
Inline remote is only one button
Mic could be better
Since 2011, RHA has been making stylish, affordable audio equipment. This budget-friendly set of earbuds, the RHA MA390's, are a classy alternative to the usual plastics offered at this price point. The signature aluminum bell-shaped earpieces look (and sound) fantastic.
Even with the classic styling, there's still a few modern conveniences here, such as universal remote support and access to your phone's digital assistant.
Sound quality is just as solid as the earpieces, although the metal housing does add a sharp edge to the mid-highs.
Design
RHA's traded on the value of their gear and the MA390 is no exception. They have classy, satin-finished aluminum housings, like almost all of their full range of budget earbuds. That metal also means they'll probably survive accidents better than the competition, although the weak link is where the rubber covered cables go into them.
Speaking of the cables, they're rubber on the y-split with a braided cover below that to the 3.5mm jack plug. They're slightly prone to microphonics, but no more than any other set at this price.
The universal inline remote works for play/pause and invoking your phone's digital assistant with a long press. There's no volume control here, so you'll have to use your phone for that. It does mean that the remote is shorter than more featured ones, which you might prefer. The mic works well enough; I haven't had anyone complain about me sounding muffled or quiet.
Their ear tips are also sturdier than competitors, they feel thicker than the usual ones provided and the milky-white transparency looks great against the aluminum. There's also a drawstring bag to carry them and the earbuds in when not in use. I'd like to see some Comply ear tips as well, but that's a personal preference as they give me better sound isolation.
Sound Quality on the MA390 buds
RHA recommend this track to test their headphones, and after listening to it to a few time on the MA390's I can see why. There's a wonderful left-right interplay with sampled vocals that gives a wonderful sense of space on these earbuds. The layers of detail all come across, and there's just enough bass note on the edge of your perception. There's no distortion either across the volume range, something that I like to see (and hear).
Electronic music makes the MA390's shine; their punchy bass and clean mids suit all synth music and this track is no exception. My head was nodding away in no time once the acid hooks start kicking in.
Yo-Yo Ma's rendition of Johann Bach's Unaccompanied Cello Suite #1
This is another beautiful track to show the low/mid performance of this earbud set. There's a wonderful fullness to the sound produced.
Massive Attack – Unfinished Sympathy
The mix of drums, strings, and soaring vocals shines again, the sharpness of the high-mids works in harmony with the intended vocal range to remind me of sunrises over fields after a night out. This was one of my favorite chillout tracks – and still is.
So why should I buy this?
Quite simply – you'll be hard-pressed to find another set of earbuds under $30 that both looks and sounds this good. RHA's hit it out of the park with the MA390's, there are always trade-offs in this market segment but they're minimal on this set. If you want to ditch your earpods or your Android didn't come with a headset – this is the upgrade to go for.
A sample unit was provided for the purpose of this review.
The Good
Stylish, all-metal housing
Clear sound
Good accessories
The Bad
Inline remote is only one button
Mic could be better
Follow us on Flipboard, Google News, or Apple News