Review: Puffco Plus – A new standard in concentrate pens
The Puffco Plus delivers the perfect combination of flavor and discrete vapor for the dedicated connoisseur on the go. No coils. No glues. No compromises.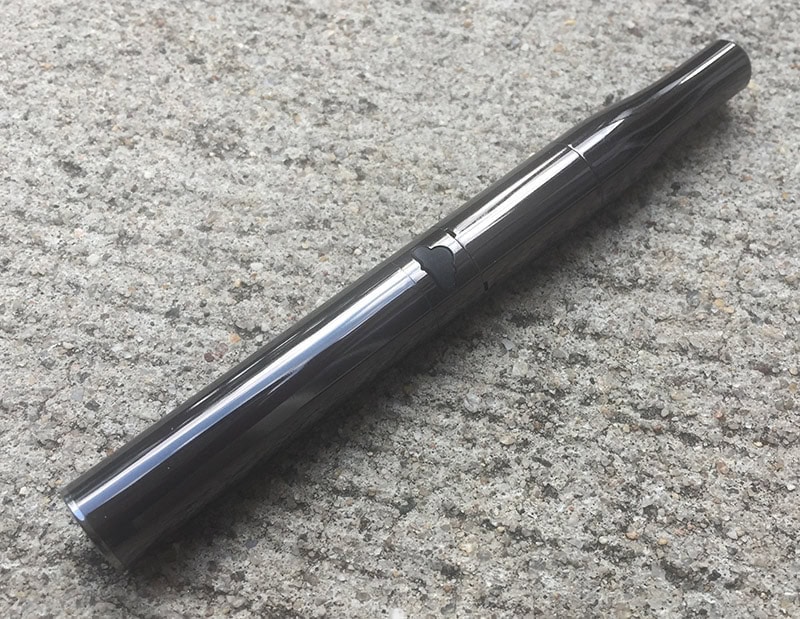 Last year we got our hands on Puffco's award- winning concentrate pen, the Puffco Pro. If you read my review, you'd know how awesome it was. I truly enjoyed it and I'm sure there's a bunch of people out there who agree with me.
So how could Puffco top that in 2016? Well how about with the release of their second award winning vaporizer, the Puffco Plus. With the Plus, Puffco took everything that made the Pro great and improved on it.
First impressions
The new Puffco Plus vaporizer is slick and sexy, just like the original. The Puffco Plus shines like a fine tuned instrument and will make you feel sophisticated just holding it in your hands.
But just as Apple does to its improvements under the hood, what's really changed in this new version is the revolutionary way it heats up your materials inside.
Here's what's inside the box:
Puffco Plus vaporizer unit
Replacement chamber with cap
Cleaning swabs x4
USB charging cable
Instruction booklet
Design
The Puffco Plus couldn't be anymore exquisite especially in the gunmetal finish it comes in. This new edition by Puffco feels expensive and well built on the outside. But the design of what's inside of it is what makes it extraordinary. The Puffco Plus now comes with a coil-less heating chamber. No more messy coils, no more plastic.
READ MORE: Review: The Proxy by Puffco – an innovative modular vaporizer
The revolutionary coil-less system used in the Puffco Plus is made of high-grade ceramic materials. Another improvement over its predecessor is the new mouthpiece that comes with a ceramic dabber tool, that Puffco calls "dart". No longer will you have to carry a separate dabbing tool to load your material because it's right inside of the mouthpiece. How functionally cool it that?
Performance
I was a bit skeptical in regards to performance considering how awesome the original Puffco Pro was. I just thought how can they top their already award winning unit? But with the new dart loading system and its coil-less chamber, the Puffco Plus really out performances the competition. With its new design, the vapor quality is excellent. You will really enjoy every hit without any foreign substance in the mix.
Whatever flavorful wax or concentrate you put in it will be just that, a tasty flavorful experience. The Puffco Plus comes with 2 Coil-less ceramic chambers just in case you ruin one and can be charged with the included micro USB cable. On a full charge it will last you pretty much a whole day or so of vaping!
How to use
The Puffco Plus vaporizer uses a single multifunction button in the shape of their cloud logo, and after 5 clicks the LED's in the cloud button come alive. When the unit is heated to your desired temperature setting, simply hold the cloud button and take a hit. Like must pen style vaporizers the Puffco Plus has 3 heat settings. But what really makes it stand out is its new "Sesh" mode that's activated by tapping the cloud button twice.
What it does is continuously heat up your waxes or concentrates for 12 seconds without having to press the button. This is an awesome feature for those times you want massive hits or want to pass it around with your friends.
Final verdict
The Puffco Plus concentrate pen style vaporizer is a big improvement over the original. With its new coil-less technology and with its built in dabber tool, it will be a big hit for vapor enthusiast. And with a low price tag of under $100, it's sure to sell out. So if you are looking to upgrade your vape pen experience or if you're new and want to jump right in with a quality built unit than look no further.
The Good
Slick Stylish GunMetal Design
Uses a new Coil-less quality ceramic chamber
Good Battery Life
New built in dabber tool.
Produces Superb tasting vapor
The Bad
It does get a bit hot on the outside due to its gunmetal finish.
Follow us on Flipboard, Google News, or Apple News