Review: The Bolt Vaporizer Kit by Dabado
The Dabado Bolt removes torches, bulky e-nails, and combining traditional dabbing methods into an all in one portable device.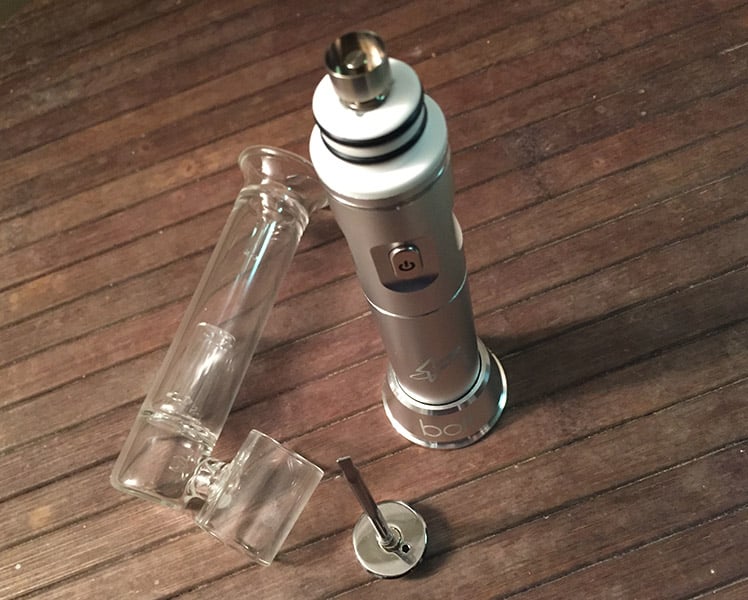 When dabbing was introduced a few years ago, it was almost impossible to think of doing it on the go. I mean, packing your precious water bubbler, a torch, and everything else you need seemed utterly insane. Fast forward to today with companies like Dabado, you can do just that.
Let me introduce you to the Bolt vaporizer, it's a portable electric dabbing rig that eliminates having the use of a torch. The idea is revolutionary, but does it actually work? If you plan on purchasing one of these, I really encourage you to read on.
In the Box: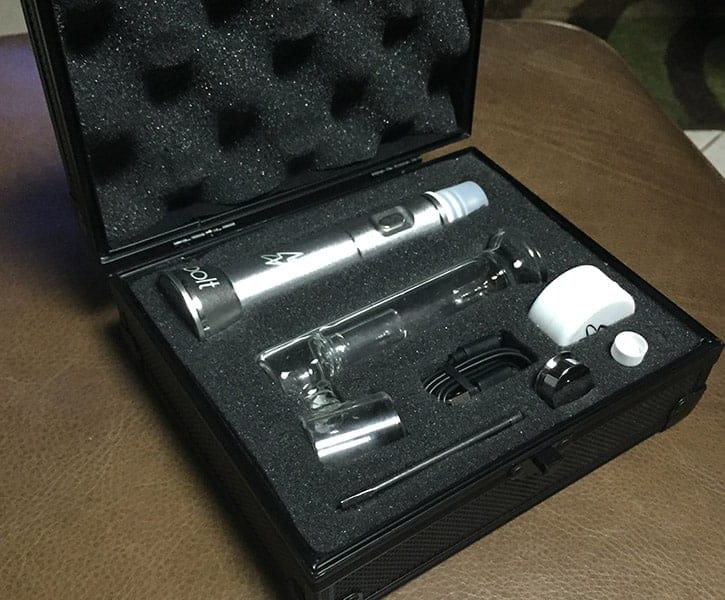 1x Protective Carrying Case
1x Dabado Wax Container
1x Magnetic Carb Cap with Dab Tool
1x Glass Attachment
1x Ceramic Nail
1x Ti-Nail
1x Quartz
1x Magnetic Stand
1x Replacement O-Rings
1x USB Charging Cable
First Impressions
I honestly wasn't sure what to expect, as this was my first time reviewing one of these gadgets. Right from the start I was quite impressed with the case it comes in. The case comes in black and screams 007 Bond all over it. Inside the case, you'll find the Bolt vaporizer and it's accessories nicely packed. You will not be disappointed with how sexy the Bolt vaporizer looks and feels.
Design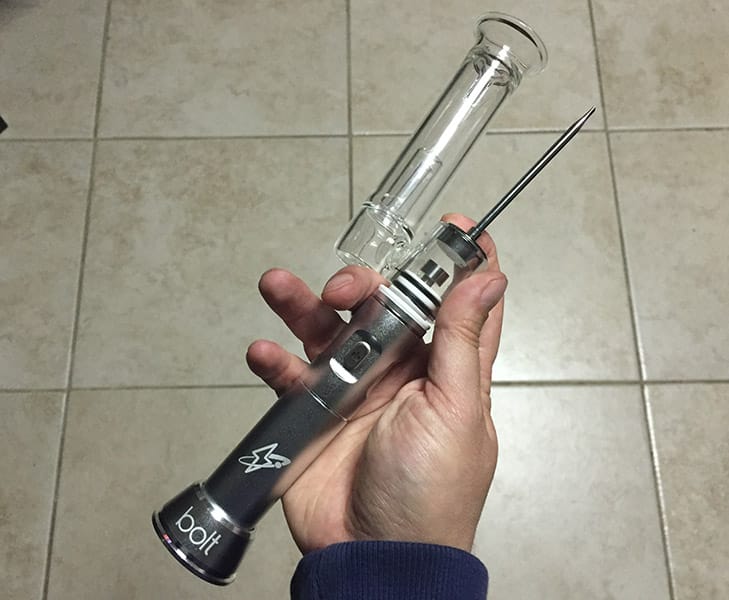 The design of the Bolt is quite impressive. It comes with a magnetic stand and a water attachment to easily get you dabbing in no time. The Bolt vaporizer is mostly made of metal, which adds a quality feel to it. You can pick one up in 5 different colors from (blue, gold, platinum, black, and pink).
The device uses a single button to heat the titanium nail or ceramic. Inside, the Bolt is powered by a 2500 mAh battery, which will get you quite a few sessions before having to recharge it with the micro USB charger cable provided. In addition, the Bolt vaporizer comes with a magnetic stainless steel dabbing tool that also acts as a carb cap, which is the first I've ever seen.
Performance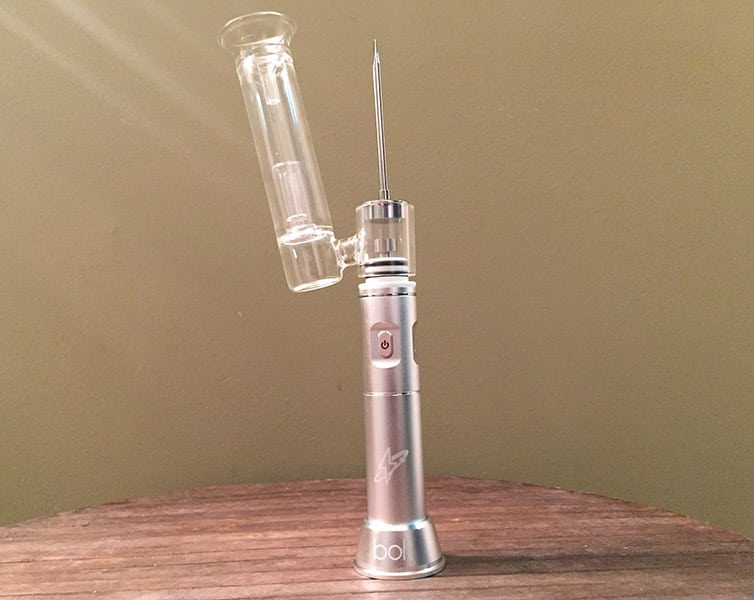 The Bolt vaporizer is designed to work with only concentrates and waxes, and it does it quite well. You simply hit the power button 3 times and it starts to heat up rather quickly. In under a minute, the Bolt is ready to go. It will stay on for a few minutes and then shut off as it comes with a safety feature, but if you press the power button again 3 times it will automatically go to a higher heat setting.
I found that the second heat cycle works best. Now you're not going to get huge vapor clouds as you do with a regular rig, but the vapor is quite tasty and the size of the clouds are bigger than I expected, especially from such as small device.
My only concern with the Bolt vaporizer was removing the glass water attachment. I highly recommend heating up the Bolt before you remove the glass attachment so it won't get stuck.
Final Verdict
With the Bolt vaporizer, there's no more need to buy a torch and other attachments. The Bolt vaporizer provides everything you need to get you dabbing in under a minute. You'll get super tasty vapor clouds every time. The portability to dab without having to carry a bunch of stuff makes it a big plus and for under $100 it's a no-brainer. Click here to learn more.
The Good
Fast heating time.
Good battery life.
Easy to use.
Great vapor taste.
Nice size and very portable with the case it comes with.
The Bad
Hard to clean glass bubbler attachment.
Follow us on Flipboard, Google News, or Apple News