Review: The Pax by Ploom – #VapeTechie
Some say the Pax by Ploom is the best portable vaporizer on the market. I put it to the test, and I must say, I really like it!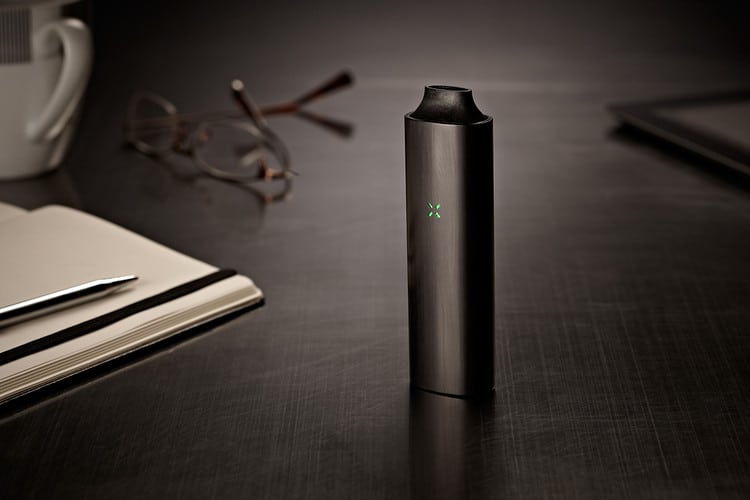 Another day, another vaporizer. Tough life, right? Fortunately for me, I was lucky enough to get my hands on one of the top selling vaporizers on the market: The Pax by Ploom. Even better, the company sent me their limited edition Diamond model that comes equipped with an anodized aluminum matte finish – the same type of finish you would normally see on Apple products. Fancy, nonetheless, but does it live up to the hype?
So before we go any further, this isn't one of those reviews where I've only had the product for a couple of days or weeks. Ploom sent me this thing sometime in November, I just haven't had the time to do a proper write-up. With that being said, I've tested this vaporizer extensively, thus providing you with the most thorough review out there.
Let's move on, shall we?
Design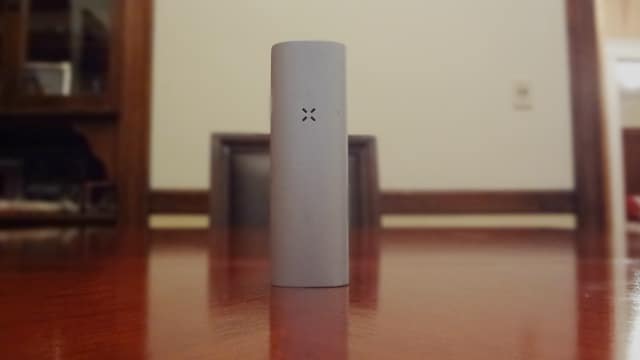 When it comes to vaporizer design, there's no one else out there doing it better than the Pax. Seriously, this thing is sleek and sexy. You would never have any idea that this thing is used for smoking tobacco, or better yet, cannabis. The Pax offers an ambiguous look; you don't know if you're looking at an old iPod shuffle, or some other emerging gadget that has yet to catch on with the rest of the public.
Another benefit from its design is that it's really small and sleek. You could fit this thing right in your pocket with room to spare. I bet even the kids wearing skinny jeans will have no problem with this. If you compare it to the other vaporizers on the market, you'll notice that the Pax has them all beat when it comes to size and design.
Portability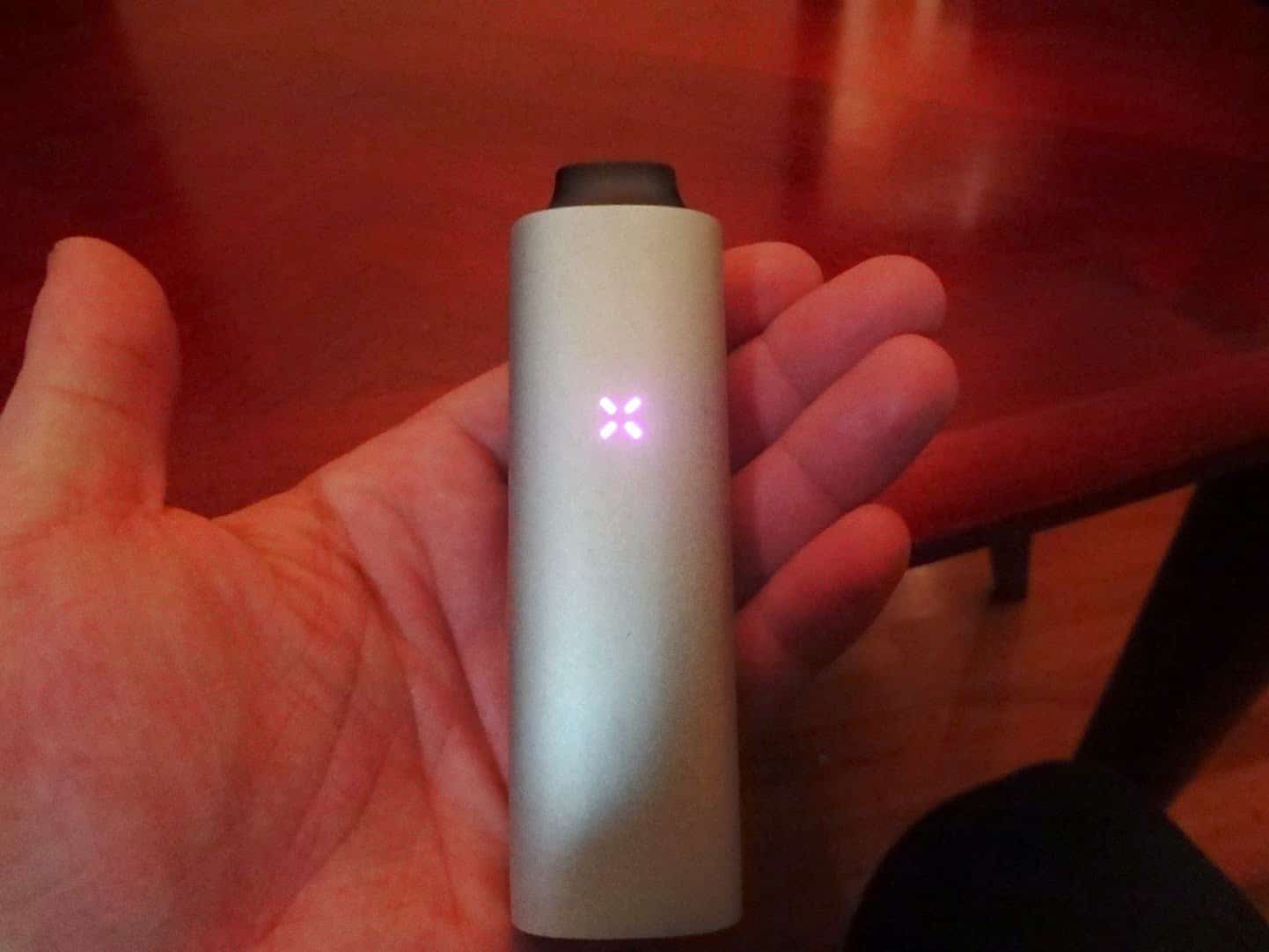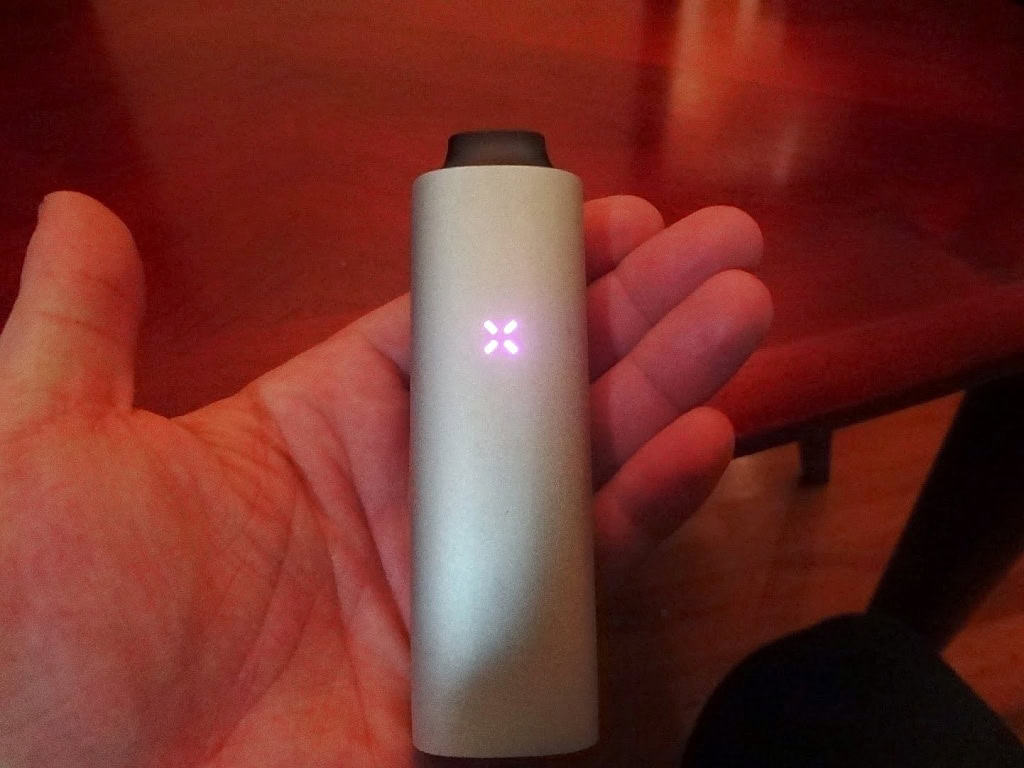 One of my favorite aspects of the Pax is that you're able to bring it everywhere. Unlike other vaporizers out there, this is the only one that I would feel comfortable traveling with, as it offers a discreet look like no other.
Wanna know how inconspicuous this thing really is? Here's a real life example: I recently went to NYC a month ago for business and brought the Pax along for the trip. Hey, why not? Long story short, I was able to pack it with the finest cannabis Massachusetts has to offer, and went off to Times Square to conduct some field research. There I was, walking with the masses, busting the Pax out of my pocket to take a hit. The funny thing about it all was that no one had a clue what I was doing. The smell was there, but not what you would usually smell if you were smoking a fatty. At one point I even walked past a handful of police officers, and again, no one was the wiser. (Please don't try this at home).
Battery Life
I found the battery life to be right around the average mark. In my experience, I've only found a couple of other vaporizers that offer a longer battery life. However, considering its size, it makes sense that the battery life isn't for extended use. Depending how many times you use it in a day, I found that it was able to go at least 5 oven loads without a charge. Now again, I put my Pax to the test, so I found myself charging it at least once a day.
Charging is really easy, too, because Ploom designed a pretty neat charging station to go along with it. Other vaporizers will just include a traditional charging cord, but not the Pax. All you have to do is just flip the sucker upside down and place it in its charging station. Give it about two hours and you should be ready to go.
Temperature
The Pax has three temperature settings that you can switch from:
Low: 370° F (188° C)
Medium: 390° F (199° C)
High: 410° F (210° C)
Changing the heat settings is pretty simple, too. All you have to do is remove the mouthpiece and tap the white button inside the chamber to switch heating cycles. The LED indicators will rotate between yellow, orange, and red, with yellow being the lowest setting and red being the highest.
The heat time (how long it takes a vaporizer to achieve it's highest heat setting) is pretty reasonable. I found it to be around 30-60 seconds. Not too shabby when you really think about it. Going from 0° to 410° in 60 seconds is still impressive. Is it the fastest? No, but good enough for me.
Cleaning
When it comes to owning a vaporizer, there is one crucial element that must be done on a consistent basis in order for you to keep pulling in those solid hits. That, my friends, is cleaning. Think about it – would you eat from the same dish for a week straight? OK sure, some of you would, but for the rest of the people who care about sanitation, cleaning is essential.
Ploom provides you with everything you need to clean your Pax for the first couple of weeks. After that, you're on your own.
Here's a video that shows you how to properly clean the Pax:
Price
Now, let's get down to brass tacks. At the end of the day, the only thing holding us back from any purchase is the price. When I first heard about the Pax, I thought the price was a little too high. Now keep in mind, this was before I got to try the thing. After getting my hands on one, though, I can now see that the price is justified.
The Pax goes for a respectable $249.99. Sure, it sounds like a lot of money, but comparing it to some other high-quality vaporizers available on the market, $250 seems to be the going rate. Despite the high price tag, Ploom offers one thing that no other vaporizer offers: a 10 year warranty! Seriously, they warranty their product just like Hyundai provides a 10-year bumper-to-bumper warranty on their cars. You can't beat that!
Although a 10-year warranty sounds enticing, is it really a 10-year warranty?
I'm always skeptical when it comes to warranties, because in most cases they're more of a hassle than an assurance. This isn't the case with the people over at Ploom. Fellow #VapeTechie contributor DeVaughn Kindred Owens went through a surprisingly easy warranty replacement process.
After purchasing his Pax, he noticed that the oven wasn't heating up properly. So he gave them a call and informed him of his experience thus far. They ended up mailing him out a packing slip so he could ship them back the defective unit. A couple weeks later, he had a brand new Pax waiting at his front door. "Everything was done in less than two weeks" Owens tells KnowTechie.
Hot or Not?
So hot. I would absolutely recommend The Pax to anyone looking to get their hands on a portable vaporizer. The Pax is getting so popular that it's caught attention on the black market. Counterfeiters are manufacturing knockoffs and selling them as the real deal, royally screwing over anyone who buys one. Honestly, look at all of the complaints on Google.
Seriously, if the 10-year warranty doesn't have you sold, at least buy it for the sole purpose of being able to whip this thing out anywhere. It's a thing of beauty pulling the Pax out in public and having someone come up to you and say, "hey, is that the Pax?" No joke, it's happened to me already.
Follow us on Flipboard, Google News, or Apple News