Review: The WyzeCam 2.0 security camera
Motion-tracking and cloud backup for how much?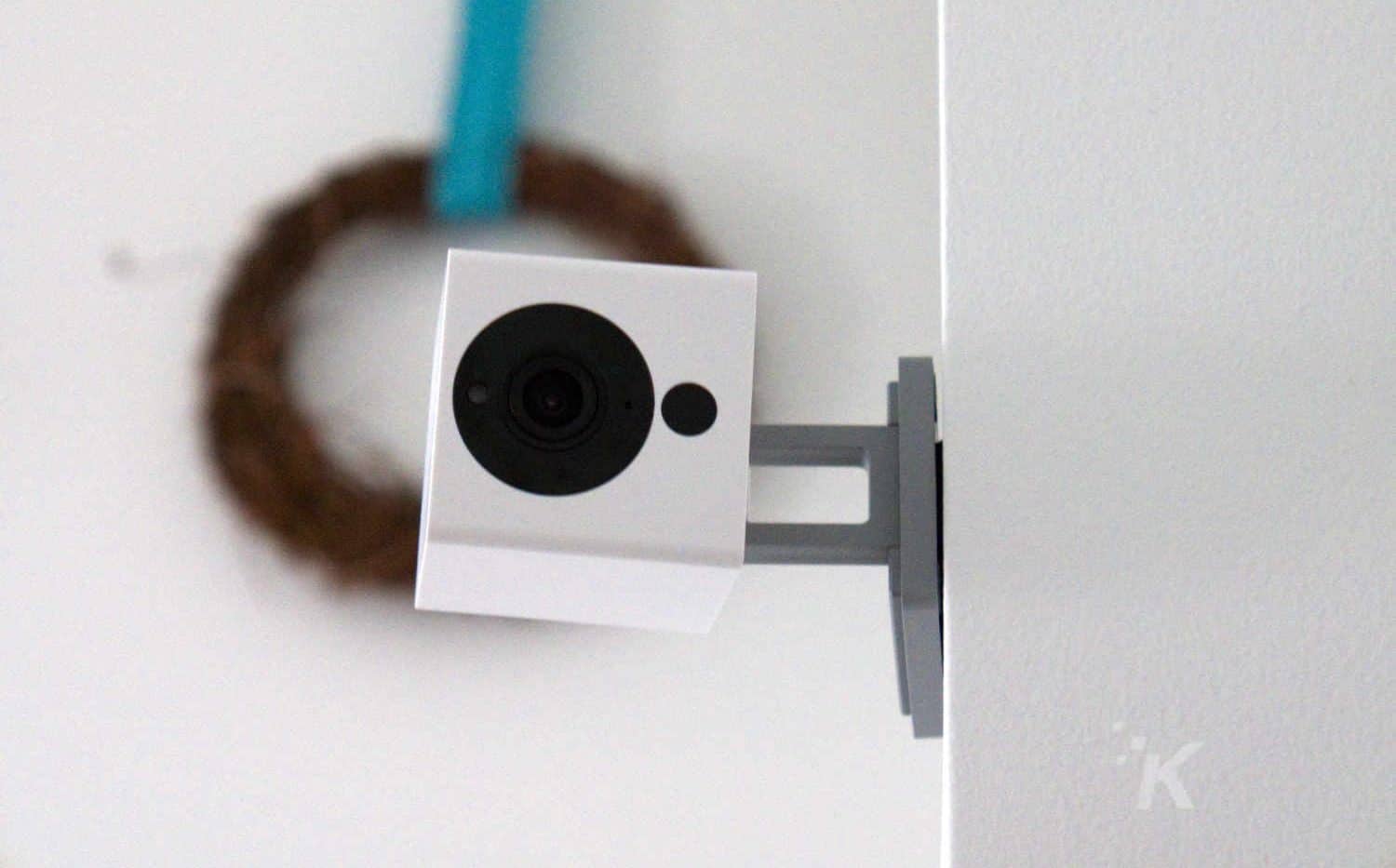 The Good
It's $20
Motion-tracking
Automatic recording backed up to the cloud
1080p camera
Attaches to the wall without tools
Home security has always been super popular, and security cameras are exploding in growth. The first real plug-and-play camera was Nest's Dropcam, but it and subsequent models are expensive. That's where something like WyzeCam comes in.
Still, how do you put a price on safety, or the ability to monitor your home, pets, kids or even elderly relatives from your smartphone? Well, scrappy startup Wyze think that those cameras are overpriced and have brought out their own WyzeCam for around $20.
All three of the company's founders worked for Amazon at one time and were inspired by the retail giant's approach to sales: high-volume, low-margin. Leveraging the same sort of economy-of-scale thinking and cutting out almost every middleman from the supply chain, Wyze might not be making much on each individual camera but they're thinking long-term. The company wants to build a brand, with a range of affordable smart home devices and feel that's the key to their longevity.
READ MORE: Remember the $20 Wyze Cam? If you do, you should read this
Helping with this is the fact that they're using a pre-existing camera design, the "Xiaofang" from Xiaomi. Then they customize it with their own cloud integrations and Android/iOS apps.
I've been using the cam for a while now, and it has really impressed me. It has four main selling points other than the price: motion-tracking, HD video, night vision, and talk back audio. With the inclusion of a microphone and small speaker, the Wyzecam can turn into an intercom so you can talk to whoever is in the room from wherever you are.
You can set up alerts for when the camera detects movement; currently, it can't tell if it's an intruder or your cat, but it only takes a couple of seconds to connect to the feed to verify.
It has 8x Digital Zoom, a Time Lapse mode, and the WyzeCam automatically records a 10-15 second alert video when it detects motion or sound which is uploaded instantly to the AWS Cloud and kept for 14 days. It's fully encrypted end-to-end and doesn't even need a subscription. How is this $20 again?
If you need continuous recording, you can slot in a microSD card such as the Wyze-branded one they sent along for review, although any microSD up to 32GB will work with the camera.
It's cute too, the small cube is tiny enough to fit in a pocket, and with the magnetic base – can be easily fitted to any surface in seconds without tools.
It has a wide field of view, in my testing, it was able to show the entire room while perched in a corner.
The motion tracking and tagging are pretty impressive, as well. If the WyzeCam detects movement it will put a green rectangle around the object for easier identification.
The app pairs to the Wyzecam effortlessly, by displaying a QR code to hold up in front of the camera. Once in, you can see a live-stream of the view from the camera, set notifications for motion/sound/etc, and change settings. The only thing to note is that Wyzecam will only work on 2.4GHz, so make sure you have a compatible wireless router.
For $20 this is the best security camera you can buy. It's even comparable to some devices nearly 10x the cost, with no real difference in features. Heck, for that price – buy one for every room in your house, the combination of peace-of-mind for you and your wallet is fantastic.
Disclosure: Wyze was a past client of EZPR, a media relations firm where Kevin, KnowTechie's editor-in-chief, holds a position. However, he did not participate in this post's writing, editing, or publishing. He remains unbiased and independent in his role at KnowTechie.
The Good
It's $20
Motion-tracking
Automatic recording backed up to the cloud
1080p camera
Attaches to the wall without tools
Follow us on Flipboard, Google News, or Apple News