Secret video takes you inside an Apple factory to show poor working conditions
Think you have it bad at your current job? See the conditions that these workers at an Apple factory have to deal with.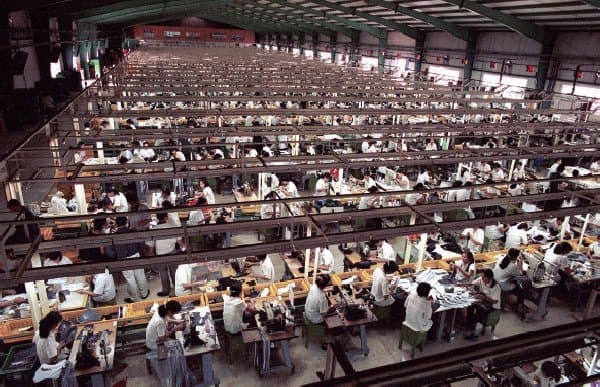 The company everyone has come to love may not be so lovable after all. Apple prides themselves as being a perfect enterprise, but look a little closer and you'll see it's all a front. The BBC recently conducted an undercover investigation that takes you behind the scenes of the working conditions where most of our iPhones are built. If you think you have it bad at your job, then this video will have you counting your blessings faster than you can count to five.
One undercover reporter – making parts for Apple computers – had to work 18 days without a day off.
One common theme that's apparent throughout this video is that workers are definitely being overworked. Sure, it's OK to be exhausted after an 8 hour day, but these people are pulling 16 hour shifts. Working 60+ hours a week is the norm over there, so it's no wonder why people are falling asleep at their job, or opting to sleep on their break. These people are beyond exhausted!
What's also evident in the video is how shady these factories operate. For example, in order to work at these factories, workers must pass a crucial health and safety exam. Sounds legit right? Well, legitimacy goes right out the window when you have the factory shouting out the answers. Yes, that's right, they provide you with the answers!
Oh, it doesn't stop there. Workers in China are provided with work ID cards. They're required to carry one at all times, but as you can see in the video, the factory takes the undercover's ID without returning it, forcibly employing them against their will.
Of course, Apple denies any evidence of coaching. In terms of the ID cards, Apple told BBC that they have done more than any company to prevent the "widespread abuse of migrant workers."
Um yea, this video looks like they're doing a great job at that.
Follow us on Flipboard, Google News, or Apple News