Securing the cloud
Here are ten solutions that can help you improve your cloud storage security to keep your data safe in the cloud.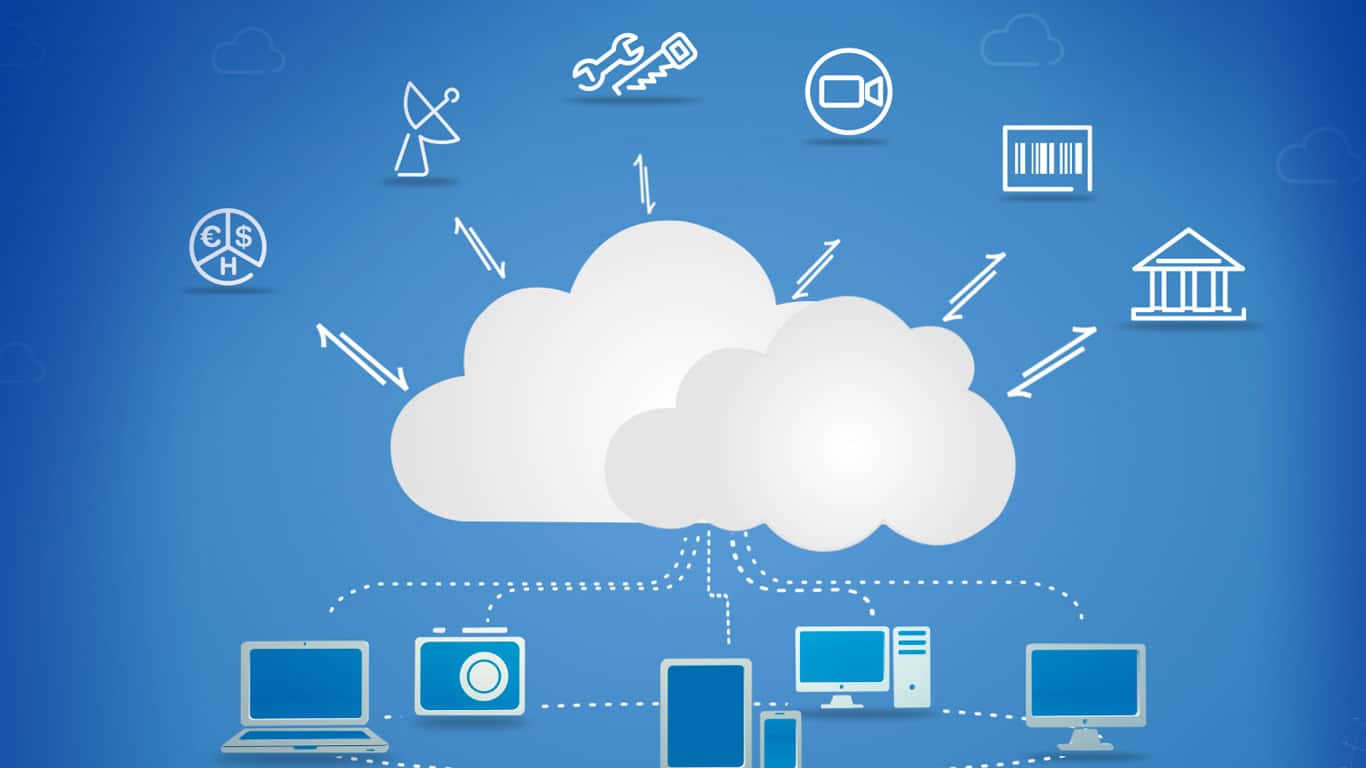 The adoption of cloud storage has become all the rage among enterprises around the world due to its accessibility, scalability, and decreased IT overhead. However, cloud storage security has now become a top concern for organizations despite its convenience and the fact that it gives your employees access to company data anywhere, on any device, and at any time.
Cloud storage is a cost-effective alternative to expensive, locally-implemented hardware. However, conducting your business in the cloud means that your sensitive data and confidential files are exposed to new risks since cloud-storage data is outside many of the limits of safeguards you would otherwise employ to protect it on your premises.
Moreover, the advent of the connected office and the Internet of Thing (IoT) technology has further made enterprises increasingly reliant on cloud technology despite the security risks. As more corporate devices become connected to the Internet, the potential for unintended leakage or compromise increases.
Perhaps the biggest challenge that comes with cloud storage security is the use of cloud storage and free file sharing services that are not approved by your IT department and do not meet the minimum-security standards. Knowingly or not, your employees can put sensitive company data at risk without your IT department's knowledge or approval.
Fortunately, below are ten solutions that can help you improve your cloud storage security to keep your data safe in the cloud.
Cloud Storage Security Solutions
Avoid Storing Your Sensitive Data in the Cloud
No cloud storage service in the world is 100 percent secure. Therefore, since organizations that use cloud storage services are more likely to face security issues than those that store data locally, it follows that you should not store any sensitive data in the cloud or in any virtual space. You need to audit all the files that you intend to store in the cloud to remove all sensitive data.
Effective Password Management
As an enterprise, your IT department has to manage multiple employee accounts making it difficult to develop a foolproof security framework. However, with effective password management tools at your disposal, you can develop and manage strong passwords for all the users in your network. You should reset your passwords regularly as well as whenever an employee departs.
Meet Therabody's All-New TheraFace Mask
TheraFace Mask is a breakthrough FDA-cleared LED skincare mask with added tension-relieving vibration therapy. Clinically proven results include firmer, smoother, healthier-looking skin with a visible reduction in fine lines, wrinkles, and uneven tone in as little as 8 weeks
As an end user, you should create difficult-to-guess passwords and remember them. If you need to keep track of several passwords, you should consider software services that handle password creation and storage. Ensure that you remember your master passwords and do not keep a record of them on your computer.
Use Multi-Factor Authentication
Since passwords can be hacked, misplaced, or otherwise compromised, it is safer to use multi-factor authentication as an additional security layer for your login. Apart from your username and passcode, multi-factor authentication requires a third factor for identity authentication. This could be a fingerprint, voice analysis, or unique code that only you have access to – and is generated separately.
Encryption
You should encrypt your data at the source, in transit, and at rest. The safest solution is to encrypt your data at source and manage the keys yourself. Although data in transit is relatively safe due to the advent of SDN with network virtualization, always use end-to-end encryption to be on the safe side. All interaction with your CSP's server should occur over SSL transmission for security. What's more, the SSL should only terminate within your cloud service provider's network.
For data at rest, encryption ensures that you comply with privacy policies, contractual obligations, and regulatory requirements for handling sensitive data. Data stored in cloud storage disks should be encrypted and the encryption keys also encrypted with regularly rotated master keys. Ideally, your CSP should also provide field-level encryption, where you can specify the fields you want encrypted (for instance SSN, CFP, credit card number, etc.).
Use of Rigorous and Ongoing Vulnerability Testing
Your CSP should employ top-notch vulnerability and incident response tools. Solutions from these response tools should support fully-automated security assessments to test for system weaknesses and shorten the time in-between critical security audits. Scans can be performed on demand or when scheduled.
Manage Access Using User-Level Data Security
Your cloud service should provide defined role-based access control features (RBAC) that enable you to set up user-specific access and data editing permissions. The system should allow for access control-based, fine-grained, enforced segregation of duties within your organization to help maintain compliance with external and internal data security standards such as HITRUST and COBIT frameworks.
Insist on Rigorous Compliance Certifications
The industry's two most important certifications are:
SOC 2 or 3 Type II: Helpful in regulatory compliance oversight, vendor management programs, and internal risk management processes. SOC 2 or 3 certification confirms that a software service, such as a CSP, is not only specifically designed but also rigorously managed to ensure the highest level of security.
PCI DSS: A SaaS provider must undergo detailed audits to make sure that sensitive data is stored, transmitted, and processed in a fully protected and secure manner to achieve this certification. This all-around security standard includes requirements for security management, procedures, policies, software design, network architecture, and other critical protective measures.
Use of a Defined Data Deletion Policy
You should have a data deletion policy with your customers that are well defined and enforced. Therefore, at the end of a customer's data retention period, their data should be programmatically deleted as defined in their contract. This not only frees up much-needed storage space but also prevent unauthorized access.
Use Data Backups
Always keep in mind that cloud storage (or sync) is not backup. Basically, if your data is removed from the cloud end, it is also removed from your local machine. When booting, most cloud storage services do not offer fine revision histories for synchronized files. Therefore, to protect against data loss, you should use online backup. Here, use multiple data backups including one that is offsite. Online backup services regularly update your data complete with granular revisions. The data is also stored and encrypted in a third party's data center.
Employee Education and Sensitization
In addition to implementing stringent security solutions to protect your company data against unauthorized access and enforce cloud security policies, it is imperative that you educate your employees on the risks that come with cloud adoption. This especially includes the need for protecting their passwords and endpoint devices.
The Bottom Line
As enterprises incorporate cloud adoption, cloud storage security is quickly becoming a top priority in information security strategies and IT architecture. Companies are recognizing how crucial it is to protect their data while enabling their employees to enjoy the flexibility and performance of the cloud.
You share cloud storage responsibility with your CSP. Ergo, your CSP is responsible for implementing baseline protections such as encryption, authentication, and access control for the data they process and their platforms. From there, you supplement these protections on your end with added security measures to tighten access to your sensitive information and bolster cloud data protection.
Editor's Note: Ken Lynch is an enterprise software startup veteran, who has always been fascinated about what drives workers to work and how to make work more engaging. Ken founded Reciprocity to pursue just that. He has propelled Reciprocity's success with this mission-based goal of engaging employees with the governance, risk, and compliance goals of their company in order to create more socially minded corporate citizens. Ken earned his BS in Computer Science and Electrical Engineering from MIT. Learn more about at ReciprocityLabs.com.
Have any thoughts on this? Let us know down below in the comments or carry the discussion over to our Twitter or Facebook.
Editors' Recommendations:
Why 'living in the cloud' is the key to a winning IT department
Next-gen firewalls are here to protect the cloud
4 biggest challenges when moving your data to the cloud
6 reasons why cloud computing is valuable for small businesses
Follow us on Flipboard, Google News, or Apple News