simpleshow automated diversity helps content creators to make relatable videos
Simpleshow helps in targeting certain demographic groups with content specifically suited for them.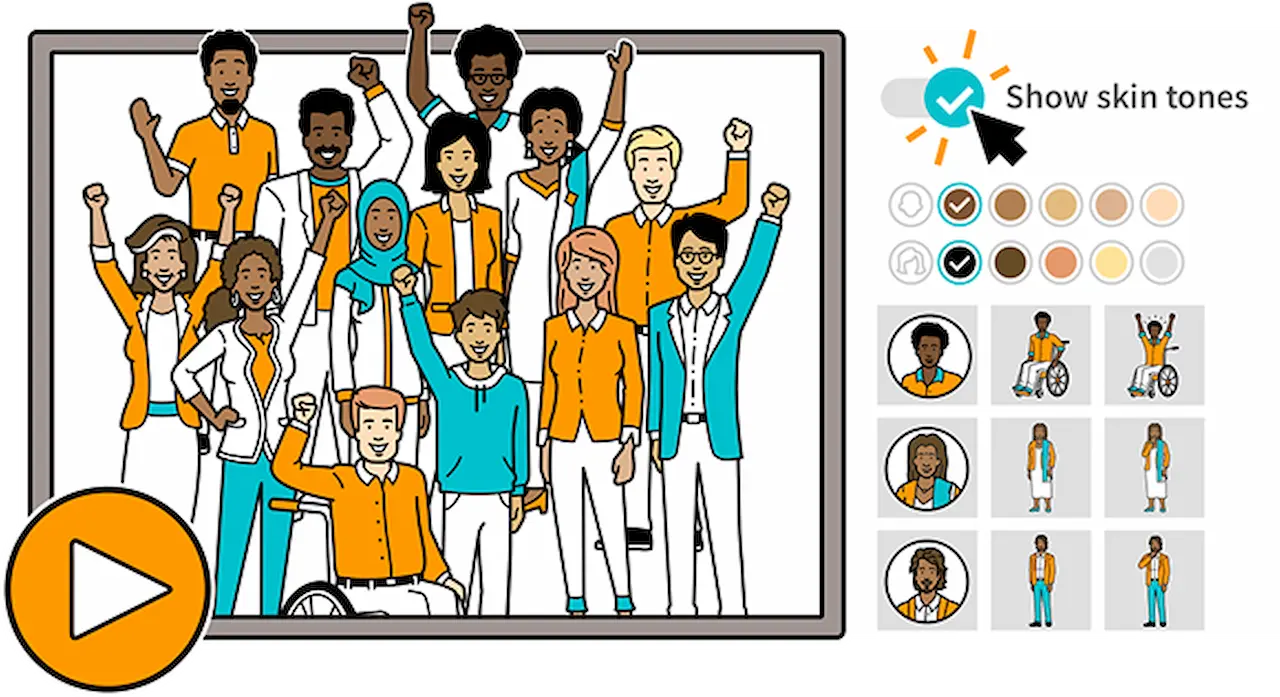 Content creators need to have an understanding of the types of videos that will most effectively connect with their audience.
Decide on your best content. Then, use a video creation platform that lets you choose characters that ideal customers will find easy to identify with.
Regardless of the purpose of the content, it must be professionally produced efficiently in terms of cost. This is where the simpleshow video creation tool can help.
Anyone can create high-quality videos in a matter of minutes, using simpleshow; this is because of the intuitive nature of the tool as well as the power of artificial intelligence.
Also, the automated diversity ensures that the videos users upload will be interesting to their target audience.
What is simpleshow's automated diversity all about?
Regardless of how impressive a video may seem to one person; it's unlikely that every viewer will have the same initial reaction to it.
This might be due to any number of factors. But diversity is one of the most important factors in making this choice. This is where the fresh collection of diverse characters and artwork that simpleshow offers comes into play.
With automated diversity, different types of audiences will be better represented; while also giving content creators the ability to reach a diverse group of people.
Content creators who use simpleshow will have access to a diverse library of characters once automated diversity has been implemented.
This library includes a variety of skin tones and hair colors while also focusing on age, ethnicity, gender identity, religion, disability, body types, sexual orientation, and family demographics.
In addition to all of these graphics, simpleshow also has the power of artificial intelligence (AI) on its side, which makes sure that different characters are spread out evenly when they are trying to include all audiences.
How do I benefit from adding diverse characters to my video content?
The incorporation of singular points of view generated as a result of diversity can have a positive impact on creative work and mental processes.
This is something that has to be kept in mind anytime any type of content is being developed, regardless of whether it is for a website, social media, an advertising campaign, education, or to give information.
Because this automated diversity is now in place, there are no longer any excuses when it comes to representing various audiences in the content that you develop and the marketing efforts that you make.
Because of this, there's the opportunity to have greater diversity. More so, it also paves the way for a powerful new means of targeting certain demographic groups with content specifically suited for them.
Automated diversity is something that simpleshow has been placing a significant amount of emphasis on recently.
They have a wide range of customers who use their AI-powered video content production service, and they also know how important it is to be able to add a feature like this.
Sandra Bohrs, the Chief Marketing Officer of simpleshow, emphasizes how important it is to have a diverse workforce
"At simpleshow, diversity is just part of who we are. That's why we are excited to automate the ability to add more diversity to the characters in the simpleshow video maker. We know that audiences better identify with characters when they see themselves represented. We believe this will drastically increase engagement with user videos."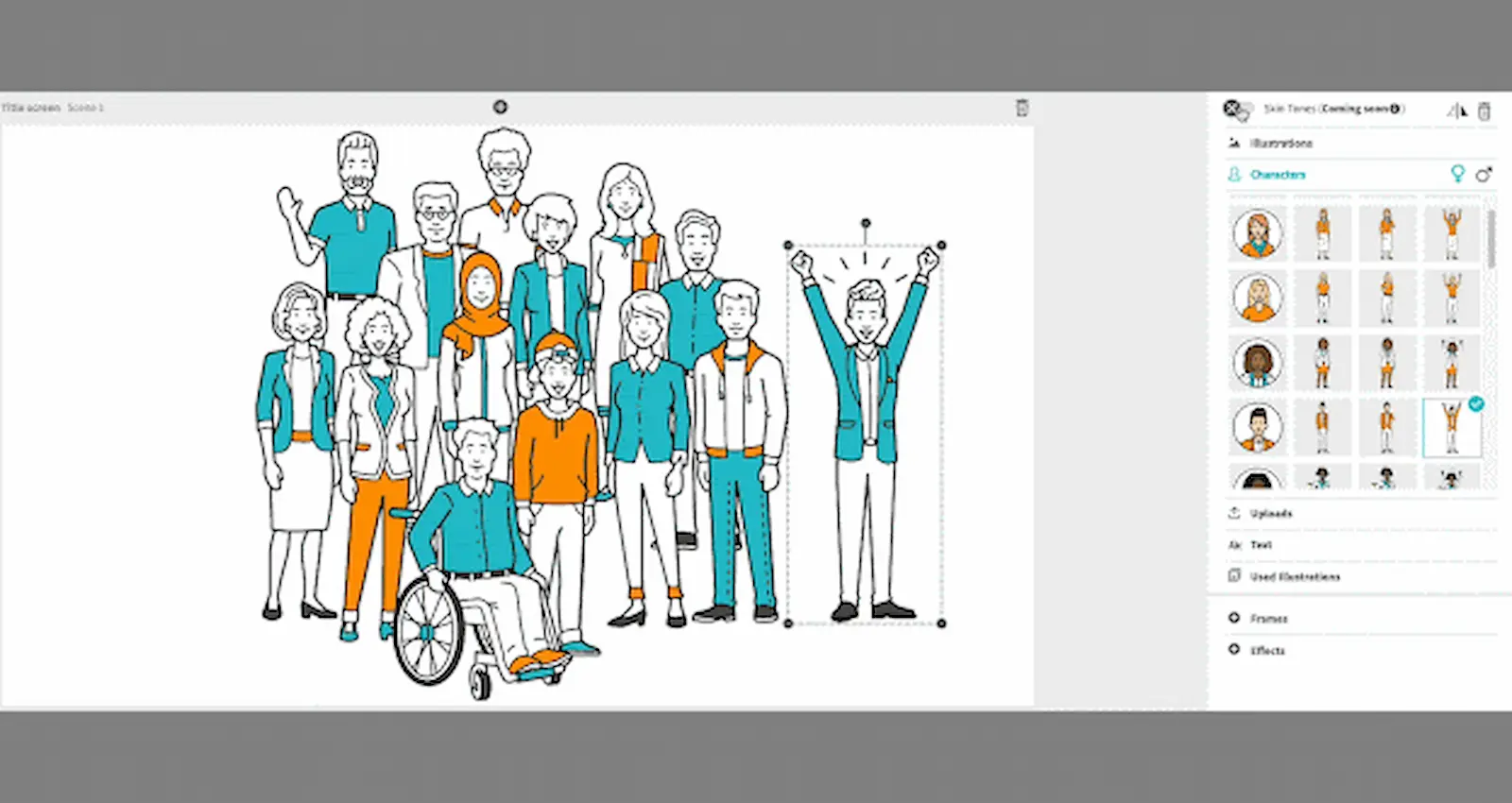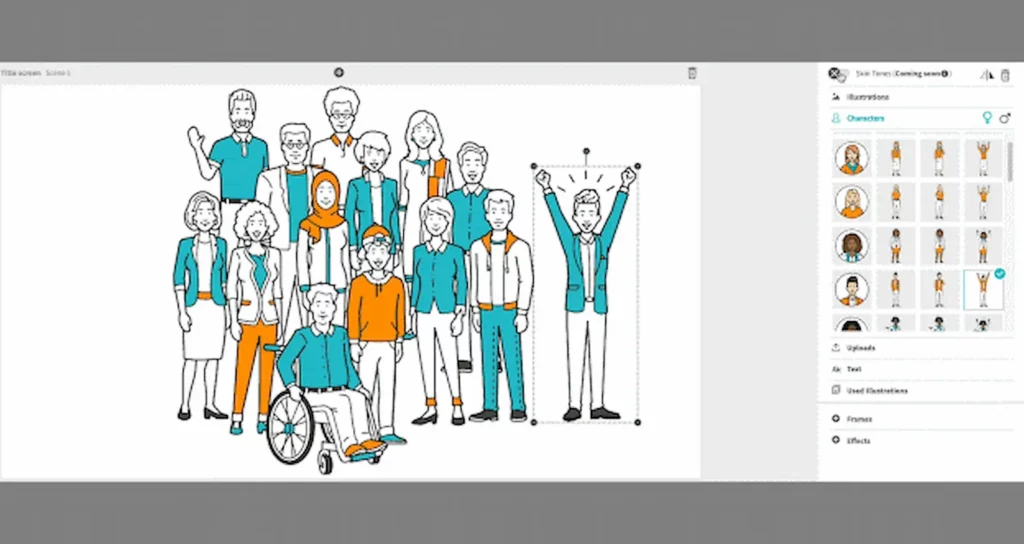 How to include diverse characters in your video
Create a new video in the new colorful illustration style, or select a video you have already created.
In the settings, you will find the new "Show skin tones" button.
The AI in simpleshow automatically takes care of a balanced distribution of skin tones and hair colors.
Of course, you can also customize individual skin tones with one click. You will also find several hair colors you can assign to your characters.
When you create a video, simpleshow already integrates diverse characters all by itself.
In a nutshell
Not only does automated diversity make it possible to be more diversified, but it also paves the way for a powerful new method of targeting distinct demographic and geographic audiences with material tailored just for them.
Visit the simpleshow video maker website if you want more information on automated diversity and directions on how to get started generating your unique video content.
Have any thoughts on this? Let us know down below in the comments or carry the discussion over to our Twitter or Facebook.
Editors' Recommendations:
Learn the art of subtle product placement while making video content