This smart mirror with facial gesture recognition hits Kickstarter
Imagine having your day presented to you in a smart mirror, where you can take selfies by simply blinking. All this is a reality with MirroCool.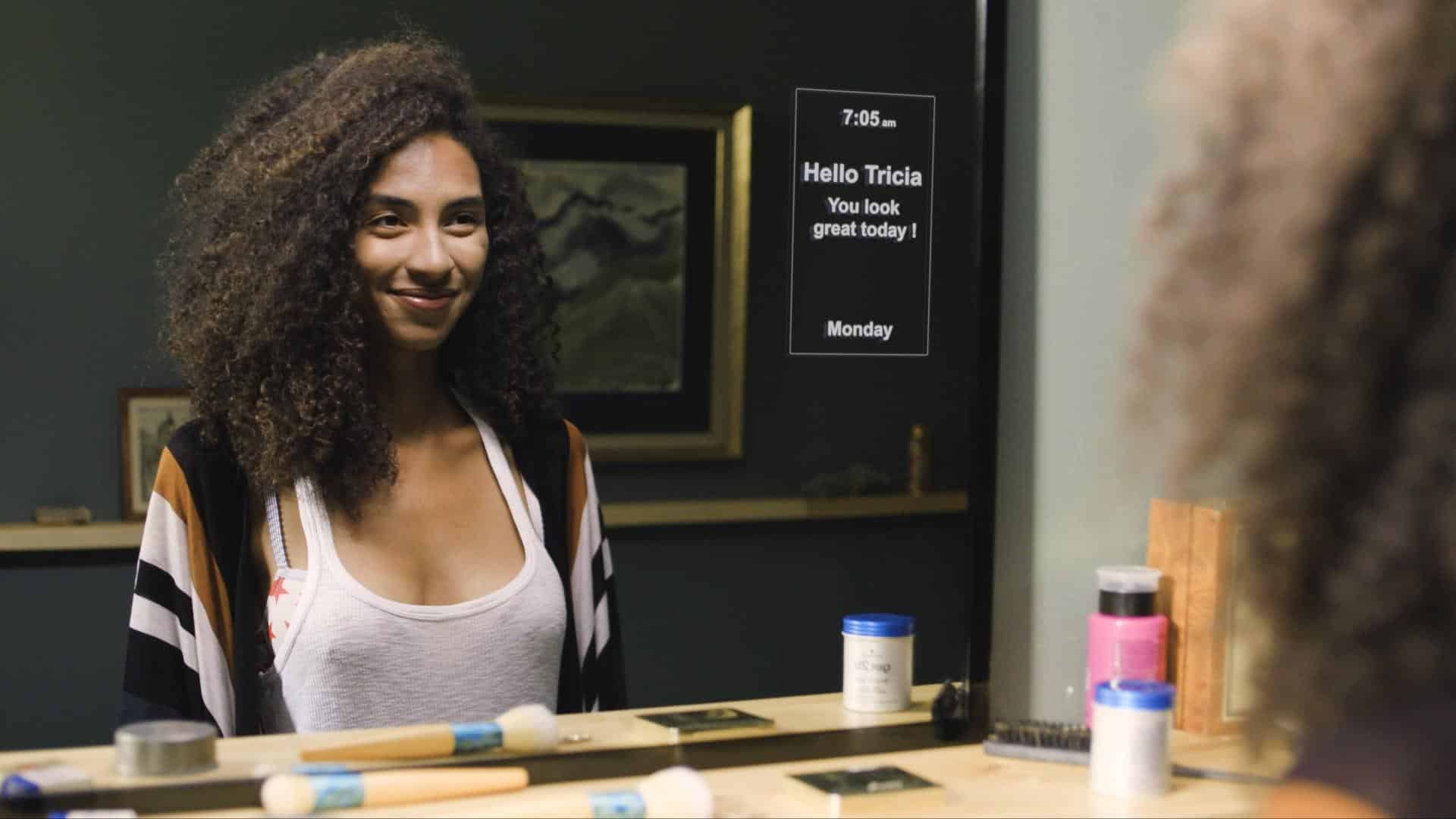 Imagine having a mirror where you could not only pimp yourself before leaving home, but could also take selfies and send them right away to your smartphone, let you know the plans for that day, and even recognize your face and facial expressions, in order to perform all these actions in a hands and voice free fashion.
You do not have to just imagine it anymore, as the starlet project MirroCool is now available. This is the only smart mirror in the market featuring proprietary facial recognition software, and works as a personal assistant thanks to the app available for iOS and Android. On Kickstarter since July 11th, it has surpassed its funding goal in just under 72 hours.
MirroCool is not just a simple smart mirror, as it also implements a touchscreen and voice-free technology, adding to it the groundbreaking Facial Gesture Recognition Technology (FGR). This technology can recognize up to 70 facial positions, using them to carry out a task or other function.
Faceprint is safe and secure and, with it, users can use a simple facial expression (such as smiling) to achieve something. For example, a smile takes the user to a different screen, while a blink takes a selfie. The device does not record or film the users, and is easily turned off to simply function as a regular mirror. It can be placed in the hallway, living room or any other room of the house or the office. It doesn't store any information to its MirroCloud unless the users want to. The storage space is using the most secure servers for its users. It doesn't share or sell to third parties any of the information collected.
This mirror can be placed on any place desired by the user, and its camera identifies users and warns them when an unfamiliar face is spotted. MirroCool is also useful for selfies, which can be immediately sent to a smartphone or tablet. With its own app, this mirror can also double as a security camera.
Wojtek Kaszycki, MirroCool CEO, said to KnowTechie via an email interview,
"Our technology is what separates us from the crowd. One of the most intriguing features about MirroCool is that it uses Facial Gesture Recognition (FGR) technology, a little-used technology in home automation. It does not use voice or a touchscreen, so it is completely hands-free and voice free. The device activates once it recognizes your face, if you have turned it on, freeing up your hands and your voice to get ready for your day and catching up on current events. Think increased productivity and efficiency."
The Kickstarter campaign will run until August 25th, and we have no doubt that this campaign will be a huge success. Take advantage of the offers and discounts available until that deadline, to get your hands on this impressive and innovative gadget.
Follow us on Flipboard, Google News, or Apple News