Snakebyte's collection of Switch accessories are a goldmine
You can snag all of these items for just under $50, and that's pretty damn impressive.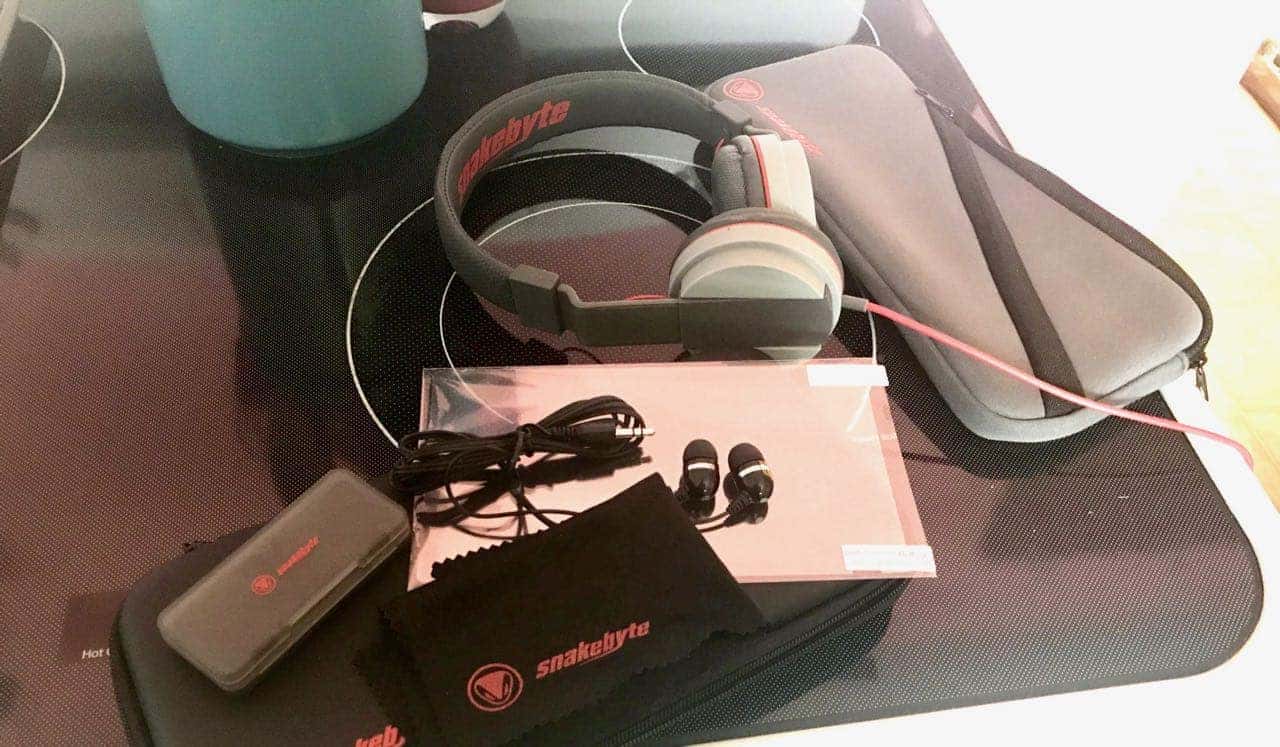 Finally managed to get your hands on the seemingly elusive Nintendo Switch? Congratulations – but what good does it do you to have a portable console if you're too scared to take it anywhere?
Fortunately for you, Snakebyte is here to help you gear up your Switch for the go without breaking the bank since they realize you just spent $250 on the most exciting Nintendo product since the original DS. Here's all the stuff from Snakebyte you should immediately hook up your Nintendo Swith with.
First thing first: The Starter:Kit, which comes with a hard shell carrying case, a pair of decent quality earbuds, a screen protector, a cleaning cloth, and a hard plastic game case which can hold up to five Nintendo Switch cartridges, and two Switch colored analog stick protectors.
The screen protector is good quality, applies smoothly, and doesn't feel incredibly cheap like the one I got from another company on Switch release day. The hard shell feels really nice and soft to the touch yet you could put your Switch inside and spike it on the ground without any fear of damage.
Inside the case is a cargo pocket which will hold your game case, earbuds, cleaning cloth, and anything else you might want to tote around with you such as an AC Adapter or a charging cable. I like to carry the USB-C cable that came with my Switch Pro Controller since I can plug it into my backup battery to charge my Switch or my Pro Controller, which cuts down on the number of things I have to carry.
Carry Bag
Next up is the Snakebyte Carry:Bag. This is a great little soft cloth bag for those who don't want the bulk of a hard shell case, but want to protect their Switch from sliding around inside their backpack or messenger bag.
I actually took this one with me to PAX East and carried it in my pocket with the carry bag for great comfort and protection. There's even a small pocket on the front to tuck some earbuds or something into if you need to. If I had anything to complain about with this simple but elegant solution it would be that the cloth is a magnet for hair and dust – not a deal breaker, but maybe the next iteration could have some sort of ScotchGard coating or something.
Headphones
Lastly, Snakebyte's premium on-ear headphones aptly named Head:Phone. Perhaps premium is a bit generous for these as they're – for lack of a better term – cheap, but they are easily one of the best quality "cheap" headphones I've ever used.
There's a powerful 40mm driver inside that rivals the sound of the LucidSound LS30 in Analog mode. These are definitely far better than the earbuds you'll get in any Switch starter kit, and you won't find another pair of headphones on the market at this price that sound and feel as comfortable as Snakebyte's Head:Phone. They even fold up and include a felt bag for slick carry.
The only issues I found while using these headphones were that they sound a bit fuzzy at high levels when listening to music – though I can't stress enough that I didn't experience any issues while gaming on my Switch at any volume – and that there's a small plastic tab which identifies the side of the headset and holds the red wire in place and it pops off way too easily. I almost lost the left one putting the headphones on for a plane session and thankfully it landed on my lap instead of being lost to the ethereal space that is the airplane floor.
---
You can snag all of these items for just under $50, and that's pretty damn impressive – especially for the quality of the headphones at a disposable $20 price tag. I've paid more in airports for earbuds that I've thrown away immediately after a flight, so these are a damn bargain. No more excuses, protect your investments (and yo got' damn neck) and swag out your Switch in style without paying an extra $30 for a goofy picture of Link silk screened on the case.