Sneakerheads, Rejoice! #miZXFlux is Upon Us
The #miZXFlux app not only allows you to customize a pair of Adidas shoes, it allows you to purchase them directly from the app! Have a custom set of Adidas' for under $150!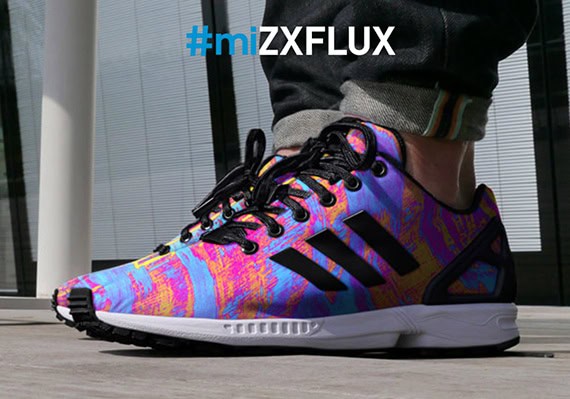 Tired of waiting in line for that new Jordan Retro release? I know I sure am. The constant lines, bickering, and general disorder of new shoe releases has made many sneakerheads hang up their shoes.
Not just for sneakerheads
If you share similar sentiments and still love shoes, or you just like to express your own individuality, then this new app from Adidas might be for you. The #miZXFlux app (Thanks to Twitter user, @ChanceTheGreat, for putting us on to this app) allows you to take a picture of anything (no copyrighted images or famous people, however) and the app will analyze it and put it on a shoe for you. More specifically, it will put it on the Adidas ZX Flux shell. You can then rotate, stretch, shrink, and edit the picture how you want. There aren't a ton of options for editing your image, but honestly, the app does a fantastic job of putting the image on the shoe and making it work. I have had some issues with it, the main ones being no preview camera when taking pictures (Really?) and a relatively laggy experience when rotating and positioning the image, but these issues are not enough to make me stop using the #miZXFLux app.
Make your designs a reality
Once you finalize your design, you can actually order your custom shoes right from the app for approximately $150, an awesome deal considering you are going to be wearing a professionally manufactured one-off from your own mind.
The app has been out for over a year, but ordering abilities for US customers didn't become available until earlier in the week. The app is available for iOS and Android.
We snapped a couple of quick designs below, let us know what you think. Share your own designs in the comments!
Update: Many Android users are reporting that they are still unable to order due to a "Not Available In Your Region" error. Hang tight though, Adidas is working on it.
Follow us on Flipboard, Google News, or Apple News