Suitsy: The onesie that looks like a suit
Introducing the revolution in mens clothing: The Suitsy.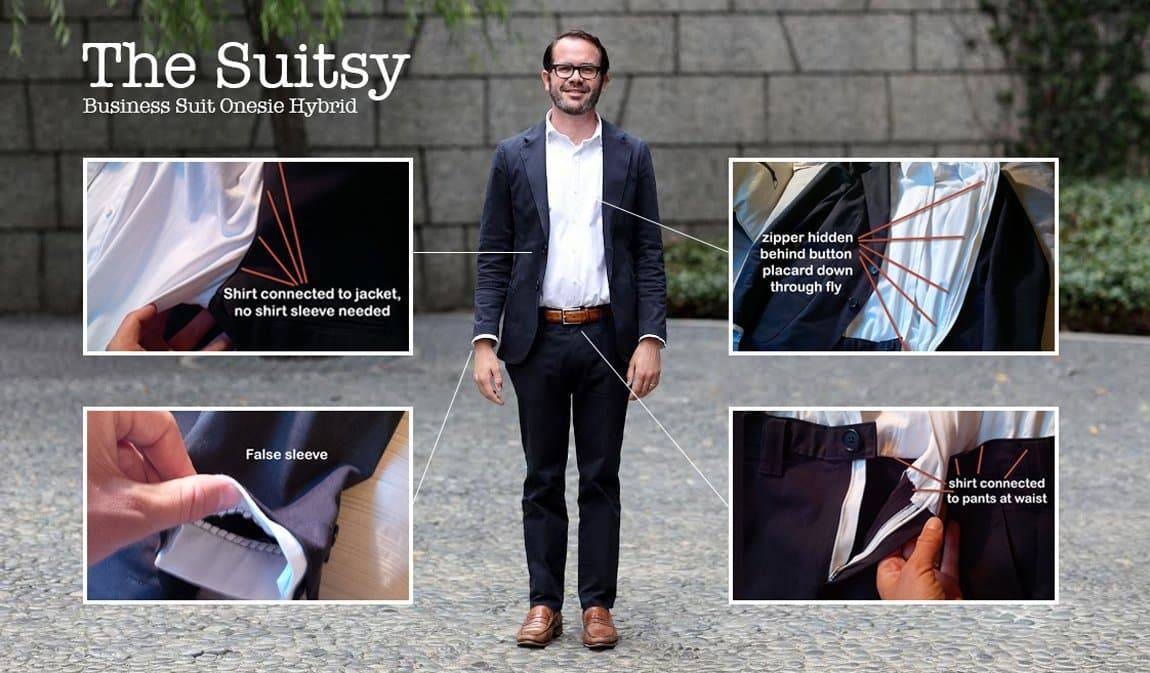 "Since the dawn of time, man has created inventions that have changed the world forever. This is one of those moments. Introducing the revolution in mens clothing: Suitsy."
The Suitsy is a business suit onesie that provides all the same comfort as your favorite sweats while maintaining a professional look.
The Suitsy comes in a range of sizes, and with an easy-to-alter cuffs and shirt sleeves, you'll never feel constrained. Suit is connected from top to bottom, meaning your shirt will never get untucked (You can't hear it, but men all over the world are cheering now).
If you're ever worried about going to the bathroom in your Suitsy, they included a "door zip-zipper" for efficiency.
Just to prove how it efficient it is, creator Jessie Herzog claims to be using the bathroom in the picture below.
Suitsy is currently running a crowdfunding campaign via BetaBrand. They're now at 50% of their goal with 17 days left in their campaign.