SuperLemon WhatsApp Support: Connect your Shopify website to WhatsApp
SuperLemon WhatsApp support is an outstanding CRM tool for any Shopify website.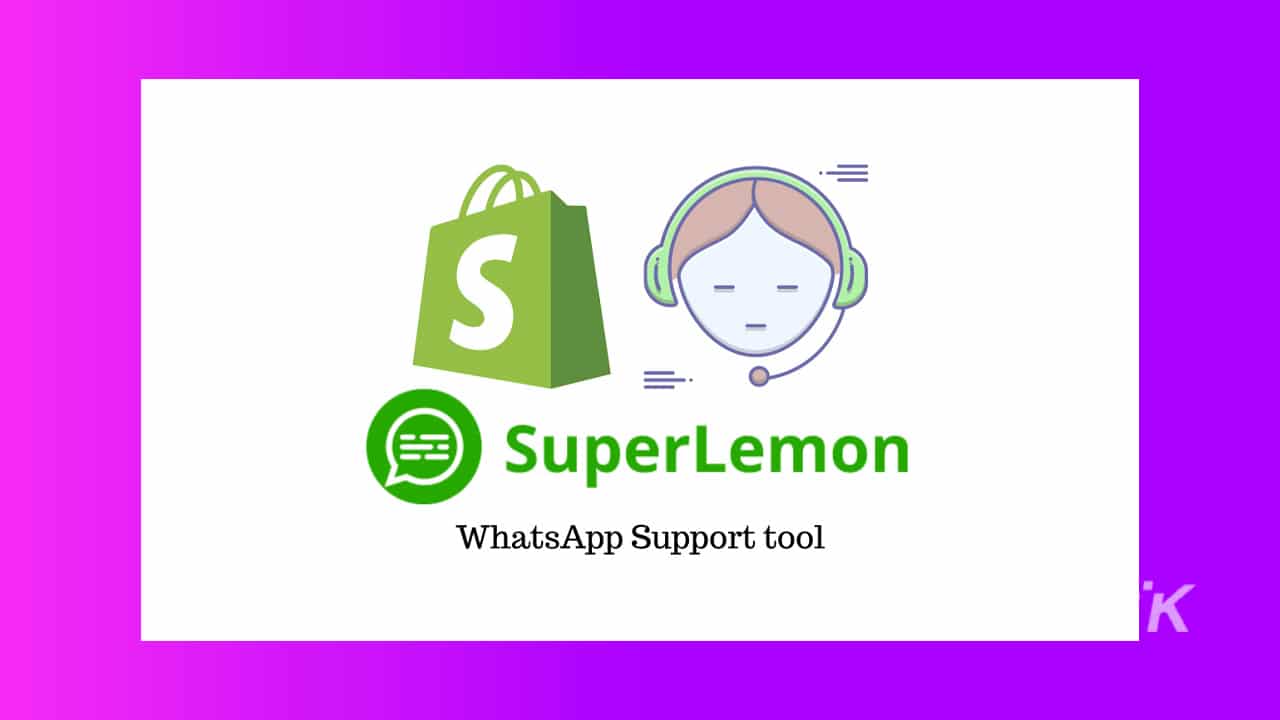 This review evaluates the SuperLemon WhatsApp Support app and how it helps you with customer relationship management (CRM).
Using SuperLemon, you can follow up with your prospect to remind them to complete their purchases from your online shop. Moreover, the app offers CRM via one of the most popular messengers, WhatsApp.
What's SuperLemon and why it's an essential asset to your Shopify store
As we will illustrate further in this review, SuperLemon offers a set of critical customer support features that make marketing and remarketing a breeze. However, let's focus on the main benefit of using the app, following up abandoned shopping carts through WhatsApp live chat.
First, let's emphasize that abandoned carts belong to customers that have passed through most levels of your marketing funnel. Converting their abandoned carts to purchases will boost your turnovers by a wide margin.
SuperLemon integrates your Shopify store with WhatsApp Live Chat to recover abandoned carts.

Build software without devs. Blazingly fast. Trusted by 100,000+ teams worldwide. It's so easy, anyone can use it. Start building now.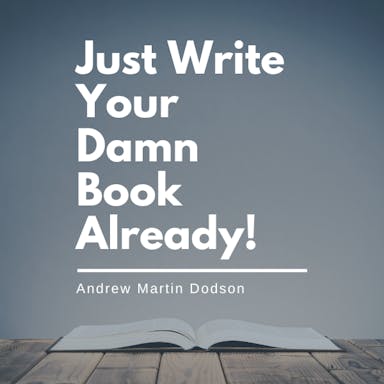 "Just Write Your Damn Book Already" is a printable guidebook that helps you turn ideas into manuscripts. It's affordable and perfect for aspiring authors
Additionally, you can automate or manually send messages and notifications of order confirmation, delivery updates, and customer reviews. You can activate the app using a Google Chrome extension from your website to access your customers.
What are the top features of SuperLemon?
This part of the SuperLemon review highlights the essential features of the marketing application.
Live Chat Support
You can add a Live Chat Button to your Shopify page. Your support agents can chat with customers to give them a positive user experience on your website. You can fully customize the chat interface to match your branding perfectly.
In addition, you can connect the live chat to five different WhatsApp accounts. SuperLemon also provides analytic data from the chat button to reveal the most engaging pages and products.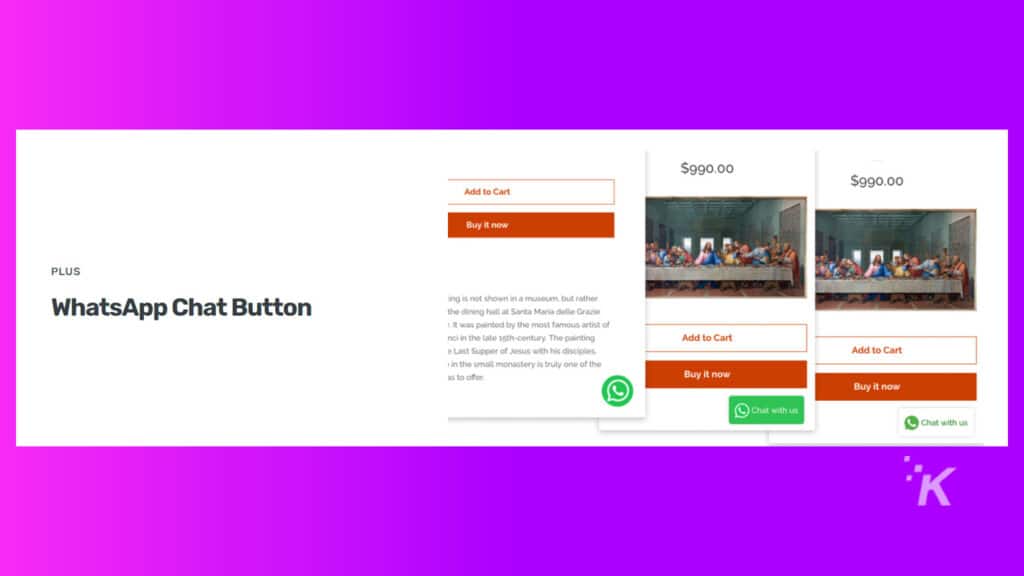 Abandoned cart recovery
As mentioned earlier, converting abandoned carts to purchases is a game-changing feature.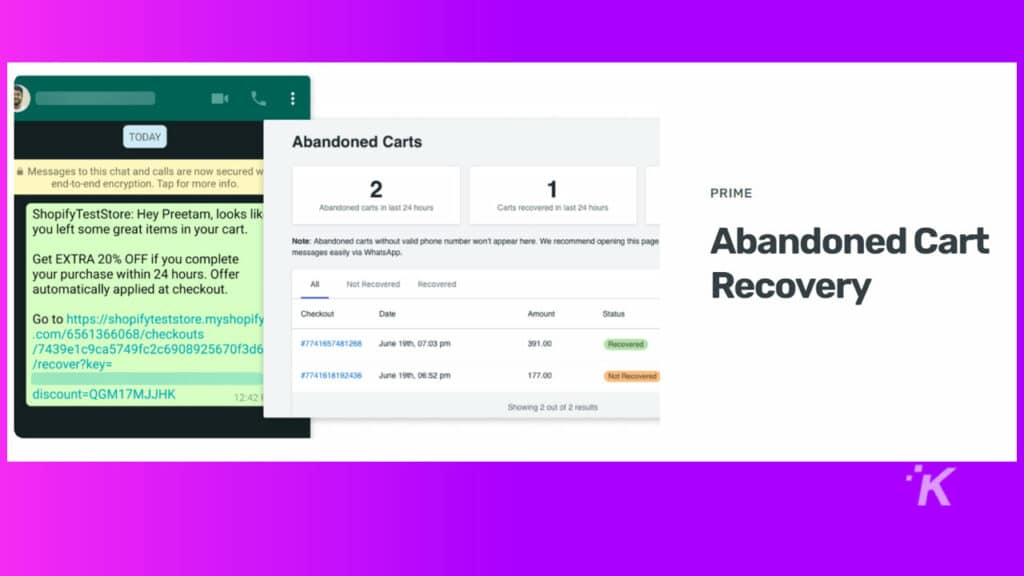 You can benefit from the following features when using SuperLemon:
Customizable recovery message templates
Dynamic variables, such as name, checkout URL, cart items, and shop name to give your messages a personal touch
You can automatically apply discounts to abandoned carts
You can tag and filter the abandoned checkout to organize your messages better
Analytics on cart recovery is also available
You can send follow-up messages from a phone or PC
WhatsApp CRM
You can also send your customers messages to encourage them to revisit your website or check out their abandoned carts. These messages also include all the features that apply to abandoned carts.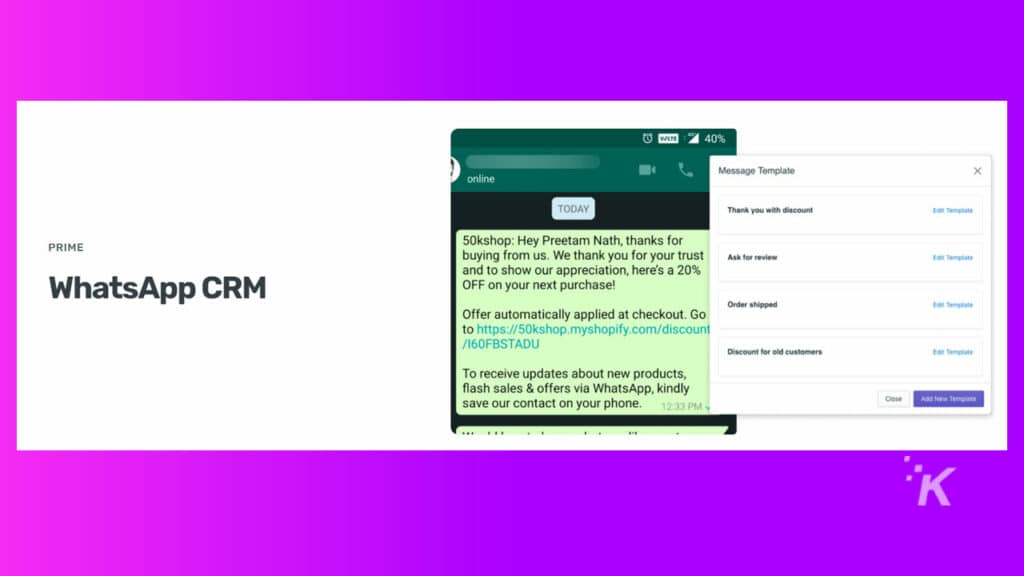 WhatsApp Share Button
You can add a Share Button on your web pages and products to encourage people to share your products and services online. The sharing feature comes with full customization and automatic message bodies.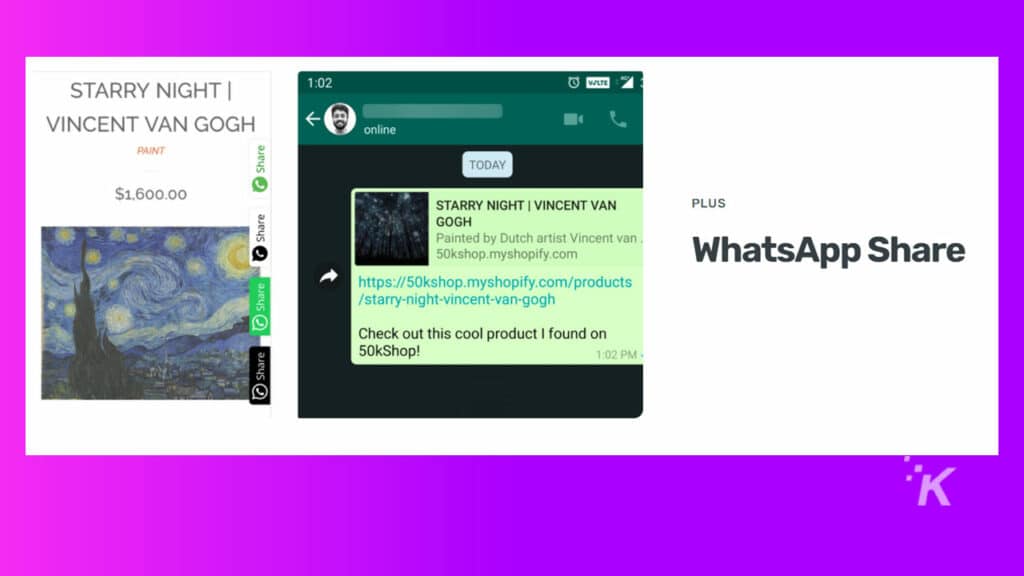 Automated WhatsApp messages and notifications
You can automatically send messages and notifications in three languages: English, Portuguese, and Spanish.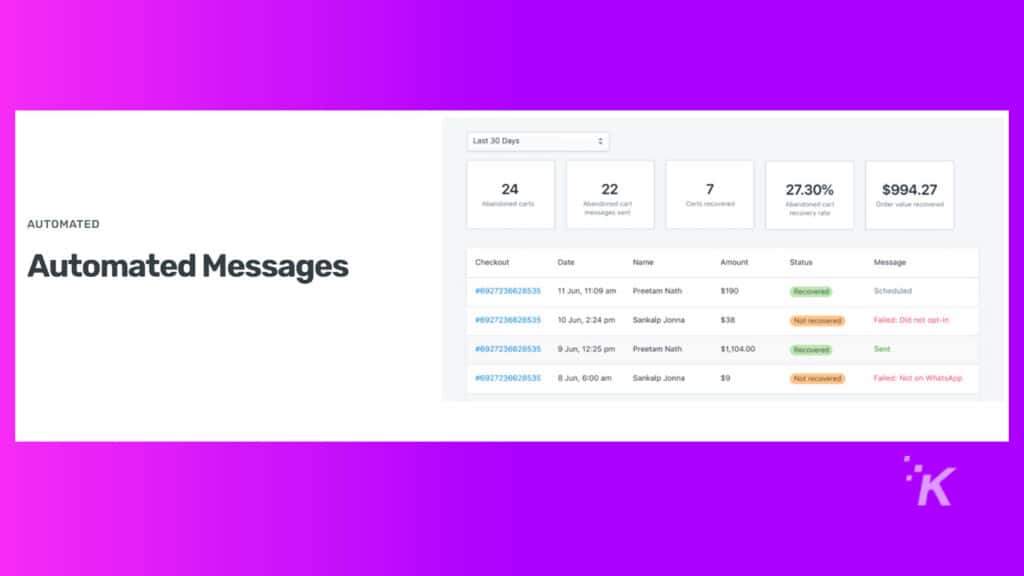 In addition, the messaging features the following advantages:
Automated abandoned cart recovery
Automated order confirmation
Automated delivery updates
Opt-in widgets
Message logs and analytics
WhatsApp Support Extension
Adding the Support Extension to your browser allows the following features:
Personalized chat support for better conversions
No need to toggle between different apps or devices to view all messages from one customer
Quick reply templates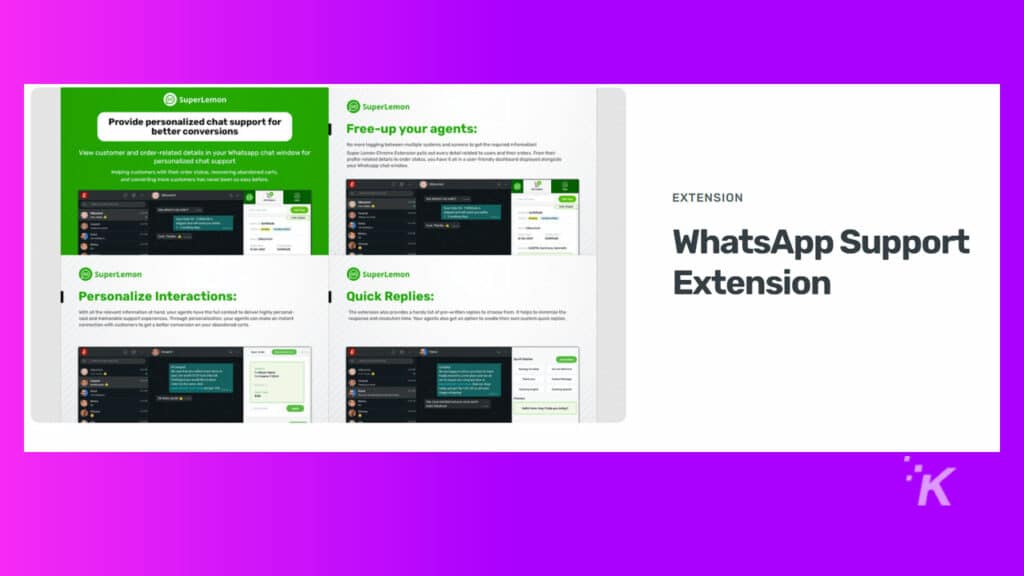 The free version, Pro, and Ultimate features and prices
Now that we've described the highlights of SuperLemon let's discuss the pricing and different packages available on the SuperLemon website.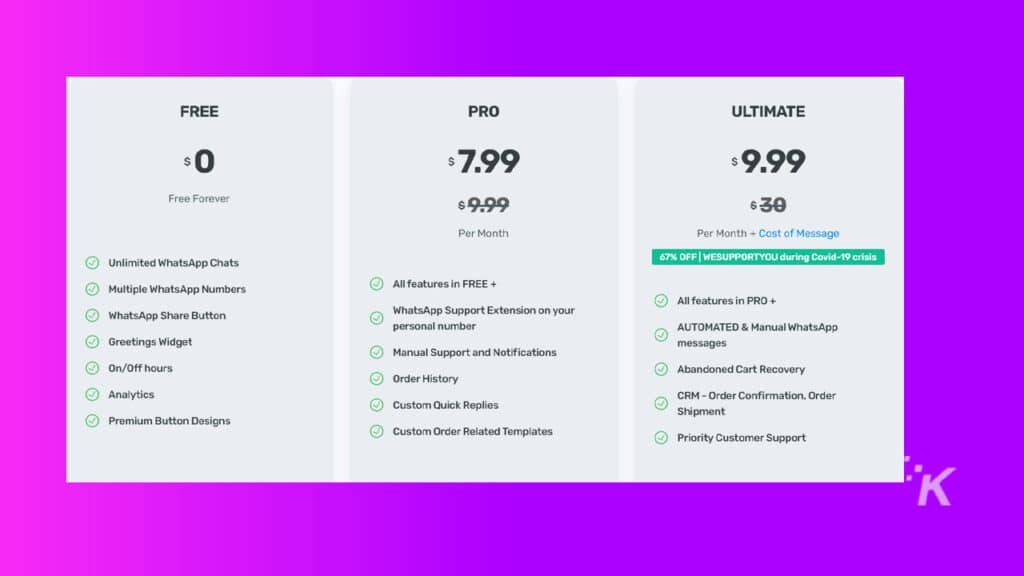 Use SuperLemon for free
You can use SuperLemon WhatsApp support for free; plus, there is a 30-day trial version available so that you can test the premium features the app has to offer. The following features are included in the free version:
Unlimited WhatsApp chats
Multiple WhatsApp numbers
WhatsApp share button
Greetings Widget
On/Off-hours
Analytics
Premium button designs
The SuperLemon Pro package
SuperLemon offers the following features for $8 per month:
All features from the free version
WhatsApp support extension on your personal number
Manual support and notifications
Order history
Custom quick replies
Custom order related templates
The SuperLemon Ultimate Package
This package includes all the features of the Pro version and more for $10 per month plus the costs of messages. These are the additional benefits you get on this deal:
Automated and manual WhatsApp messages
Abandoned cart recovery
CRM: order confirmation, order shipment
Priority customer support
SuperLemon Pros and Cons
Now that we have investigated the features and pricing of SuperLemon WhatsApp Support let's recap the pros and cons of the app before finalizing the review.
The positive points of SuperLemon
User-friendly API
Free version + a free 30-day trial
A great time saver for small businesses
Highly customizable features
Reasonably priced
The negative points of SuperLemon
It doesn't support collaborative teamwork
The API only works on Shopify websites
Conclusion
In conclusion, SuperLemon WhatsApp support is an outstanding CRM tool for any Shopify website. The app allows your team to communicate with your customers to boost your sales effectively. Learn more here.
Have any thoughts on this? Let us know down below in the comments or carry the discussion over to our Twitter or Facebook.
Editors' Recommendations:
How to increase the sales of your business using technology
How to use tech to make your online store more successful
Export Shopify products, orders, and other Shopify data to CSV/Excel easily
5 tried and tested tips to optimize your website and increase conversions
Disclosure: This is a sponsored post. KnowTechie's opinions, reviews, and other editorial content remain objective and are not influenced by the sponsorship.
Follow us on Flipboard, Google News, or Apple News