The Telltale Batman E3 2016 preview showed us the game is worthy of the hype
Telltale Batman shows that there's a lot more to Telltale than Walking Dead games.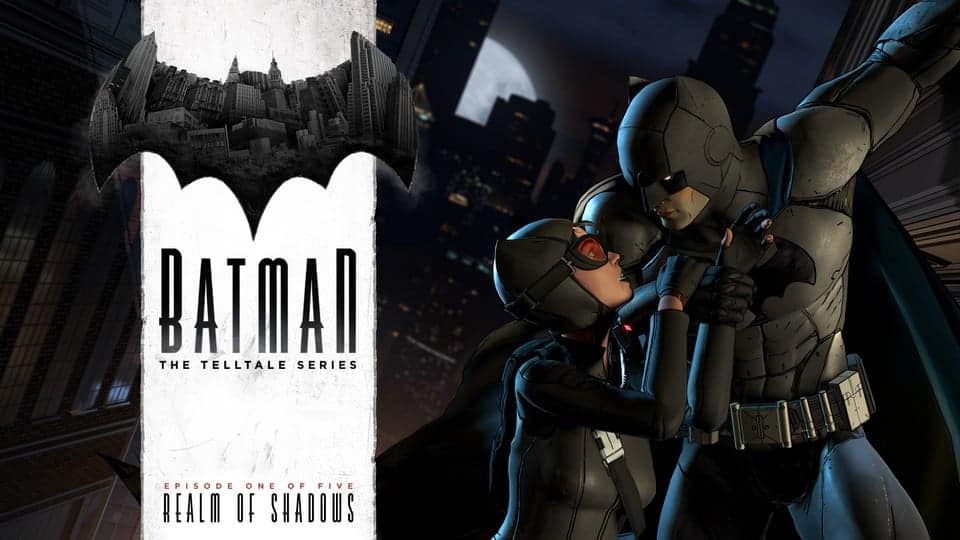 Telltale Batman shows that there's a lot more to Telltale than Walking Dead games.
---
In some ways, I am totally tired of Batman. I haven't seen Batman vs Superman yet, but I've played through the whole Arkham Series. I've checked out CW's Gotham, watched the animated movies and kept tabs on the upcoming Suicide Squad movie.
Batman is dealing with a period of near-overexposure. However, when Telltale invited me to check out the upcoming Telltale Batman game, I was more than ready to do so.
Telltale has always had a penchant for being showoffs, so after I walked into their Wayne Manor mockup and treated myself to a mixed drink, I was ushered into their Batcave showcase room that was hidden behind a bookcase.  I took my seat and was treated to a demo of the beginning of their Batman story.
In the Telltale Batman story, we are finally free from the whole Year One monotony that has become popular. Batman has been in action long enough that he is a known threat to criminals and has begun to build his rogues gallery.
Captain Gordon hasn't become commissioner yet and the police still seem to be wary of the Worlds Greatest Detective. The demo had Batman dispatching masked thugs while showcasing the new combat system that the game uses. From what I gathered, you have to hit the appropriate action sequences to build a meter on the side of the screen. Once that meter is filled, you can take down the enemy or advance the combat scene. This was shown off a few times, until Batman got into a rooftop battle with Catwoman, who shared a flirty antagonistic relationship with him.
After the initial Batman sequence, we jumped to Bruce Wayne as he was in the middle of hosting a party for Harvey Dent. Dent obviously wasn't Two-Face yet and Bruce seemed to have met Vicki Vale for the very first time as well. Bruce mingled with partygoers as the traditional "X will remember that" appeared throughout conversations. Bruce was trying to convince people to back Harvey Dent, while also balancing his personal feelings on issues at hand.
Eventually, after a debate with Dent and Vale, Gotham crime-boss Carmine Falcone shows up and causes some friction at the party. Bruce and Falcone have a private chat in the study and Falcone basically tries to persuade Bruce to back up his crime empire, Bruce, of course has the option to not hear any of it, and the demo ends with Falcone making some extremely thinly veiled threats against Bruce and Harvey Dent.
One of the coolest things about this game seems to be that you need to manage keeping Batman in one piece, all while managing the politics of being the uber-rich Bruce Wayne. I like this a lot because the decisions and actions you take will reflect in the activities of the other alter ego. The demo I saw felt like the decisions and actions you made that create forks in the road were a bit more fluid than in previous Telltale titles. Telltale did inform us that they built a brand new engine for Telltale Batman, so some of the different options were due to that change.
Telltale is absolutely great at taking a comic-based property and turning it into a great game. Both The Walking Dead and The Wolf Among Us were phenomenal titles, Batman is their shot at the big leagues. Based on what we saw at E3, Telltale is surely swinging for the fences on this one. If you're interested in pre-ordering, click here.
Follow us on Flipboard, Google News, or Apple News