The Air Umbrella is the Umbrella of the Future
Umbrellas have been due for an upgrade, and the Air Umbrella is the upgrade we've been waiting for.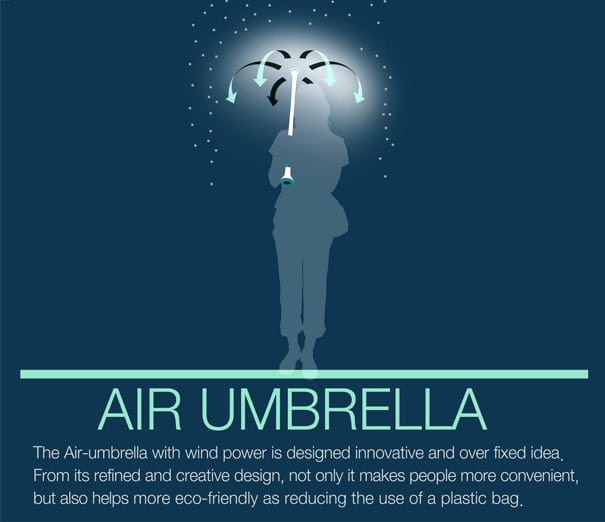 Umbrella technology hasn't changed much in the past 25 years, but a crouwdfunding campaign on Kickstarter is looking to change that.
The Air Umbrella is a real"invisible umbrella", which takes advantage of the air flow it produces as shelter from the rain.
Basic science tells us that flowing air can change the moving path of an object. The faster the air travels, the greater the energy is. The Air Umbrella uses those basic principles of science by creating an airflow that forms an umbrella to protect yourself from the rain.
Unfortunately, you won't be able to get your hands on this genius product yet. "The product is still in the stage of research and development", according to their Kickstarter.
For more information, you can find their Kickstarter campaign below:
Follow us on Flipboard, Google News, or Apple News