The Eyce Beaker is a bong you'll never break
Instead of spending a bunch of money on a glass bong that will eventually break, pony up $70 for this bong. It will never break.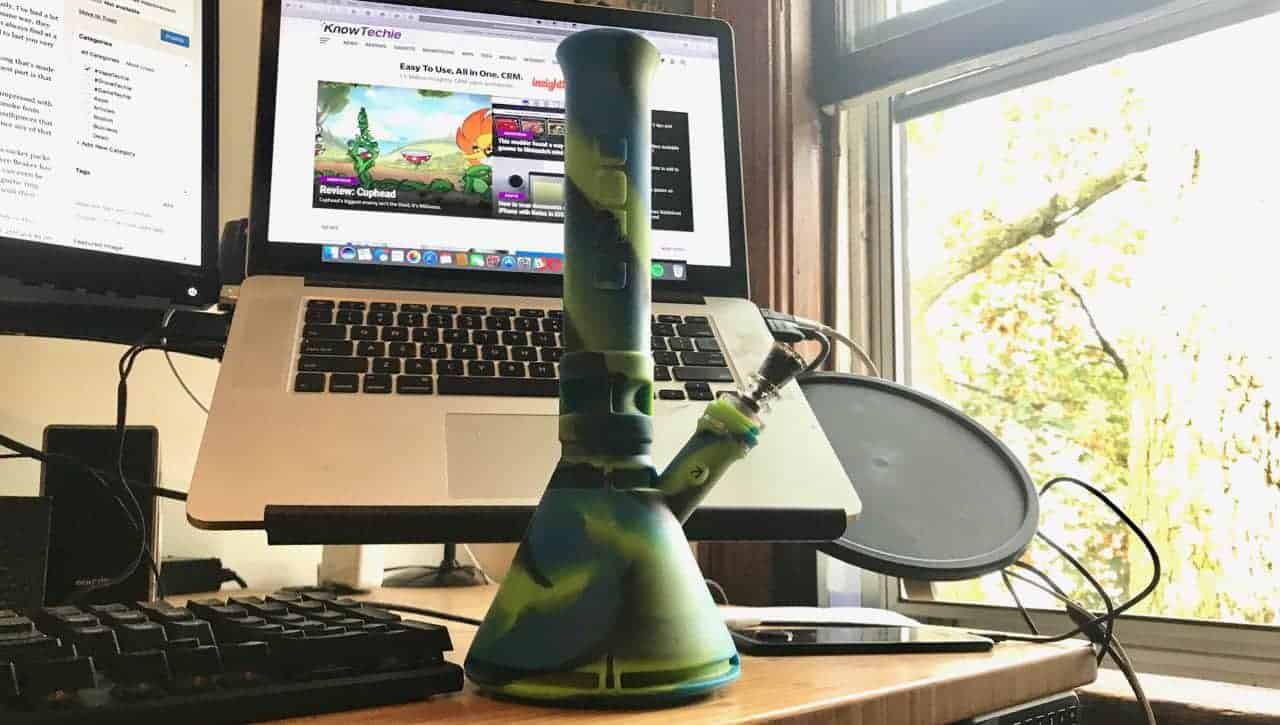 Alright, you're probably asking yourself what a bong review is doing on KnowTechie. To be fair, we do a ton of herbal vaporizer reviews so I figured it wouldn't hurt to throw a bong into the mix. Sure, it's not tech, but I can imagine this is something a lot of people in the tech world use, so let's just say I'm doing a "service" to my readers.
So, bongs. How many have you broken in your lifetime? I can count at least 10. Seriously, I've had a lot of them, and for some strange reason, I can't hold onto one for over a year. Somehow some way, they always end up breaking on me. And let's be honest, bongs are not cheap. Sure, you can still find one at a decent price, but in most cases, they're made exceptionally poorly and are never expected to last you very long. If you want a good bong, you're going to have to pay a premium.
Thankfully, Eyce Molds is a company looking to break the mold with the Eyce Beaker. It's a bong that's made entirely of silicon. No glass, no plastic. Meaning, it's unbreakable. And the best part is that it's only $70.
READ MORE: Review: Stündenglass gravity infuser
I've been using the Eyce Beaker for about a week now, and I have to say, I'm extremely impressed with the results. My biggest concern when I first got it was how I was going to feel inhaling smoke from something made entirely of silicon. I've had experiences with vaporizers with silicon mouthpieces that left a nasty taste in my mouth. The Eyce Beaker is a different story. I didn't experience any of that with this bong.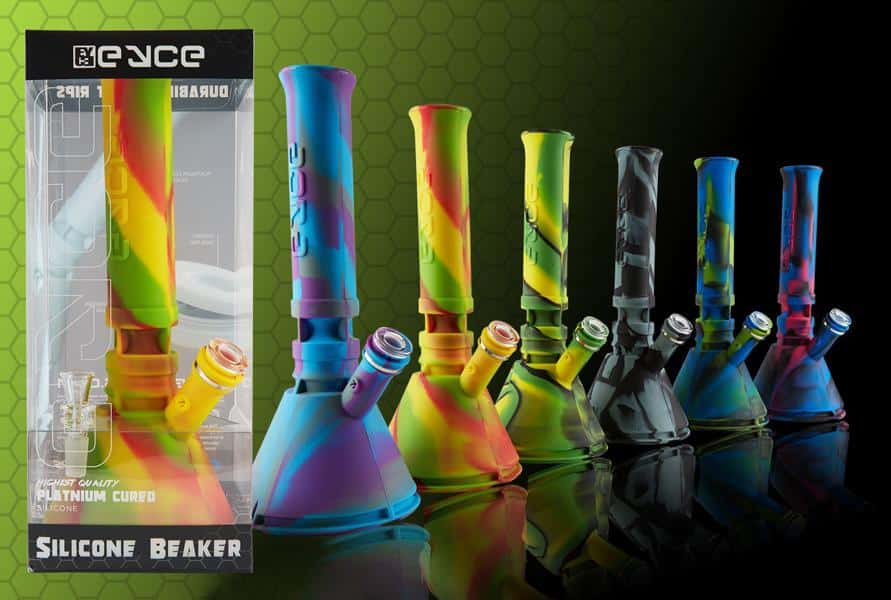 Other than being an unbreakable bong, what else does it have to offer? Surprisingly, this sucker packs a ton of helpful features you usually wouldn't find in other bongs. For example, The Eyce Beaker has a hidden stash jar under the bong where you can store your cannabis or concentrates. It can even be used as a rolling a tray. Another helpful tool is the magnetic lighter holder. There's a magnetic ring around the bowl that holds your lighter in between hits. If you're someone who likes ice with their bongs, the Eyce Beaker comes equipped with an ice catcher.
If there was something to complain about the Eyce Beaker, it's the amount of water it holds in the bong. It doesn't hold much. And if you're using ice, be mindful of your water level or else the next time you go to pick up the bong, water will leak out of the glass down stem.
All in all, the Eyce Beaker is a great value. I can personally recall spending over $200 on a decent glass bong that eventually broke a couple of months down the line. Spending $70 that will virtually never break is a huge selling point, and I can imagine a lot of folks who have spent countless dollars on glass bongs will agree with me.
On top of a great bong, Eyce Molds also offers a wide variety of other silicon smoking product such as the Eyce Spoon, Eyce Bubbler, and a mold that lets you create an ice bong. To learn more, visit the company's website here.
A sample unit was provided to KnowTechie for the purpose of this review.
Follow us on Flipboard, Google News, or Apple News