The latest on Tesla's semi and why now is the time to get excited
It will not be too long now until we see this amazing truck revolutionize the industry and dominate the roads.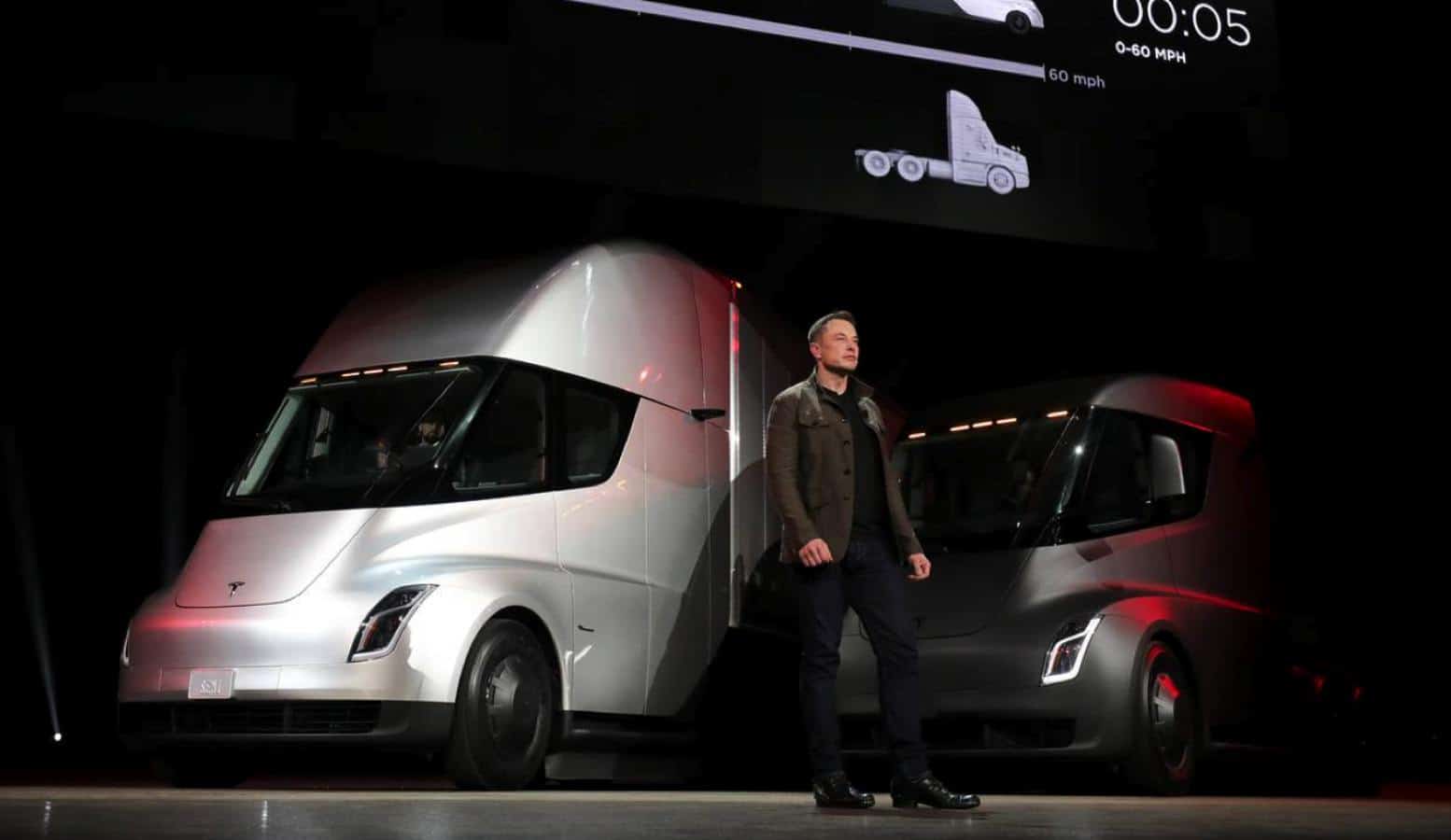 Back in 2017, Elon Musk proudly unveiled the prototype for the Tesla Semi – an all-electric battery-powered Class 8 semi-trailer truck which was initially said to be able to complete 500 miles on a full charge. Interestingly, Musk himself recently stated that he was feeling optimistic about beating these original specs ahead of the planned production in 2019. 
Updated Specs
Musk, the CEO of Tesla, SpaceX, and The Boring Company, now expects the production version of the Tesla Semi to have closer to 600 miles on a single charge. Many people in the industry were skeptical about the original claim of 500 miles with the head of Daimler stating that it "defies laws of physics and is passing us by if true", a claim that Musk laughed off. Musk insists that it can be achieved with the energy density of modern batteries and that no breakthrough is necessary.
In addition to the brilliant range (whether it is 500 or 600 miles), the Semi will also be capable of 0-60 in 20 seconds when fully loaded with 4 independent motors on rear axles. It will also have an energy consumption of fewer than 2 kWh per mile and feature Enhanced Autopilot for semi-autonomous driving on highways along with a centered driver position and low center of gravity to make this the safest truck on the roads.
Cost
In addition to this, the Semi will also have a low cost of ownership due to the low cost of electric energy compared to diesel and the fact that there are fewer systems to maintain. It is said that the Semi will provide $200,000+ in fuel savings with a two-year payback period. Understandably, this has piqued the interest of those in the trucking and pallet delivery industry and it will be intriguing to see the latest developments ahead of the proposed 2019 release. More and more people are spotting the prototypes being tested on the roads in the run-up to the release and they are certainly easy to spot thanks to their sleek, futuristic design.
The highly anticipated Tesla Semi seems to be baffling those in the industry with its impressive specs with some believing that it is not possible, but Elon Musk has been shattering expectations for many years now and the Semi may even exceed the original expectations by increasing the range to a staggering 600 miles. It will not be too long now until we see this amazing truck revolutionize the industry and dominate the roads.