This guy rigged his Dot Matrix printer to play Mozart
Would you ever imagine seeing a printer playing a song by Mozart? This Dot Matrix printer can do just that and more.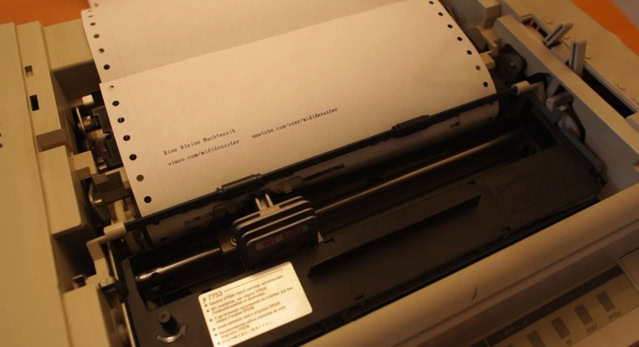 Just when you thought you've seen and heard it all, along comes a printer that's capable of playing highly intricate classical music, such as Mozart. Yes, I said that correctly – a freaking printer that can play Mozart.
The printer you're seeing in this video is a Dot Matrix Printer – something you'd expect to see from the 80's. It works essentially like a typewriter, in which everything is printed by impact against an ink-soaked ribbon. However, this one seems to be modified with some sort of MIDI device.
The video comes from a YouTube channel Midi Desaster. They've rigged their printer to play other notable classics such as the theme from Forrest Gump, Green Day, Eye of the Tiger, the theme from Duke Nukem, and countless others. Talk about having too much time on your hands.
If you have some time to kill, check out the rest of the videos from Midi Desaster. In the meantime, this musician has some practicing to do.
Follow us on Flipboard, Google News, or Apple News