Tim Cook changed his display name on Twitter in a glorious subtweet
This is a subhead of a subtweet.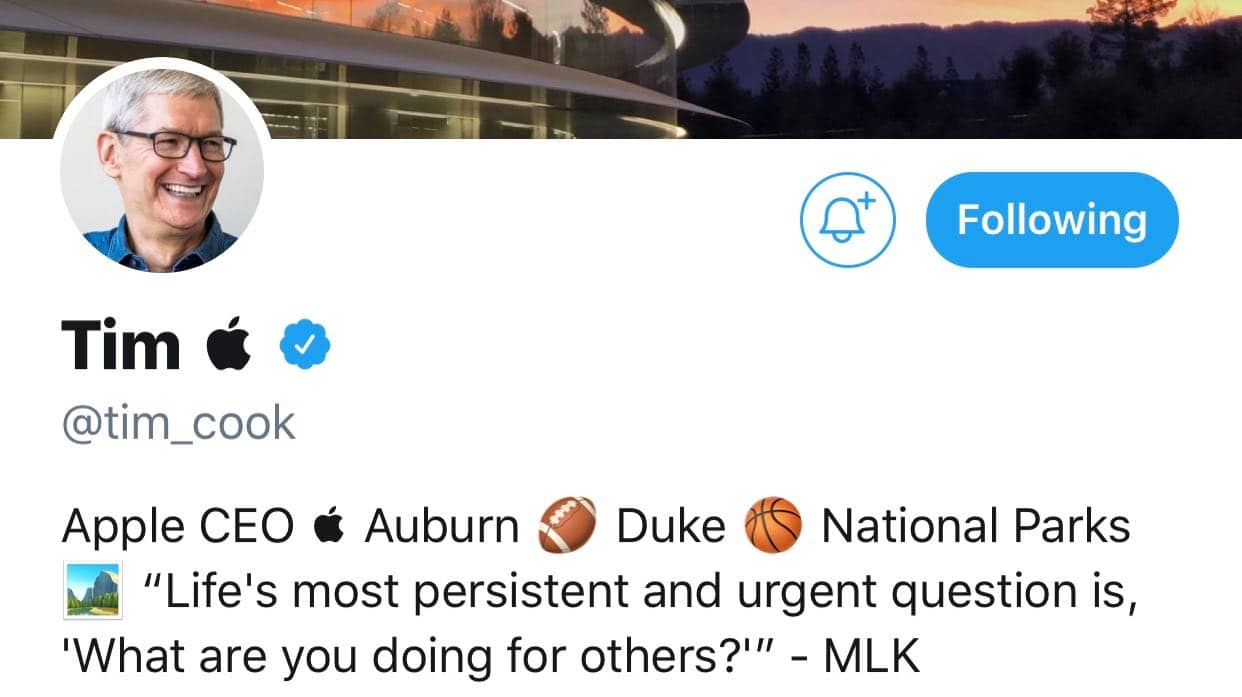 Ah, Twitter. When it's bad it's really bad, when it's good it's golden. It's perhaps a fitting analog for life itself, with throwaway comments alongside intellectual conversations containing hundreds of tweets.
It's also a place where news spreads like wildfire, like during yesterday's (usually boring) American Workforce Policy Advisory Board meeting. The President, perhaps in a slip of the tongue, called Apple CEO, Tim Cook, "Tim Apple."
This misnomer quickly went viral, turning into a monumental Twitter Moment. Today, Cook decided to join in, changing his display name to "Tim plus the Apple emoji".
At least, if you have a Mac or iOS device, that's what it appears as. Anyone else viewing Cook's profile page is greeted with "Tim ," as the Apple emoji isn't in the Unicode character set. That's a pretty specific subtweet since most device users won't have a clue what the non-defined box should be.
The American Workforce Policy Advisory Board was created to make recommendations on national policy to "develop and implement a strategy to revamp the American workforce to better meet the challenges of the 21st century." It's good to see that policymakers still have a sense of humor.
And yes, President Trump does know Tim's last name, he'd previously used it not 20 minutes earlier.
Who do you prefer – Tim Cook or Tim Apple? Who would win in a fight? Let us know down below in the comments or carry the discussion over to our Twitter or Facebook.
Editors' Recommendations:
Follow us on Flipboard, Google News, or Apple News