The Nintendo Switch enters the world of VR with a new Labo kit
It's a Virtual Box.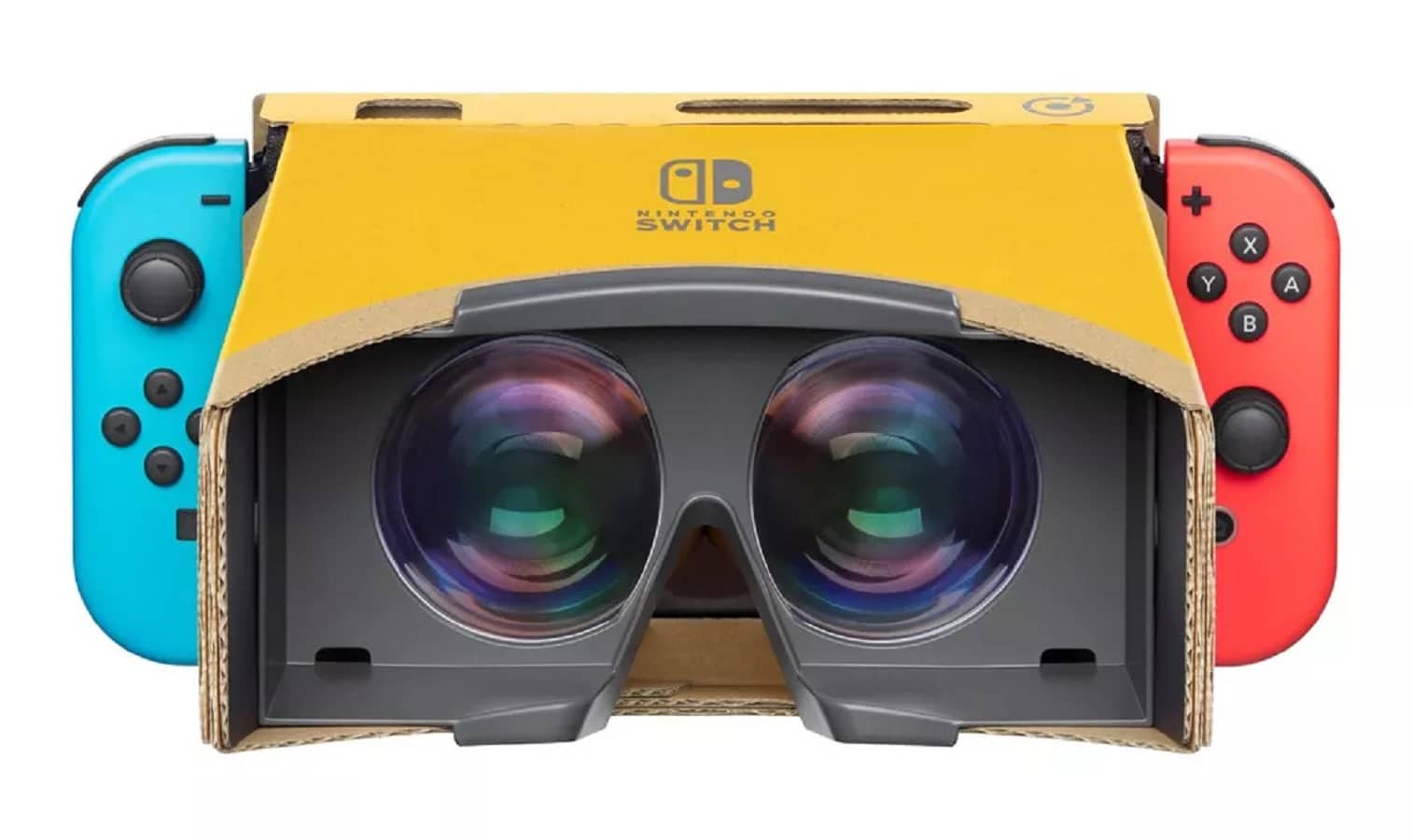 Who knew that cardboard, the fort-building material of our youth would also turn into cash money for Nintendo? The cardboard DIY Labo kits that use all the weird sensors built into the Nintendo Switch console prove that Nintendo isn't one to recycle ideas for continuing revenue. The latest kit is Labo VR, or should I say kits, as there's a base kit ($40), two expansions ($20 each), and a full package with everything ($80).
It'll be interesting to see how the Switch fares being used for VR, much in the same way as Google Daydream or Samsung's Gear VR uses your smartphone. Nintendo claims that by doing away with the usual VR head straps so the player has to hold the devices to their face, it makes for a more social experience.
I'm unconvinced, but then again I can remember pretending to look through scopes as a kid so perhaps there's some truth here.
Experience a new dimension with the latest #NintendoLabo kit! With more games & creations than any previous kit, Nintendo Labo Toy-Con 04: VR Kit is a unique first VR experience kids & families can build themselves! Arriving 4/12, only on #NintendoSwitch.https://t.co/PCxm9sZSed pic.twitter.com/B21Fa2FLCQ

— Nintendo of America (@NintendoAmerica) March 7, 2019
It'll be interesting to see how the 720p screen on the Switch fares with VR, as most VR headsets have vastly higher resolutions at faster refresh rates than the Switch's 60fps. Maybe the hands-on experience with holding the different cardboard devices will distract from this.
When will it be available?
Available from April 12, the Nintendo Labo: VR Kit will launch with two main configurations, a complete kit with all the Toy-Con projects and a smaller kit that has the base two projects to get started.
The complete kit will be $79.99 and includes the Nintendo Switch software and all the materials needed to build the six Toy-Con projects: The VR Goggles, Toy-Con Blaster, Toy-Con Camera, Toy-Con Bird, Toy-Con Elephant, and Toy-Con Wind Pedal, as well as a Screen Holder and Safety Cap.
The $39.99 Starter kit comes with the software, Screen Holder and Safety Cap, as well as all the parts needed to build the VR Goggles and Toy-Con Blaster.
Expansion kits then cost $19.99, if you want to expand the Starter kit:
Nintendo Labo: VR Kit – Expansion Set 1**: Available at a suggested retail price of $19.99, Expansion Set 1 includes the Toy-Con Elephant and Toy-Con Camera.
Nintendo Labo: VR Kit – Expansion Set 2**: Available at a suggested retail price of $19.99, Expansion Set 2 includes the Toy-Con Wind Pedal and Toy-Con Bird.
What do you think? Interested in the VR kit from Nintendo? Let us know down below in the comments or carry the discussion over to our Twitter or Facebook.
Editors' Recommendations:
Follow us on Flipboard, Google News, or Apple News