Tricks and tech tips for nervous flyers ready to embark on a flight
Flying can be stressful, luckily these tech tips will make it a whole lot easier.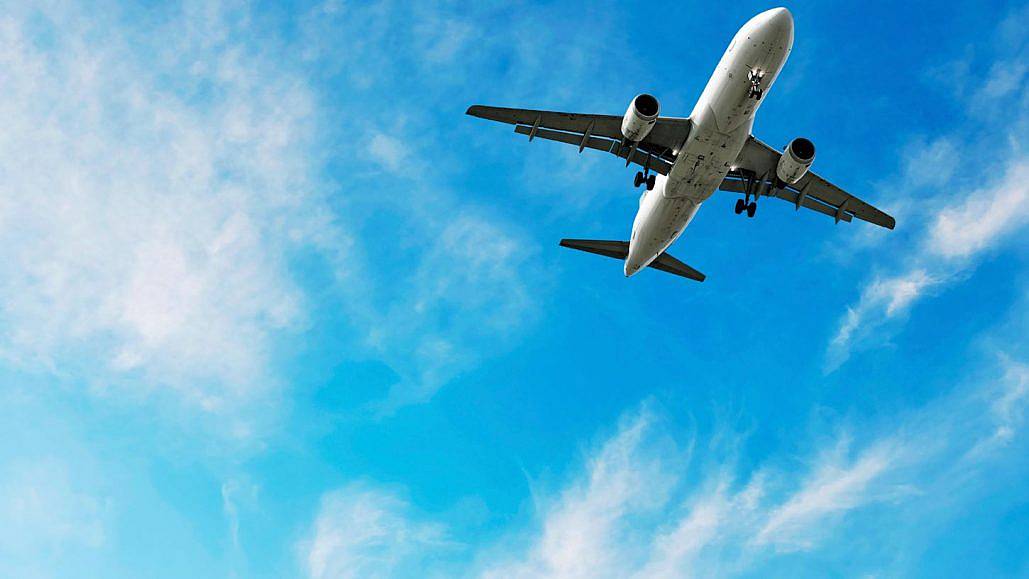 Flying can be stressful, luckily these tech tips will make it a whole lot easier.
---
Airplanes are one of the most impressive feats of human innovation. They allow us to travel to places far and wide, where we conduct business, visit with family, or finally get that much-deserved vacation. But as many great things as there are about airplanes, the truth is that air travel can be nerve-wracking, nausea-inducing and downright stressful. In fact, it's estimated that 6.5% of Americans have a fear of flying, and countless others find the experience less than enthusing.
Luckily though, if you don't need to keep your feet planted on the ground and flying isn't your favorite, check out some of our useful tech tips for the nervous flyers out there:
Just Breathe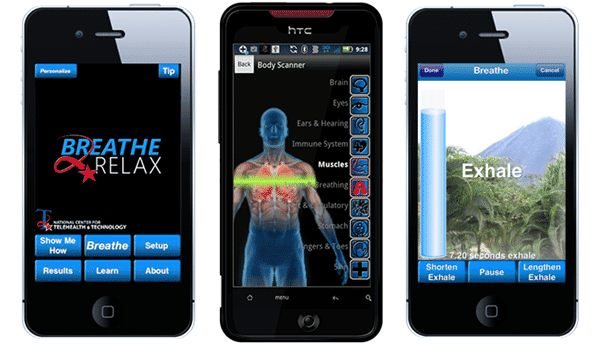 We all know that conscious breathing can go a long way toward calming a person down, but when you're 35,000 feet in the air and on the verge of a panic attack, it can be difficult to keep that in mind. Luckily, there are apps that can help. The Breathe2Relax app is a portable stress management tool that provides diaphragmatic breathing exercises to help users de-stress. And the Paced Breathing app gives you visual, audio and vibration cues to regulate your breathing and calm your mind.
Silence is Golden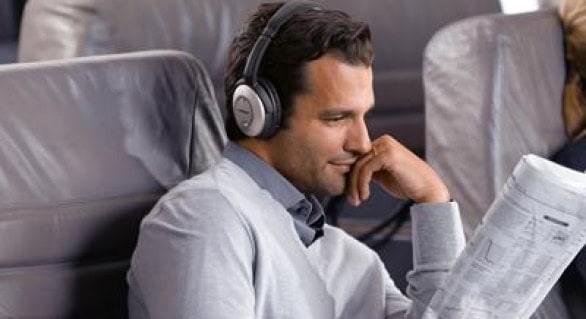 Sometimes the most stressful situations on an airplane are caused by other people. For example, a crying baby or a couple arguing. The best thing to do is drown them out. Noise cancelling headphones can block out more than 99% of external noise, so you can maintain peace and quiet throughout the entire flight. Manufacturers like Sony carry a wide range to suit your lifestyle. Whether you want to listen to your favorite music, or get lost in the on-flight movie, you won't have to worry about any interruptions.
Be Futuristic
While noise cancelling headphones can help you escape the sounds of an airplane, VR headsets can help you escape the setting altogether. It may sound crazy, but virtual reality devices are here to stay. In fact, it's estimated that 500 million virtual reality headsets will be sold by 2025. With many VR headsets available under $150, it's an investment worth making for those flyers who would rather be anywhere than on an airplane.
Stay Entertained
If you're a nervous flyer, it's best to keep occupied throughout the entire flight so that your mind doesn't drift. Make sure to fully charge all of your electronics ahead of your flight. And for those items with batteries that drain faster than the kitchen sink, be sure to bring along an external battery charger, like the Mophie Powerstation, which can be used for up to 3 full chargers on standard phones and tablets.
Keep Track of Your Things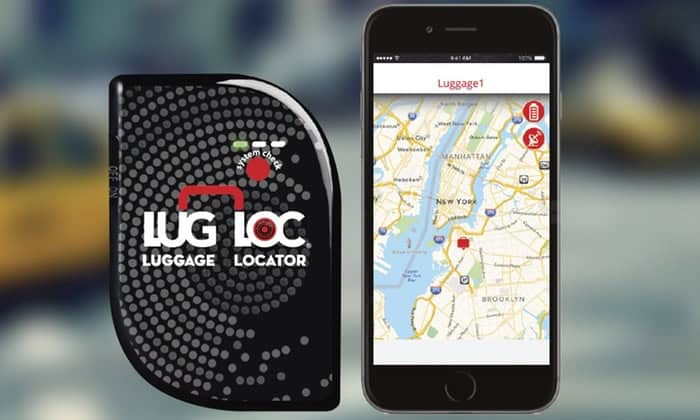 One of the biggest worries many travelers have is that their luggage won't make it to their same destination. And there's nothing worse than being stuck in the same T-shirt for days while the airline tracks down your belongings. LugLoc is one of the first luggage locators that allow you to track your luggage worldwide. Simply insert the chip into your luggage, and download the LugLoc app on your phone. This comes in handy particularly for flyers that have multiple connections.
Sometimes Comfort is King
It's amazing what a bit more legroom or a blanket can do to help you feel more comfortable and less nervous. Sites like SeatGuru allow you to search for flights not only by price, but by amenities as well. While upgrading to business class isn't an option for everyone, SeatGuru can help you see where you'll get the most bang for your buck, in every section of the plane.
Having a fear of flying shouldn't hold you back from travel. There are many different things you can do to stay calm and make your trip a more enjoyable experience. Have you tried other tactics that work? Let us know in the comments!
Follow us on Flipboard, Google News, or Apple News