I threw a Toast wrap on my Samsung Galaxy S9+ and everyone keeps complimenting it
Toast is a slick phone and laptop wrap that uses real wood.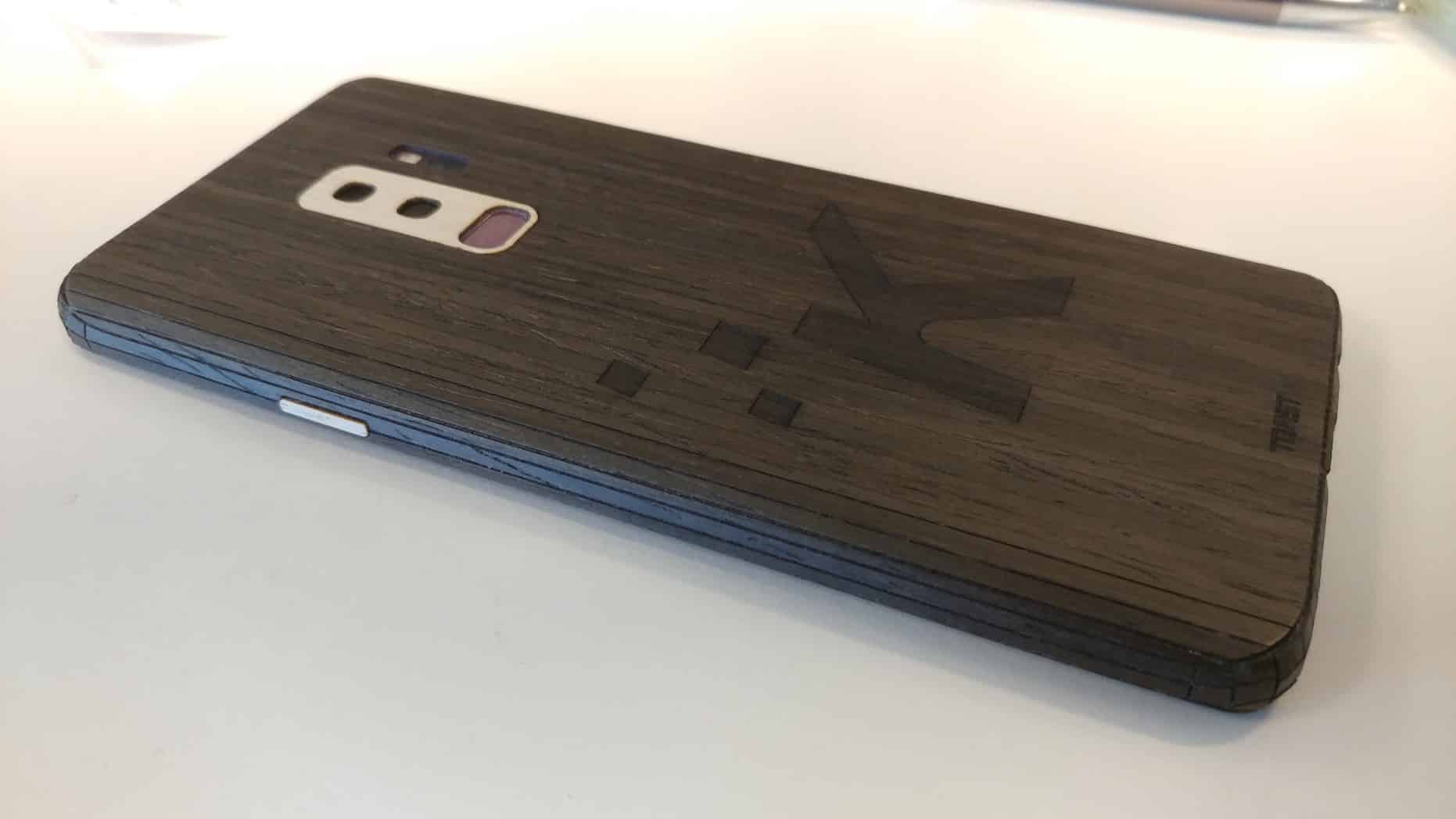 The Good
Relatively easy to apply
Looks great
Real wood
When the Samsung Galaxy S9+ came out, I happened to get the first model available to me. That means that I am a 6'1″ dude walking around with a lilac purple Samsung Galaxy S9+. And because stupid public perceptions are a thing, many think I am always using my wife's phone. I don't mind the pink phone, and I am totally comfortable with it, but you can only stomach so many Publix cashiers saying "Oh, a pink phone, huh," before you just start fake laughing at them like they just cracked the best joke in the world.
Fortunately, for my sanity, there's Toast. They are a company that makes real wood adhesive wraps for a majority of the electronics people use these days. You can get one for your PlayStation 4, Xbox One, MacBook, L̶e̶l̶o̶ ̶p̶e̶r̶s̶o̶n̶a̶l̶ ̶m̶a̶s̶s̶a̶g̶e̶r̶, various tablets, and of course, phones. At initial thought, the wood grain may make you think of a 1980's era station wagon, but this phone wrap ended up being quite impressive.
Toast reached out to us about a totally different phone wrap and we convinced them to let us take a wrap for a test spin for my S9+. They had no issues hooking us up and even let us take advantage of a few of the more premium features, like the inset designs. It is pretty easy to navigate their site and pick what colors and designs you like, it took me about five minutes overall to do the deed. I also opted to get the front part of the phone wrapped, giving my screen a little extra protection since screen protectors suck for this phone.
When the wrap arrived, it was packaged for safe shipping and included a link to a YouTube video to help me in applying it to my device. I'm going to shoot straight with you, I didn't really watch it because I'm a man's man and directions are for people like J. Besides, there was a really decent walkthrough of how to apply everything on paper too, and I used that instead.
I had to apply the cover to the camera before adding the full back of the phone, which was emblazoned with the KnowTechie logo because I'm a team player. Once that was stuck onto my device, I had to roll the sides firmly on a table to make sure the pre-cut wood bent to the curves of my device. After that, I applied the buttons and finally the front of the phone. All in all, it was about 30 minutes of work.
After applying the wrap, the first thing I did was foolishly try to put my phone back in the case I had for it. Turns out that while it is really thin, the Toast wrap adds just enough bulk that my case wouldn't fit. I threw caution to the wind and decided I would go without because I wanted to show off the nice phone design instead. It's been a few months and I haven't destroyed my device, so there's that.
There are some takeaways to be had with the Toast wrap that I feel you need to know. For starters, the wood really helps when you have wet hands. I have two kids and wash my hands all the time, so picking up my slick device and flinging it five feet away isn't unheard of. The wood soaked up a lot of the moisture and added a fair amount of grip. The front part of the wrap is neat, however, it may be due to design or an issue on my part, but there's just enough pink from the phone that shows through the gap between the front and back that I notice when looking closely.
It's not a deal breaker. There's one more issue that really kinda irks me and that is on a few places on the front of the wrap, the wood is very thin. Unfortunately, the wood broke under my notification light and I find it pretty noticeable. Lint and hair have a habit of getting stuck in the lip, but a quick wipe down fixes this.
Now, when I am at Publix, or honestly just about anywhere else, I get the usual "hey, man, that's a really cool case," and I have to tell them thanks. I really should also tell them it isn't a case and it is a Toast wrap, but I try to keep it short because, let's be real, who actually likes talking to strangers. If you are looking to breathe a little extra life into your devices, I recommend giving Toast a try, unless you really want to use a case of course.
You can check out what Toast offers on their website. Prices range from $30 for phone wraps to $60 for laptops and other tech accessories.
A sample unit was provided for the purpose of this review.
For more reviews, check out:
The Good
Relatively easy to apply
Looks great
Real wood
Follow us on Flipboard, Google News, or Apple News