Review: The 1MORE USA Spearhead VR gaming headset
The Spearhead VR of the best headsets I've ever used.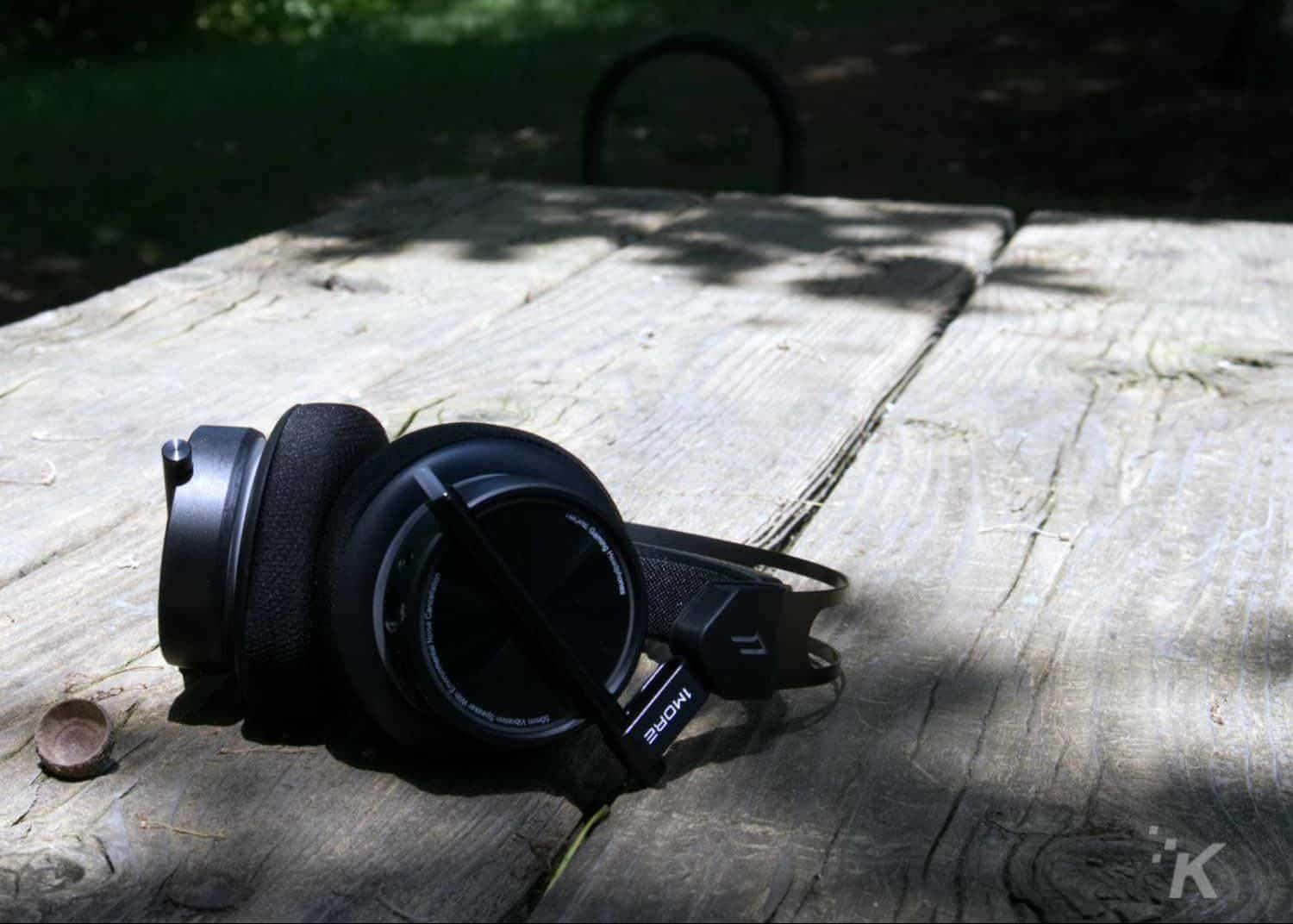 The Good
Comfortable and lightweight
Clear mic
Good surround for gaming
RGB is tasteful
The Bad
USB cable is a little short
We've looked at a couple of headsets from 1MORE USA recently, and were impressed by both the sound and the build quality. Now, it's time to look at their gaming-focused Spearhead VR gaming headphones which come with some innovative features.
They're lightweight, durable, and have 7.1-channel sound over their USB-connection using the companion Spearhead driver package. There's also RGB, dual-microphone Environmental Noise Cancelling (ENC) to compliment the inbuilt microphone for communications, and 50mm 'maglev' graphene drivers.  The headset can also be used with an optional 3.5mm cable on your mobile devices, but don't expect surround-sound or RGB when you do that.
This is the lower-tier of the two Spearhead VR headsets, with the top-end one also having Waves NX head-tracking for positional audio. We'll be looking at that one soon enough, so let's continue with today's model.
Design
The Spearhead VR features a floating-headband design, with a stainless-steel top band for strength and structure, and a spring-loaded, padded headband that sits on your head. The hinges are all metal, something that's often made with plastic on competing headsets and they add a huge amount of structure. Twisting the headset showed no signs of damaging it, so it should survive the usual accidental drops that all gaming headsets get with ease.
Moving on to the earcups, there's perforated woven fabric over the memory foam padding, so your ears don't get warm while gaming. I appreciate this, but as my ears are quite large, the memory foam compresses slightly too much for my tastes and my ears press against the metal drivers. The left earcup has a dual-use roller for both volume, and if pressed, bass response, a mute switch, the ports for USB and 3.5mm connects; as well as a retractable 'saber' that is also LED-lit. The saber is supposed to represent the mic I think, but the actual mic hole seems to be on the right earcup.
There are also two metal mesh areas, one on each hinge, which holds the ENC microphones. There's RGB circling the earcups, small logos on the bottom of the band, and the mentioned saber. This is fully-controllable from the software, and any color you want is possible. Some look better than others, but that's a limitation of the RGB LEDs, not specifically this headset.
The headset is light, and you barely realize it's on after a while. It's only 32Ω impedance so most onboard soundcards or devices with 3.5mm jacks should drive them with ease. The only minor point I could make about the design is that the included 1.3m USB cable feels a little short for most desktop use, I'd like to see this being 2m, but it might be due to an engineering consideration.
The earcups are partly plastic, and while they're comfortable and have enough articulation to conform to your head, they do creak and make other noises when you move. Not a huge amount, but if you're the type of person that's irritated by external noise easily, it will be noticeable to you. There's also some microphonics from the USB cable when it hits a surface; maybe a mesh-covered cable could alleviate this in the future.
Software
The companion app runs all the time, similar to control packages from the competition. This lets you control volume, balance, and a host of options to do with the Xear surround options and other controls. With all of the software enhancements turned on I only needed a volume setting of 14-percent in Windows for most use cases, so maybe this could be tweaked on the driver level, so a 50-percent level is 'normal' for ease of use. Anything over the mid-20s was just too loud to use.
I like the customizability here, with almost every setting having extra features to get the audio just how you want it.
Performance (gaming)
With all the Xear surround settings on, gaming is beautiful. Playing Destiny 2, all the minor sound effects are just as clear as the rousing music, the dialogue is tweaked to stand slightly higher in presentation, and there's a pleasing bass note from weapon noises, especially with the bass response turned up. I normally use a Sennheiser Game One set for my gaming, and this eclipses it in both sound and comfort.
The mic is also clear and scores max points from us for not needing the extra dB boost that most of the headsets I've tested needed. The noise canceling worked great, and is worth keeping switched on.
One thing to take note of, because the graphene bass driver is technically 'floating,' there's a small change in the sound when you move your head. It's an interesting feeling, and it also adds a slight positional effect to the sound created.
Performance (media)
Movie watching is also great, the Spearhead VR and the Xear Surround in Movie mode working in concert to add a sense of space, beautiful bass with explosions and crystal-clear dialogue.
With 1MORE's musical pedigree, you'd expect these to be just as good with music as with other media. They don't disappoint, although they do sound better with EQ turned on, and most of the surround options turned off. I feel the driver package is tuned more for gaming, as that's the primary use case, but it's nice to hear clear music when a lot of gaming headsets sound muddy and over-bassy.
Conclusion for the Spearhead VR headset
1MORE has almost created one of the best gaming-centric headsets I've used, and they did it on their first try. It's comfortable, sounds great even without the surround tweaks turned on, and the mic is better than the competition at this price-point. At the current low price of $99, they're a steal. They've got gamer-aesthetics without being ostentatious, and they're comfortable for long periods of time.
A sample unit was provided for the purpose of this review.
The Good
Comfortable and lightweight
Clear mic
Good surround for gaming
RGB is tasteful
The Bad
USB cable is a little short
Follow us on Flipboard, Google News, or Apple News