Eagle-eyed Rockband fans caught Harmonix staff posting reviews for Rock Band 4
Harmonix staff posted reviews on Amazon for Rock Band 4. Uh oh…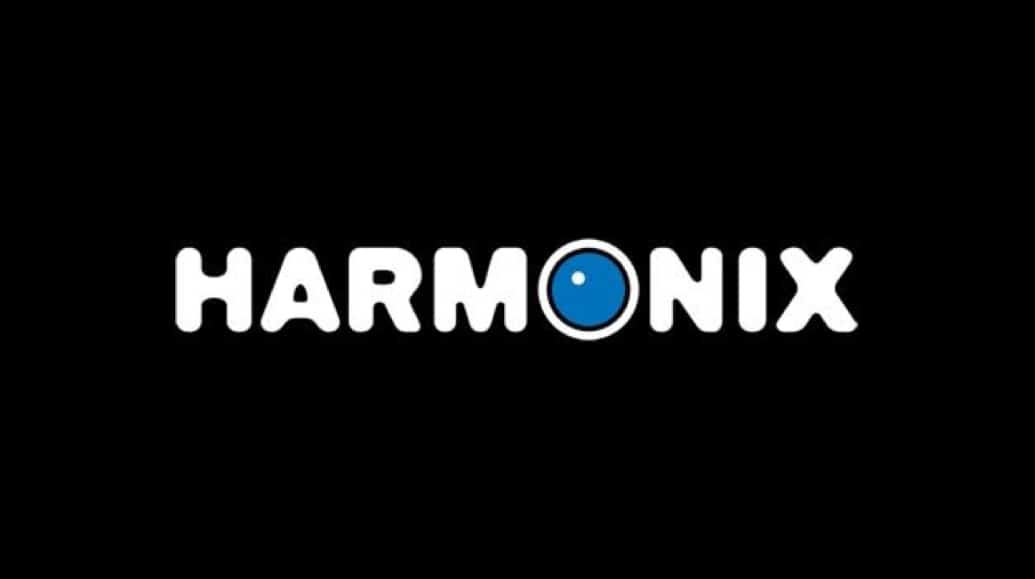 An interesting development seems to have occurred on Amazon's listing for Rock Band 4. Some eagle-eyed Reddit users (/u/Camera9 and /u/Documental38) posted a concerning list of Amazon reviews for Rock Band 4 that show that employees had posted 5-star reviews of their title. Many of the accounts that posted reviews haven't posted many before, if any, so it is possible that something else is going on.
So we reached out to Harmonix and a spokesperson got back to us with this statement:
"Harmonix has clarified its internal policy about posting reviews of our own products on retail sites, and we've asked that existing reviews be edited to identify Harmonix employees or be removed entirely. While we believe the reviews posted by a few employees were sincere and without ill intentions, as a studio we don't believe these are appropriate actions. We appreciate the feedback from the community, and take our relationship with our fans seriously."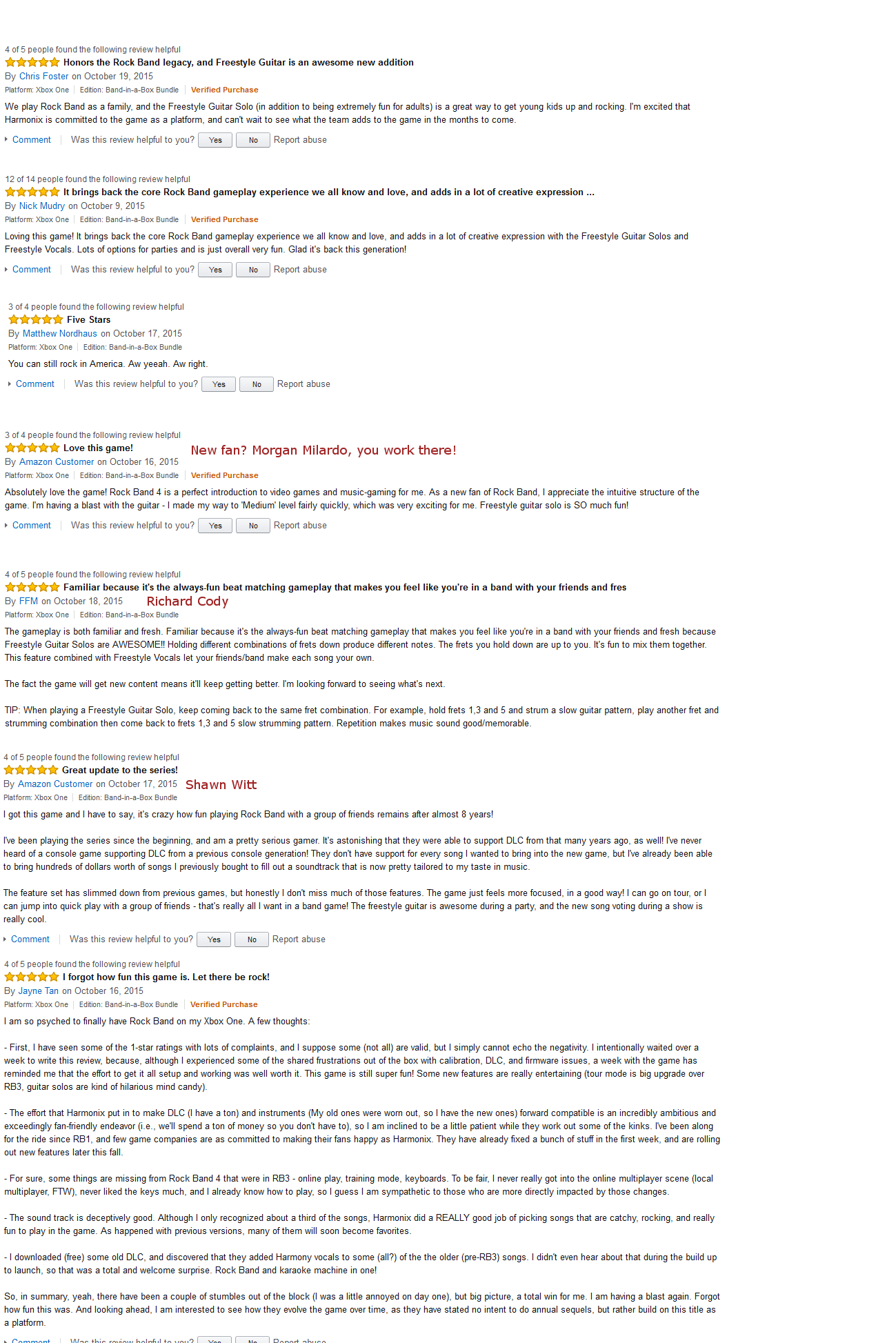 The list of reviewers named on the Rock Band 4 5-star list are Nick Mudry, Chris Foster, Matthew Nordhaus and more. These are all established Harmonix members, and even while the argument can be said that other studios may have done the same thing or currently do this, it still doesn't make it right. I went through and searched the info up on these reviews to verify that they do indeed exist. As the image also shows, a few of the product reviews are intentionally misleading as well. Comments that say things like "as a new fan" or commenting on how missing features weren't needed is a little too shady for my taste.
It's nice that they want to support their title. To do it in this way, though, just isn't going about it in the right way.
---
UPDATE: It sounds like a few of the staff may have gotten a little excited about their game, which is something that is a bit understandable. Harmonix stepping in and telling them to either clarify that they are employees or remove their reviews entirely shows an ethical side that we don't see often in the industry. While the reviews were basically a mistake to be posted, Harmonix is taking the right steps to make right by their fans.
Follow us on Flipboard, Google News, or Apple News