USB4 will have transfer speeds of 40 Gbps and native support for Thunderbolt 3
Yes, Intel's promise to make Thunderbolt 3 royalty-free is coming true.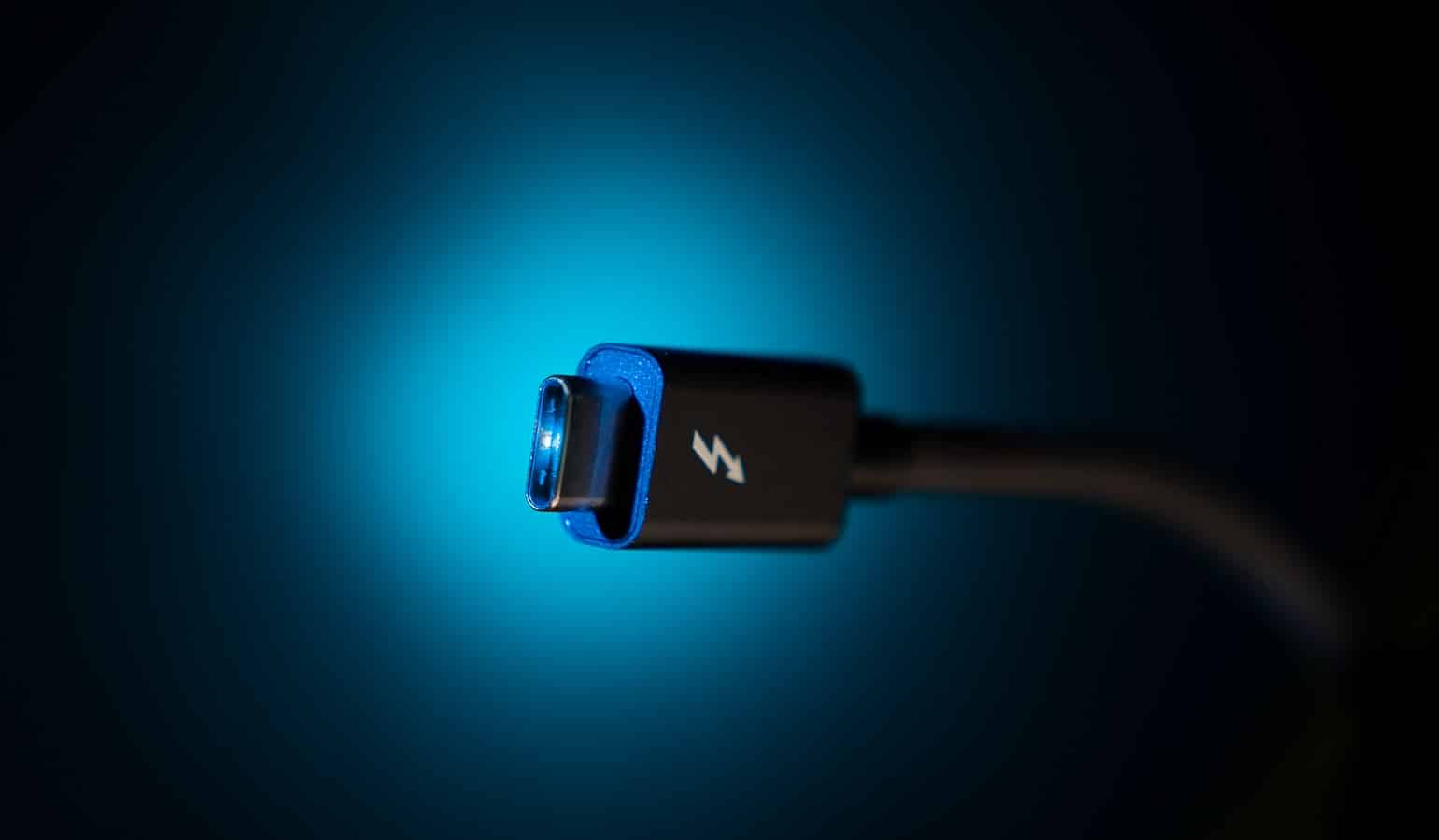 If you've read anything about USB specifications recently, you might have noticed that USB 3.2 has replaced USB 3.1, upping the max data rate to 20 Gbit/s, instead of the 5 Gbit/s from USB 3.1 Gen 1. If all of that sounds like a jumbled pile of random numbers, you're not alone – just know that USB 3.2 will use the same cables you already use, but transfer data faster.
Devices compatible with USB 3.2 haven't even hit the market yet, but the USB Implementers Forum (USB-IF) is already working on its replacement. USB4 will improve that maximum speed even more, to 40 Gbit/s, and include Thunderbolt 3, which enables various other connectivity than data transfer through one cable.
Way back in 2017, Intel announced that it would release the Thunderbolt 3 specification as a non-exclusive, royalty-free license to third-party manufacturers. It appears that somewhere along the way, it was decided that it would be better to include it with the next USB specification.
That means that any device built with USB4 ports will potentially support the whole gamut of connectivity that Thunderbolt 3 enables, from networking to external displays to external GPU boxes and more.
The "U" in USB stands for Universal, so the inclusion of the extra connectivity that Thunderbolt 3 brings takes the standard one step closer to a true universal connector. It will also likely drive more manufacturers to create Thunderbolt 3 compatible devices, even with Intel's marketing push there are only 463 devices on the market currently certified for the standard.
While devices with USB4 probably won't be out for a while, Intel's Ice Lake CPUs will be out later this year and will have both Thunderbolt 3 and USB 3.1 Gen 2 controllers on-chip. That means motherboard manufacturers won't have to decide if they will include a Thunderbolt 3 chip, as it will already be enabled by the CPU. With a very small number of desktop motherboards or laptops actually having Thunderbolt 3 already, hopefully, this should mean system builders would treat it as a universal connector.
What do you think? Excited for USB4? Let us know down below in the comments or carry the discussion over to our Twitter or Facebook.
Editors' Recommendations:
Follow us on Flipboard, Google News, or Apple News