Watch this woman completely lose her shit while playing this VR game
This is what happens when you strap a pair of VR goggles and play a horror game. Complete insanity.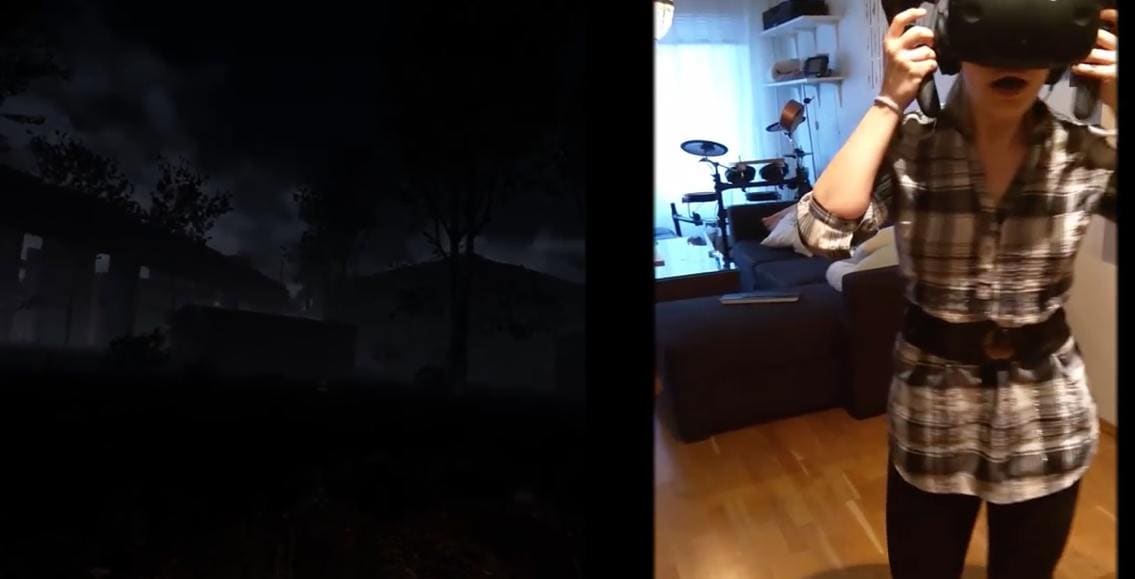 If there was ever a zombie apocalypse, this is the last girl I would want on my side.
---
Virtual reality is all the craze now. Seriously, you can't go anywhere without hearing the words VR – it's like our modern equivalent of the TV.
One of the coolest things to come out of VR is the games that are currently being developed. There's a whole mess of them. But one of my favorites are the games that put you right in the middle of the shit. Such as this one called The Brookhaven Experiment.
Here's how The Verge breaks it down:
In Brookhaven, your anonymous protagonist stands in a makeshift urban campsite strewn with duffel bags, duct tape, and other detritus. In one hand is a flashlight with limited batteries, in the other a pistol with limited ammo. Slowly, sinister shapes approach from all directions: shambling pink humanoids, thick-skinned giants, a building-sized behemoth seen in the distance. Unable to move from your small patch of open grass, all you can do is try to ration ammo and survive the night.
So what happens when an unsuspecting person straps on a pair of VR goggles and virtually heads off into the woods to fight off brain sucking zombies? A lot of screaming and hyperventilating, apparently.
Although the sounds of panicked screams shrilled through the air, she connected on most of her shots. Well done.
Follow us on Flipboard, Google News, or Apple News