What every second looks like in color around the world
Have you ever wondered what every second in color looks like? Alright, I haven't either, but since you're here, check this out!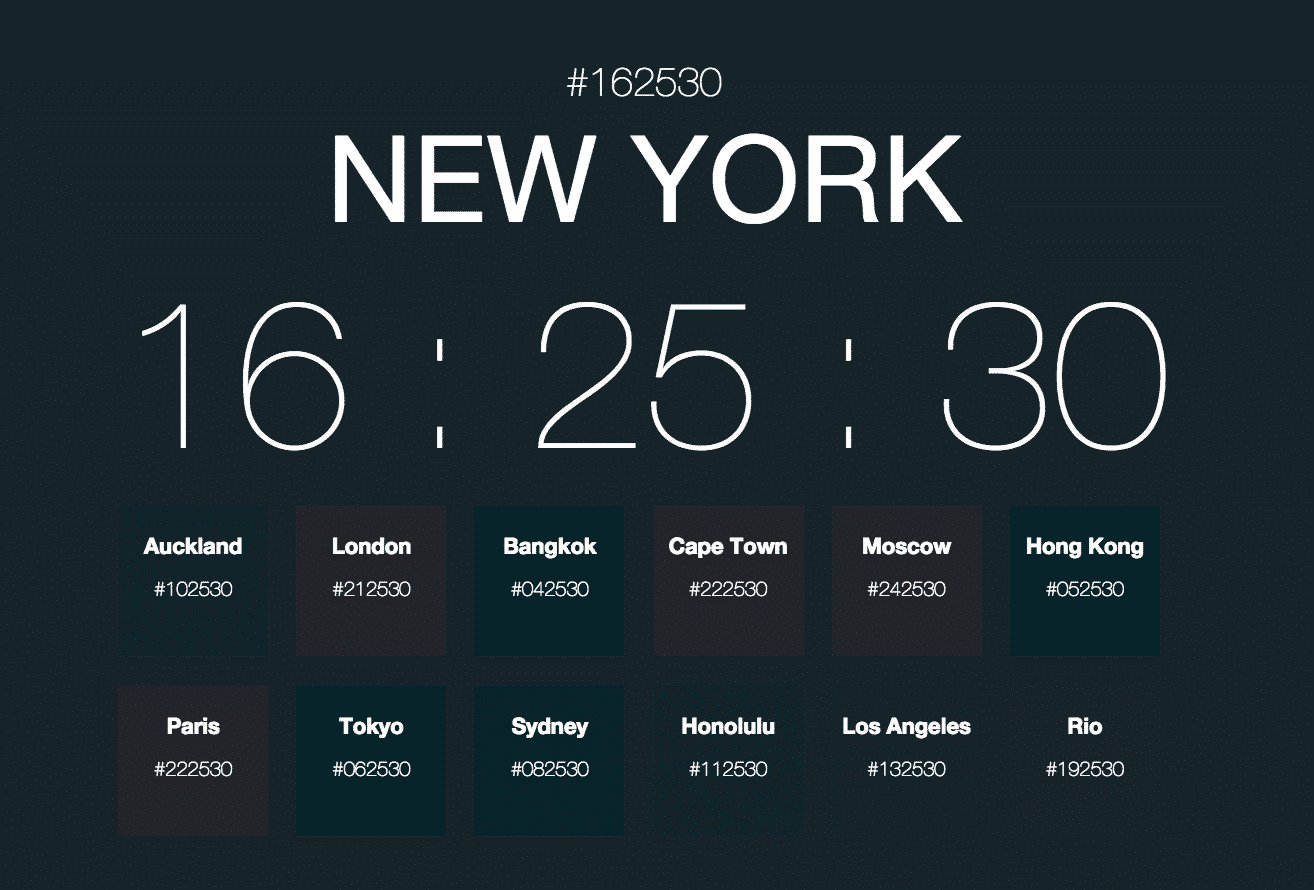 Who doesn't love colors? Well I guess if you're color blind then you're probably not a fan, but for all the people who can tell the difference between blue and black, I have just the thing for you.
WorldColorClock.com is an amusing online clock that converts time into the appropriate six-character color hex code. In a span of one day, the clock will spit out 16,777,216 colors. Yea, it's a lot.
Gizmodo recently featured something similar sometime before Christmas that essentially served the same purpose. The only difference was that the clock was set to one timezone. The guys over at WorldColorClock.com took it one step further by adding all the major cities across the globe. Some of the cities that are included are Paris, Tokyo, New York City, and Bangkok.
What other purpose does this offer other than time and color? There isn't. But if you're someone like me who appreciates colors and hex-codes (how do you think I got that snazzy purple over the site), then this is the site for you.
Follow us on Flipboard, Google News, or Apple News