What is enterprise risk management & and its importance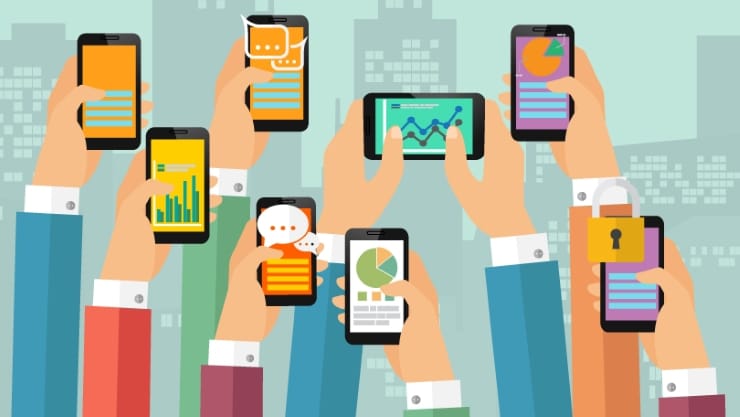 When you talk about enterprise risk management, it is easy to lose focus. This is because even though your business needs a reliable system to mitigate risks, you have to look for one that offers specific and innovative solutions. Here is a look at ERM and its importance to your business.
Understanding ERM
This is a framework through which a business handles unforeseen occurrences and their associated risks. According to a report by the Committee of Sponsoring Organizations of Treadway Commission (COSO), you have a management responsibility of coming up with strategies to minimize business threats. In doing so, you should be keen to identify threats that enhance business expansion. This should focus on operational, strategic, compliance, and reporting management.
COSO ERM Framework's Goals
It is important to analyze your business risks and align them with your operations. This is a sure way to improve risk response decisions while minimizing their impact. For instance, when you analyze risks properly, there will be fewer losses and surprises. In addition, there are risks that run across various platforms and enterprises. You can only mitigate such threats if you take up opportunities that enhance capital deployment. Therefore, as a manager, you should consider available resources and align them with strategic objectives. The result is that it will be easy to report to clients and handle their compliance risks. You also need to consider alternative options.
What is your organization's risk tolerance? You should already know that when you are aware of your risk tolerance, responding to threats will not be a difficult task. You can share, reduce, accept, or avoid risks altogether. All these depend on your business model. As part of your ERM, it is good to acknowledge that accepting a risk also increases the chances of losses. A good risk profile should incorporate all options and domino effects, and not just a single risk.
Enterprise Risk Management Components
There are eight components of ERM, and they are interrelated depending on decision-making processes. When creating a program for ERM, take a closer look at your business' landscape, and take a holistic approach.
Objective Setting – Your business needs clear metrics and mission to succeed. To achieve this, you have to come up with goals and objectives before deciding to accept or deny risks.
Risk Assessment – Every ERM is founded on risk assessment. Before carrying out risk management, take a look at the likelihood of their occurrence, and the possible impact.
Risk Response – After identifying the risks that impact your organization, come up with responses that are in line with your business objectives. This should also take into consideration specific actions for managing threats.
Internal Environment – Although external factors can contribute to risks, the main contributor is your internal environment. Therefore, always focus on your employees so that you can create an internal environment that aligns with your risk strategy.
Event Identification – Events can either be risks or opportunities. Start by reviewing events that have an impact on meeting goals and align them with your overarching strategy.
Control Activities – By creating effective policies and procedures to roll out responses, your organization can enhance risk response capabilities.
Information and Communication – To help employees in doing their jobs in line with business objectives and organization culture, you have to collect and share information. The information should flow through all departments to promote good business practices.
Monitoring – It is not easy to adjust to emerging risks if you do not monitor ERM. You can carry out an internal audit or hire external firms. This should also be part of ongoing management activities.
The Role of Auditors in ERM
With COSO ERM framework, an auditor should work in conjunction with the board to oversee the implementation of processes aimed at mitigating threats. Auditors should also be actively involved in the evaluation, reporting, and recommendation processes. The COSO ERM framework has benchmarks that guide auditors in the processes.
The Importance of ERM
There are many ways through which organizations benefit from ERM. Foremost, it makes a business to comply with section 404 of Sarbanes-Oxley Act of 2002. Unlike controls over financial reporting, a generalized ERM program is broad.
Easing the ERM Burden with SaaS
A SaaS platform that provides seed content eases auditing and reporting burdens. This content is also typically aligned with the COSO framework. Therefore, it is a good resource for business whether they are starting the ERM process or strengthening their compliance. With this platform, assessing and analyzing risks in order to align them with business objectives can't get any easier.
Apart from SaaS platforms, you can get business tools that bring vendor management into your risk management processes. They include Payment Card Industry Data Security Standard, aligned questionnaires, and reminders. Because of this, your business can enjoy faster risk documentation and tracking.
Ken Lynch is an enterprise software startup veteran, who has always been fascinated about what drives workers to work and how to make work more engaging. Ken founded Reciprocity to pursue just that. He has propelled Reciprocity's success with this mission-based goal of engaging employees with the governance, risk, and compliance goals of their company in order to create more socially minded corporate citizens. Ken earned his BS in Computer Science and Electrical Engineering from MIT.
Follow us on Flipboard, Google News, or Apple News