Samsung is implementing Google Play Music as the default music player on its devices
Whether you like it or not, Google Play Music is the default music player on all Samsung devices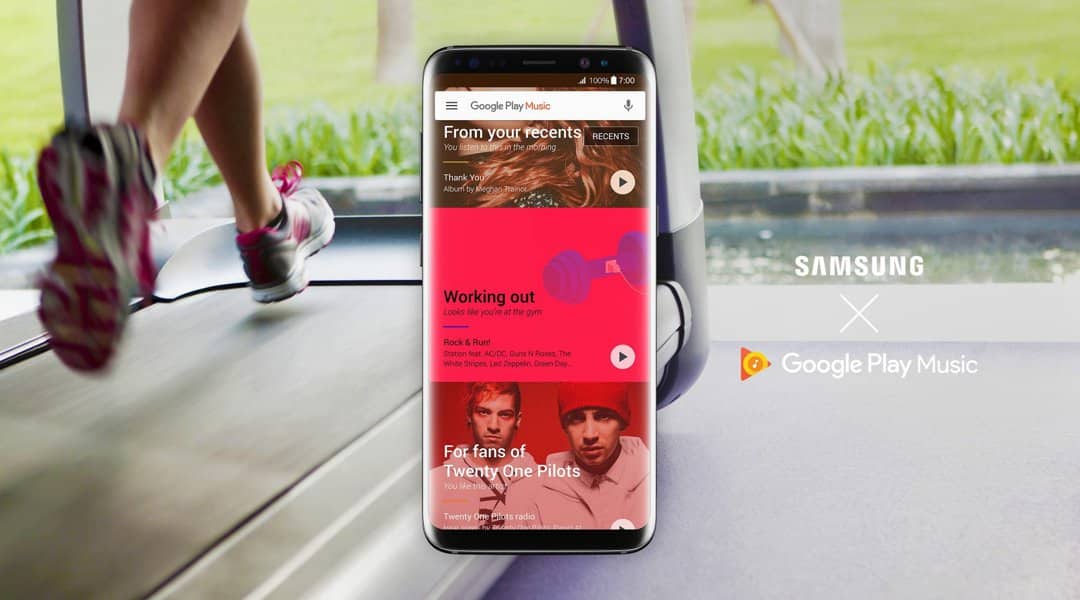 Google Play Music just got the top billing as the default music player on all Samsung devices.
That's right, if you own any Samsung mobile device, start getting familiar with the music streaming service because anytime you want to listen to music, Google Play Music will be the first app suggested to play your tunes.
Google writes in a blog post:
"Starting today with the launch of the Galaxy S8 and the Galaxy S8+, Google Play Music will be the default music player and music service on new Samsung phones and tablets globally. We're also collaborating with Samsung to create special features in Google Play Music just for Samsung customers."
Here's the good part: anyone who purchases a new Samsung phone or tablet get some free extras thrown in from Google. For example, users can now upload and stream up to 100,000 of their own songs to Google Play Music for free. That's generally twice the storage Google Play Music offers to its regular subscribers. New Samsung users will also get a three-month free trial of the service. The most common free-trial is 30-days. 
Now, keep in mind, Samsung users don't have to rely on Google Play Music if they're using some other music streaming services. If you're a Spotify user, you can change the default to that. Anyways, this seems like a good partnership since Samsung's original music streaming service, Milk Music Service, shut down back last August.
Either way, Google Play Music isn't all that bad. However, I still wouldn't want it as my default music player.
► Google
Follow us on Flipboard, Google News, or Apple News