White House confirms John Kelly's permanent email was hacked
Trump doesn't even follow security rules for his phone, should we be surprised someone was hacked?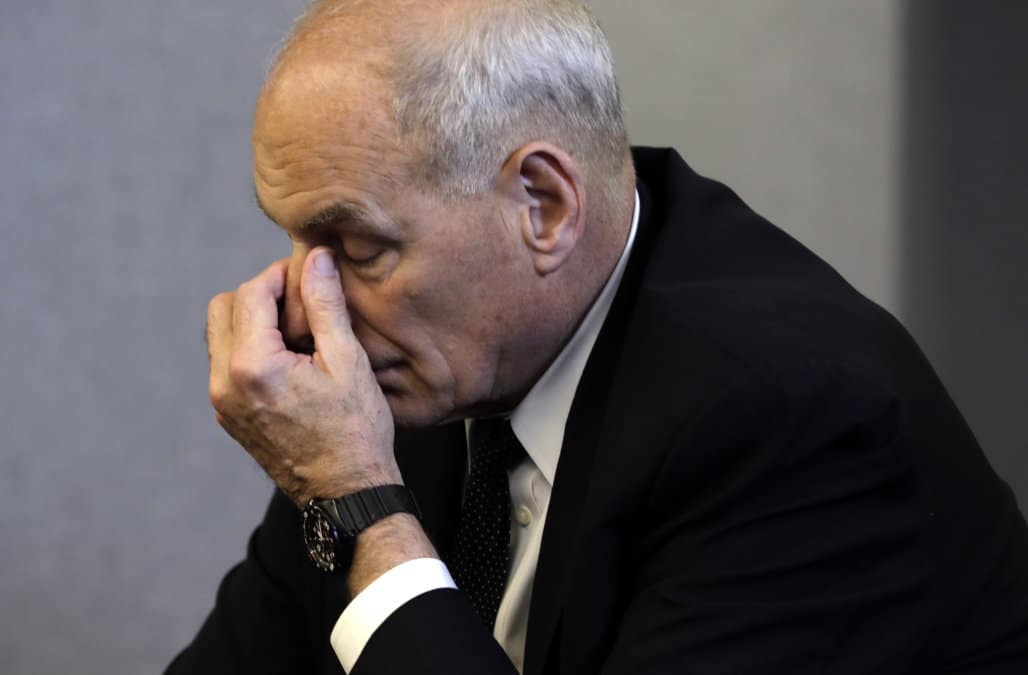 The Trump White House has confirmed that Chief of Staff John F. Kelly's personal email was hacked when he served as Secretary of Homeland Security (DHS) early in the administration. The confirmation came in an email obtained by Buzzfeed via a Freedom of Information Act (FOIA) request.
In the email, Kelly noted, "As we discussed … my folks are nervous about the emails you send and ask that you no longer include them on any postings." Because of the hacks, Kelly said most of his communication was now done via "phone or face-to-face comms."
As you can see, the email was redacted so there's no way to determine the identity of the person to whom Kelly sent the correspondence. According to two DHS sources, the email was sent to another DHS official.
However,
A spokeswoman for the agency disputed that, saying Kelly sent it to a private citizen who was bombarding Kelly and other DHS employees with emails. However, the spokeswoman, who would not allow her name to to be used, declined to provide evidence that the recipient of Kelly's email was a private citizen.
It's not clear whether Kelly used the email account to conduct government business. In January 2017, shortly after President Donald Trump's inauguration, the National Security Administration (NSA) told administration officials to stop using personal cell phones and email accounts since they could be vulnerable to spying from Russia, China, and other adversaries.
Kelly, a retired United States Marine Corps general, served as Homeland Security chief from Jan. 20, 2017 until he became White House chief of staff on July 31, 2017.
See also: It looks like Trump is simply ignoring security rules regarding his Twitter phone, Unpatchable exploit for the Nintendo Switch found by security researchers, and If you use the Ring video doorbell, there's a new security flaw to worry about.
Follow us on Flipboard, Google News, or Apple News