With rumors of a new Guitar Hero, what's the expectation for Rock Band?
When's the last time you heard someone talk about the games Guitar Hero and Rock Band? It looks like they're being resurrected.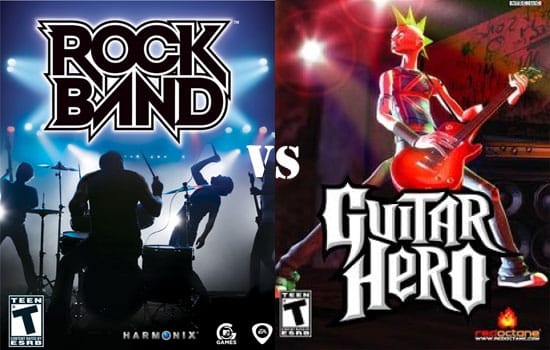 You remember Guitar Hero, the enormously successful franchise that put you in a real life rock band, jamming to your favorite tunes as the lead guitarist. You remember what happened to Guitar Hero, too, don't you? After Activision pushed for more releases, the game became so watered down that the masses eventually lost interest. It's not solely on Activision's head though, as competitor Rock Band also entered the genre and released many of their own titles. As quick as they both entered the market, they also disappeared.
Or so we thought.
Recently reported by Kotaku, multiple sources close to the project have indicated that this June, at E3, Activision will show off the latest Guitar Hero and announce a release date for this year. It's not  a surprise though, considering the release of new consoles Xbox One and Playstation 4, not to mention the recent wave of games from last generation re-releasing on them. Unfortunately for consumers, and fortunately for developers, that means anybody interested in playing the newest installment of Guitar Hero will have to buy new peripherals, as your old guitars will not work on the current systems.
So what does th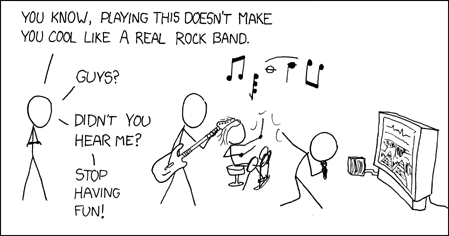 at mean for competitor Rock Band? Considering recent murmurs from developer Harmonix, including new DLC for Rock Band 3 and recent surveys sent to fans of the franchise, it seems that franchise is poised for a reunion tour as well. And like Guitar Hero, we'll be doling out shekels for new hardware that will work with the new Microsoft and Sony hardware. It seems reasonable to assume these rumors are true, which means the only questions that remain is what the games will be called and what titles we'll see. With a monstrous library of songs for each game, would fans be pacified with the songs we already know, or is it a necessity to start anew? Finally can we all agree that Guitar Hero: Reunion Tour and Rock Band: Encore would be great titles?
Follow us on Flipboard, Google News, or Apple News