This wristband zaps you anytime you're lazy
What if there was a wristband that could give you an electric shock anytime you missed the gym, visited Facebook, or missed a bill?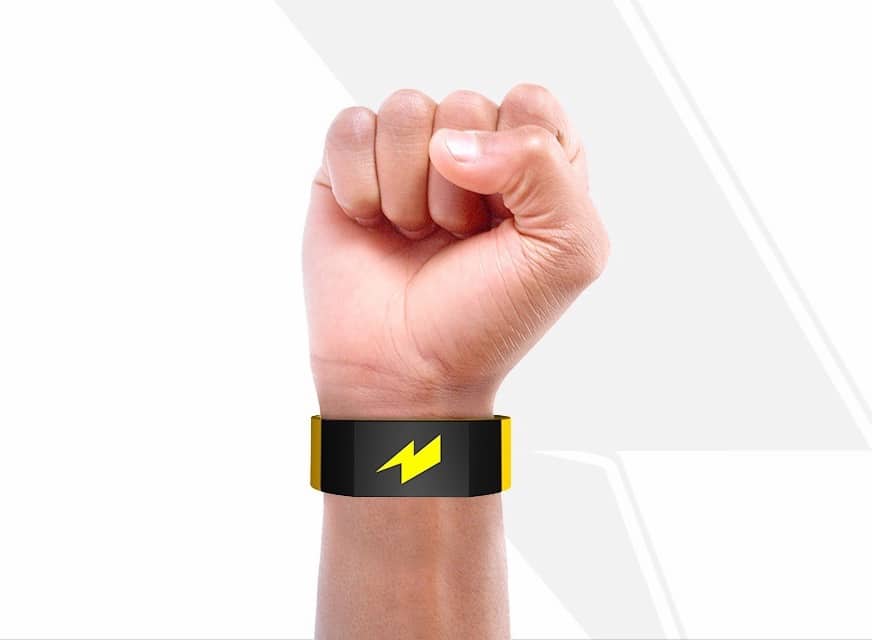 We all need a good kick in the ass every once in a while, and a startup called Pavlok is looking to do that for you, in a sense.
The Pavlok is an electroshock wristband that will help you exercise, wake up on time,  and help prevent you from dilly dallying around the house. "Pavlok's app lets you set up goals like hitting the gym or avoiding social media sites, and then its wristband electrically shocks you when you screw up" notes TechCrunch.
Here's some of Pavlok's cool features reported by TechCrunch: 
The Pavlok alarm will gently wake you with vibrations and noises, but if you try to hit snooze or the accelerometer doesn't detect movement it will shock you.

The exercise option lets you enter the locations of your gym and schedule of when you want to be there by on different days of the week. If your Pavlok wristband doesn't enter the geofence of your gym by the set time, it can shame you by posting about your failure to Facebook, making you pay a penalty fee you've wagered, or shock you. If you consistently follow your routine, you can earn gift cards from Pavlok's partners, or win the penalty fees paid by friends or strangers on the system.

Pavlok's productivity Chrome plug-in lets you select a set of websites you want to avoid, like Facebook or BuzzFeed, and whether you want to be punished on your first visit or if you exceed a time allotment per week.
The intensity of the electric shock can be adjusted from a soothing 17 volts up to a riveting 340 volts. "Pavlok's head of marketing told Techcrunch depending on the voltage, some people can't even feel it, but "some people spill their coffee". He waffled a bit when describing the sensation of the shock, saying "It's nothing that's painful. Well, it may be painful. It's not enjoyable. It's unpleasant. But it's not, like, severe pain."  Sign me up!
Pavlok launched a crowd-funding campaign on Indiegogo Monday pricing the wristband at $99.
Is this something we should expect to see everyone wearing? Might be the case where you might need to see it work on a friend first. Plus, I wouldn't mind seeing some of my friends get zapped for not paying me back on time.