10 Siri tips and tricks to get the most out of your Mac
Siri is capable of a lot tasks. We rounded up some of her highlights here.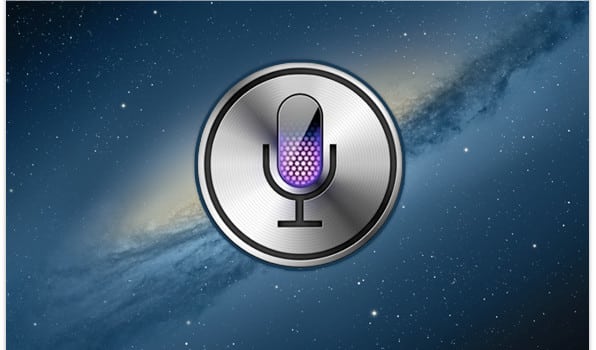 Siri is capable of a lot tasks. We rounded up some of her highlights here.
---
I can't even imagine what life would be like if Siri wasn't around. It's not like the world would come to a standstill, but things would just wouldn't be the same. There are just so many things you can do with Siri to make your day to day easier.
Siri is there to help you with your tasks, but just don't ask it for any money since you won't get anywhere with that.Well it might not help you pay your bills, it can help you stay organized and on top of things. Let's see all the great things you can do with Siri on your Mac.
1. How to Turn On Do Not Disturb
There comes a time when you just need some peace and quite. You can't control absolutely everything, but by turning on the Do Not Disturb feature, you definitely lower the number of distractions that might come your way.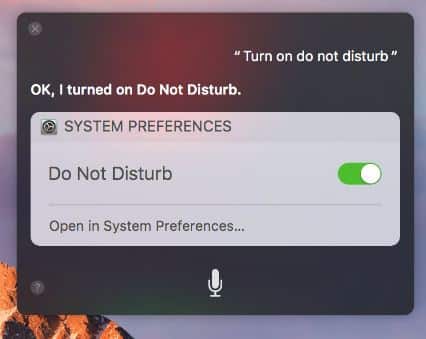 Turning on the Do Not Disturb feature is as easy as telling Siri ¨Turn on Do Not Disturb". You can also do the complete opposite when you want to turn it off. Once you've said the command, you should see a widget appear when you can toggle on your request.
2. Have Siri Find Specific Files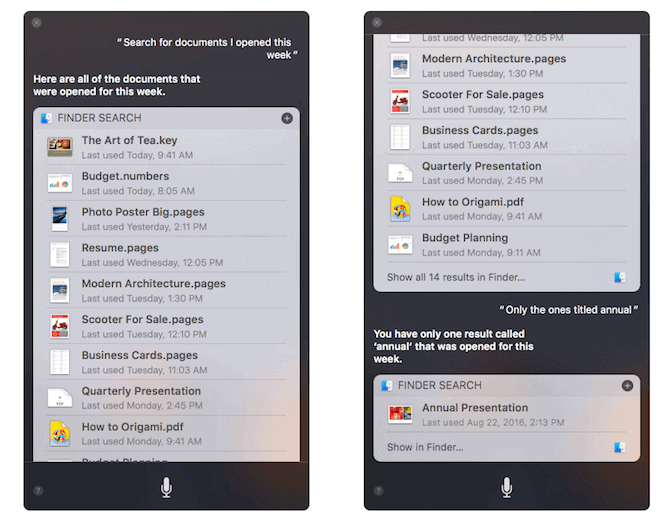 Why bother trying to find files yourself when Siri Can do that for you. If you just want to see your files in general, you can simply say ¨Find My Files", but if you only want to see your files from yesterday, say ¨Find my files from yesterday." Now, the only files that you're going to see will be from that day.
3. Silence Your Speakers
Even though you can also mute your speakers by using your keyboard, you'll be happy to know that Siri can also help you with that. Simply tell Siri, ¨Mute the volume¨, and she will automatically lower the volume. So, the next time you hear a noise outside, you can quickly power the volume with this simple command.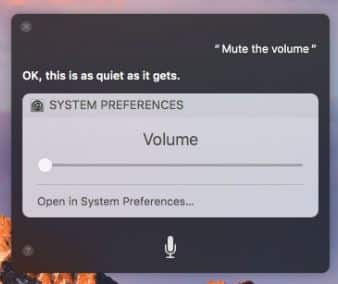 4. Create Notes
Did you just get a brilliant idea for something? Quickly create a note by just saying ¨Create a Note titled Read KnowTechie¨ and the note will be created with that particular title. You can even add things by saying ¨Add writing article¨and since the context is understood, Siri will add ¨Writing Article¨to your new note.
5. Turn WiFi On or Off
You can even manage your WiFi. So, if you're going to stop working on WiFi and want to turn it off to save power, just tell Siri to do that.
But, before you go through with it, keep in mind that this is going to limit what Siri can do for you. For example, if you ask Siri what the weather is going to be like tomorrow, she won't be able to complete that task.
6. Create Reminders
If you have something important to do, whatever you do don't simply try to remember to complete the task on your own. It's just so easy to create a reminder with Siri, you have no excuse not to create one. Just say something like ¨Remind me to buy some milk tomorrow at 5pm¨.
You can even create location based reminder since Reminders are synced via iCloud to your iPhone or iPad. So, instead of telling Siri to remind you to buy the milk at 5 pm, tell her to reminder you when you're actually in the supermarket.
7. Locate Information About Your Mac
Let's say you want to download a program, but you're not sure if you have enough space. You can have Siri tell you by simply asking ¨How much free space is available on my Mac¨. Siri should show you in a window how much free you have.
Siri won't limit itself to only telling you how much free space you have on your Mac, but you can also ask her how much free space you have in your iCloud account as well.
8. Find Out When Your Favorite Team is Playing
You're a very busy person, but you always find time to watch your favorite team play. Since you already have a lot of your mind, why not have Siri remind you when your team plays. Just ask Siri ¨When is (your team here) playing¨and she will show you when they're playing, at what time and against who.
9. Disable or Enable Bluetooth
This can be very handy if you use a separate Bluetooth mouse and keyboard. Now you can turn Bluetooth off saying the magic words ¨Turn off Bluetooth¨. Most users don't bother turning it off since it doesn't consume a large amount of power, but if you want to save as much as you can, now you know how Siri can help.
10. Use Siri to Send Tweets and Text Messages
Don't bother opening that app to send an iMessage or to post a Tweet. Siri can help you with that. To send an iMessage/Text tell Siri ¨ Send (text or iMessage) to Paul. If you have more than one friend named Paul, Siri will ask you to clarify which Paul.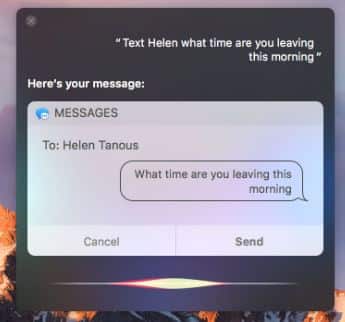 To post a Tweet by using Siri go to System Preferences > Internet Accounts first. You can also do this with other social media accounts such as LinkedIn and Facebook. Siri will also show you your message before it's posted. Just in case you want to proof-read for any possible mistakes.
Conclusion
As you can see there are all kinds of things you can ask Siri to do. She's there to help you save time so you won't have to click more than necessary. Did I miss your favorite Siri tip? Leave a comment and let me know which one.
Follow us on Flipboard, Google News, or Apple News