5 apps that are revolutionizing green technology
Saving the environment, one app at a time.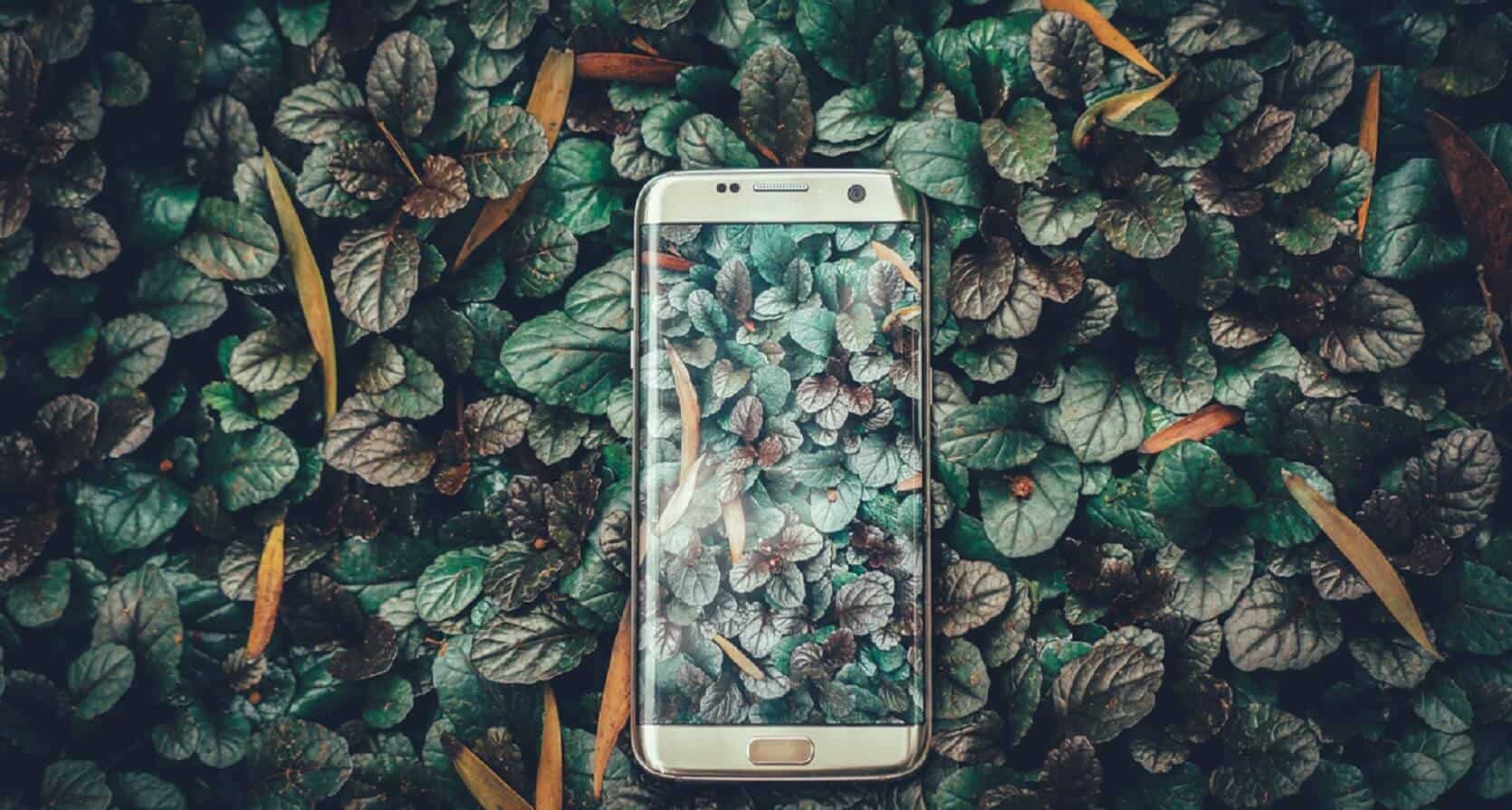 "Go Green" is a trending topic and being more eco-friendly is something that we all need to consider from time to time. We all understand the importance of not only recycling but conserving energy, as well. Even governments around the world are supporting green energy with several US states having a mandate to source some parts of its power from renewable sources.
Our earth came into existence some 4.5 billion years ago. Unfortunately, each year we dump a massive 2.12 billion tons of waste that have led researchers to believe that our planet may last only a few thousand years more if the constant environmental abuse is not put to stop.
Luckily, more and more organizations and individuals are jumping on the "go green" bandwagon and doing their part to save our planet earth. These groups include technology influencers who have found a way to weave the public's love for the smartphone with the increasingly popular green lifestyle movement.
Admit it, smartphones are an integral part of our lives and although our primary use for these gadgets is communication and capturing of precious memories – they are intelligent enough to do a lot more, including making us increasingly eco-friendly.
The leading apps stores, namely the Apple App Store and Google Play Store hold over 6 million apps in its database. These apps are not only satisfying our communication, entertainment, and productivity requirements but can also help us lead an environmentally friendly lifestyle. To help you take the first step forward, here are the top five green-apps:
EcoDice
Many of us make a want to be more eco-friendly in our day-to-day lives, but typically do not know where to start. Apps like EcoDice are a great way to begin the green journey, which not only provides tips to become more eco-friendly but also encourages us to adopt these habits into our daily routine.
The EcoDice app works like a game and provides users with a die in the beginning. The player rolls the die by merely clicking on it, and the facing side gives them the green task for the day. The eco-friendly options can be anything from separating trash to riding your bike to work.
Overall, the tasks are simple and easy to comprehend. You can also integrate your friends and family members with the green app and do the activities collectively.
EcoDice is available only on the iTunes store and can be purchased in a bundle pack with two more apps – the Wellness Dice and the Kindness Dice pack for only $1.99. The EcoDice app is also available separately for $0.99.
Carticipate
Carticipate is another Apple App Store product that allows users to share rides and save on fuel, as well as money. As you know, cars are the leading cause of air pollution worldwide. Car pollution has continued to increase over the last ten years. According to health experts, the pollution from a car is the primary factor for respiratory ailments such as asthma and bronchitis. Cars also increase noise pollution that, along with being inconvenient, can cause hearing issues. Above all, there are more than 254 million cars and trucks on the US roads today, and their accumulated pollution is overwhelming.
Apps such as Carticipate helps users minimize their carbon footprint. With Carticipate, you can tap into the GPS and find nearby locals who are also willing to carpool towards the same destination as you. Although, sometimes the app shows very few results you can benefit by encouraging neighbors, friends, and colleagues to join as well and play their part to save Mother Earth.
Carticipate is available to download for free on the Apple's iTunes Store.
iRecycle
The app, available on both iTunes and the Google Play Store, works like a directory to help you locate a recycler near you. The easy to use app displays complete information including the phone numbers and the address (on map) of the institution you can contact for your recycling needs. Integrated with Earth 911, the app gives detailed tips on how, when, and where to recycle almost anything. Additionally, the app provides tips on how to get rid of hazardous materials such as paints, chemicals, and medications in the safest manner possible.
Best of all, the app is free to download, and as we mentioned above, it supports both iPhone and Android devices.
Olio
Olio – a food-saving app works worldwide and is available on both platforms – Android and Apple. Free to download, the app works by connecting locals with nearby shops, kitchens, cafes, and even individuals who are willing to share leftover food items, baked goods, and unused groceries.  The Olio app also enables users to list non-food items such as furniture, utensils, etc.
Did you know, that almost 1/3 of food produced for human consumption goes to waste annually? Fruits, vegetables, and cereals have the highest waste rates, while fish and seafood come in a close second.
If you are also planning on traveling and have some groceries leftover, or are changing your dietary preference, then make sure to check out the Olio app. Instead of wasting the food items that you no longer require or have a surplus of – share them with your neighbors and help eliminate food wastage worldwide.
The app is free to download and available in 46 countries.
Energy Consumption Analyzer
The Energy Consumption Analyzer app allows users to track their energy consumption by incorporating meters for various types of energy such as gas, electricity, and water. Readings can be color-coded, while users can also add comments for reminders when power usage was more than usual.
The app also makes it easy to calculate the average rate of use per hour, day, week, and even month. Interactive graphs can also show the amount of money instead of energy if the cost per unit is provided.
Android users can download the Energy Consumption Analyzer for free from their Play Store while iPhone users can check out similar apps such as Energy Tracker and Green Outlet to predict their monthly utility bills.
Adopt a green lifestyle
Even if you are not fully able to adopt an environmental-friendly lifestyle, there are many ways you can contribute to the environment. Unplugging unused devices, turning off the water while brushing your teeth, and using the bus to go to work instead of driving is a great way to start the green journey. Using solar panels by SunSystem technology, and making use of a job safety analysis app during fieldwork, is also necessary to minimize damage to the environment. These and several other tactics can be applied to your daily life without any hassle.
Follow us on Flipboard, Google News, or Apple News