5 smart weight loss gadgets that will get your summer body sorted
Looking to shed some pounds for the summer? We'll outline a few of our favorite weight loss gadgets you should be using this summer.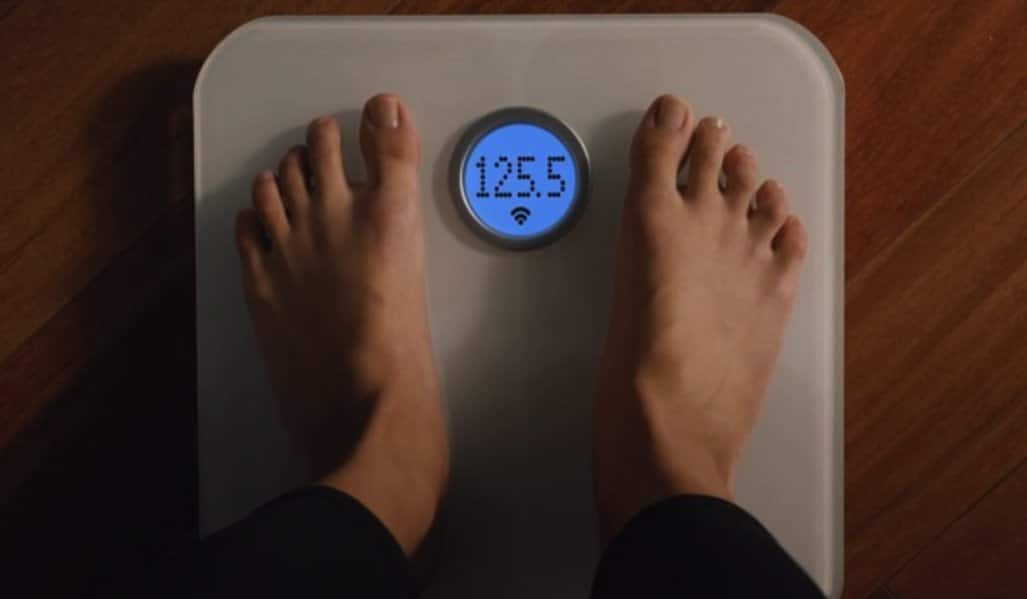 Carrying so much weight can make anyone feel tired and uncomfortable. Unfortunately, obesity has tremendously increased over the years. According to a 2010 study, Americans were considered obese, having a body mass index of 30 or higher.
Body mass index can be calculated as follows:
Multiply your weight in pounds by 703.

Get the square of your height in inches.

Divide the resulting number from step 1 by the number from step 2.
Weight loss is important for maintaining an ideal physical and emotional well-being, as well as a means to disease prevention. Having excess body fat can result in obesity, which can increase the risk of developing different medical conditions such as:
Certain types of cancers

Diabetes

Heart disease

High blood pressure

Increased blood glucose level

Osteoarthritis

Sleep apnea

Stroke
Luckily, there are smart ways to achieve the goal of losing weight, and technology can definitely improve your health. These include the use of weight loss gadgets such as fitness bracelets and smart weight trackers.
Tips for successful weight loss
Remember that reduction in weight of overweight individuals can greatly improve their health and can dramatically improve the way they see themselves. Weight loss may also help in having improved self-confidence, better mood, higher motivation, and enhanced overall well-being.
Here are some tips to achieve your weight loss goals:
Realize that weight loss is an important factor in maintaining a long and healthy life. You need to have a desire to lose weight in a positive manner. Accordingly, to do something just to please others is not a good motivation, but rather just a quick fix that could not be strong enough to bring weight loss to the long haul.

Skipping a day at the gym or failing to choose a healthier option should not be perceived as a failure. Embrace the fact that there are times when we make wrong choices. Don't be too hard on yourself! Nobody's perfect.

Never starve yourself to lose weight

. Make it a habit to always eat some healthy low-fat snacks. Starving does not help to lose weight – in fact, it may even lead you to overeat and make unhealthy food choices.

Help yourself to become health-conscious by staying away from places that could easily tempt you to buy unhealthy food. Create a plan on how you can spend your free time more healthily – either hit the gym, run a few laps, or perform physical activities that you can enjoy with your friends.

You can achieve your weight loss goals easier if you surround yourself with people who support your efforts.

Compel yourself to become highly motivated by rewarding yourself every time you reach your goal for a week. Of course, this does not mean eating something extremely unhealthy. Instead, choose something that can make you feel great, like buying the latest CD of your favorite singer or taking a day off to visit the beach.

If you happen to fall into the trap of eating unhealthy, don't get fully distracted. Instead, just get over the overeating episode and move on with your healthy eating plan as soon as possible.

Once you have decided to adapt a healthier lifestyle, be sure to clean off your refrigerator of unhealthy food. Say no to preservatives, sweets, ice cream, chips, and candies. Instead, fill your refrigerator with healthier food choices such as fruits, low-fat cheese and yogurt, sugar-free puddings and all other snacks to help you maintain your weight.

Take advantage of the internet as there are tons of sites that provide healthy recipes for all weight-conscious individuals.

You may have an ideal number of pounds you want to lose. But instead of focusing on the total amount of weight that you want to get rid of, set weekly or monthly goals on how much weight you plan to lose.

Don't be envious seeing other people in the gym who seem to have lost more weight than you have. People have different metabolic rates. Therefore, some individuals may lose weight faster than others. People also vary in the amount of calories that they burn each day, which is dependent on the kind of activity that they do.

If you need to dine out, look for restaurants with healthy choices. Learn to substitute vegetables for fried foods. Nevertheless, always start your meal with a green salad so that you can eat less of the high-calorie main dish while you add vitamins and fiber to your meal.

In the same way that

these highly recommended tech gadgets

have made our lives easier, you may use tech devices to help you lose weight. You just need to find the best one that suits your needs.
Weight Loss Gadgets To Help Every Health Enthusiast
You need to take note of this one important truth: there are no shortcuts to losing weight. It takes patience, perseverance, and determination in order to achieve the desired goal.
What's great is that you can use technology in losing weight, by using different gadgets that serve this particular purpose. Here are some of the trending weight loss gadgets to achieve that summer-ready body:
This may look like your typical weighing scale, but this device is also able to measure your heart rate, temperature, body fat and weather conditions. It can be connected through WIFI where all the information can be transferred to the accompanying mobile app.
Fitness trackers and other similar wearable smart devices provide you with several bits of information to help you in your workouts, such as pulse rate, heart rate, calorie consumption, and distance traveled.
It is a three-in-one fitness gadget – a smart scale, a fitness tracker, and a heart rate monitor. It can be linked into the UA app where you can be informed about your overall health and fitness performance.
Ordinarily, ear buds are tiny speakers that you wear on your ear. But the Intel Smart Earbuds can provide you more than music. It can also monitor your heart rate! It works with an app, which you can use to set your target heart rate for your fitness regimen.
Nima Sensor
If you are on a strictly gluten-free diet, it's difficult to identify whether the food served on your plate has zero gluten. Fortunately, Nima Sensor does the job of verification for you.
This portable device analyzes the gluten content of any food sample that you place inside it. Results are generated within 3 minutes, so you can enjoy the food in a few moments.
No weight loss enthusiast should leave home without these wonderful gadgets. These devices can continually motivate any individual who desires to lose weight and feel so much better.
---
Kostas Chiotis loves to blog about tech-related stuff. Read more of his articles at Techisignals.com, and follow Kostas on Twitter and Facebook.
Follow us on Flipboard, Google News, or Apple News