7 things you didn't know about Adobe Creative Cloud
There're a lot of things that you may not know about Adobe CC. This is because new features and tools are being introduced every year.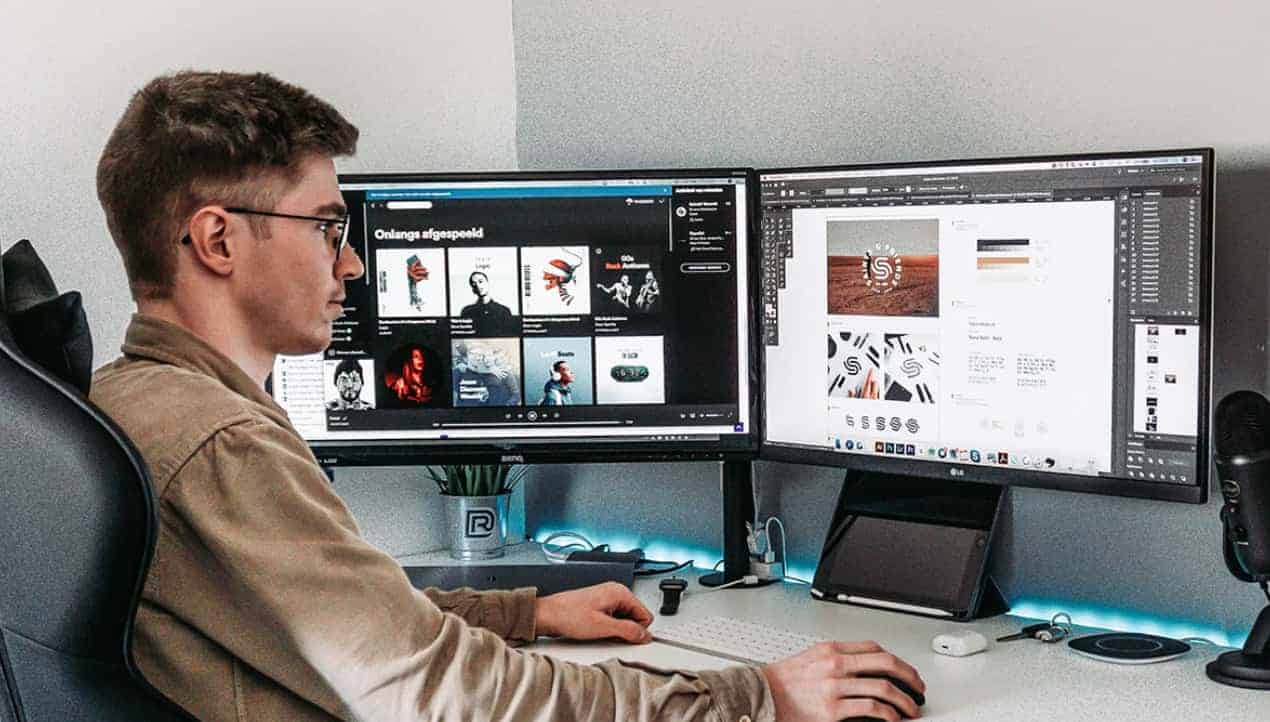 Whether you have been using Adobe Creative Cloud for a long time or just getting started, there's always something new to learn.
Adobe CC has a lot of features that designers and any other creative person can take advantage of.
The company keeps updating tools and features almost every year. That's why it is vital to keep yourself updated and learn how the new features work.
In other words, a lot can be done with Adobe Creative Cloud.
READ MORE: What is Figma?
Getting Adobe Creative Suite 6 for students is a great place to start and is incredibly user-friendly. You need to determine why and how you intend to use the application.
There are many options online that you can always choose from.
Here are 7 things you didn't know about Creative Cloud
It is possible to use Adobe Portfolio to create your website
A website is an essential tool for any business or creative professional. There is a lot of competition, and you need ways to advertise your skills to the world. This includes showcasing your portfolio through a well-designed website.
Considering the time and cost implications of setting up a website, you can save time and money by using Adobe CC to create one.
There's a great creative mobile application
Many people still don't know that Adobe CC has its own mobile application. The app gives you access to all your creative cloud files, whether they are on your PC, tablet, or smartphone. Besides, you can edit your files on any device and sync the changes as you go.
There's a Typekit that gives you access to new fonts
If your computer comes with pre-installed fonts that are not working well for you, then the Typekit will come in handy. Through your Creative Cloud subscription, you will have access to a Typekit that enables you to choose from a larger library of fonts best suited for your job.
Through the Creative Cloud Market, it is possible to download more than 400 design elements in a month
If you have subscribed to Creative Cloud, you have a right to download up to 500 creative assets that can be used in Photoshop, illustrator, and other innovative applications. After downloading, you can freely use them in any of your projects.
One can set up a group library
In case you are working on a project as a team, you can create a library that allows everyone in the group to access graphics, color schemes, and images. This will help you brainstorm and come out with better results.
You can design custom lettering
If you're a developer or designer looking for a way to add a distinct flair to logos and any other lettered content to your website, then an illustrator can help you with that.
Creative sync allows you to pick up from where you left off
In case you have been working for a long time and would like to take a break and continue your work at home, no need to worry. Everything will be synchronized, and you will be able to proceed from your computer at home.
There're a lot of things that you may not know about Adobe CC. This is because new features and tools are being introduced every year. For a 7-day trial, you can get free photoshop for students.
Have any thoughts on this? Let us know down below in the comments or carry the discussion over to our Twitter or Facebook.
Editors' Recommendations: