8 Things You Missed From Playstation & Xbox at E3 Yesterday
Google and Xbox came out with guns blazing yesterday at E3, announcing a slew of new products and features for their die-hard fanbase.
E3, one of the world's largest gaming conventions is being held in Los Angeles this week. Yesterday, some of the biggest names like PlayStation and Xbox came out to showcase some of the stuff they've been working on for the past year.
Here are 10 things we learned from the PlayStation and Xbox press conference: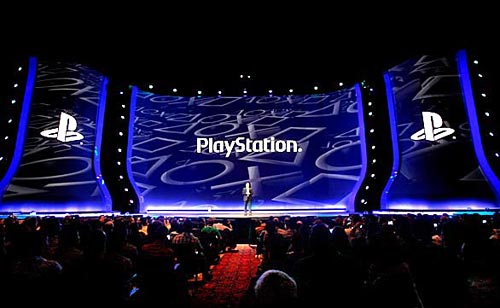 PlayStation
On July 31, PlayStation will be launching their PlayStation Now service which allows users to rent games ranging from $2.99 to $19.99. More than 100 titles will be available. The length of rental is unclear at this time.
PlayStation TV: More hardware than anything. The $99 box allows you to bring your PS4 world to a second TV. You can use it for Remote Play giving you access to your PS4 library, and soon it will work with PlayStation Now.
Besides announcing big new releases such as Uncharted, The Order: 1886 and LittleBigPlanet 3, it looks like PlayStation is showing a lot of love to its small time developers. PlayStation showed off a slew of indie games like Entwined and No Man's Sky.
UNCHARTED4!
Xbox
Kinect: Microsoft was confident that its Kinect would change the world of many gamers. Ironically, they only made one game that really utilized its capabilities.
HALO  rules all: What's E3 without hearing some news about HALO? Microsoft showed off the new HALO 5: Guardians which looks so sweet! It confirmed a Master Chief Collection which features HALO Combat Evolved, HALO 2, HALO 3, and HALO 4. Really helpful way to bring newcomers to the flagship game.
Another Crackdown: After its first big hit, the studios are releasing another one. I like these.
And, another Assassin's Creed. Spoiler alert: People get killed.
What do you think about these announcements? Do you feel that there's something they should of announced? Share them in the comments! 
Follow us on Flipboard, Google News, or Apple News