This app transforms selfies into professional-looking headshots
just be the app for you. The app is available on both iOS and Android.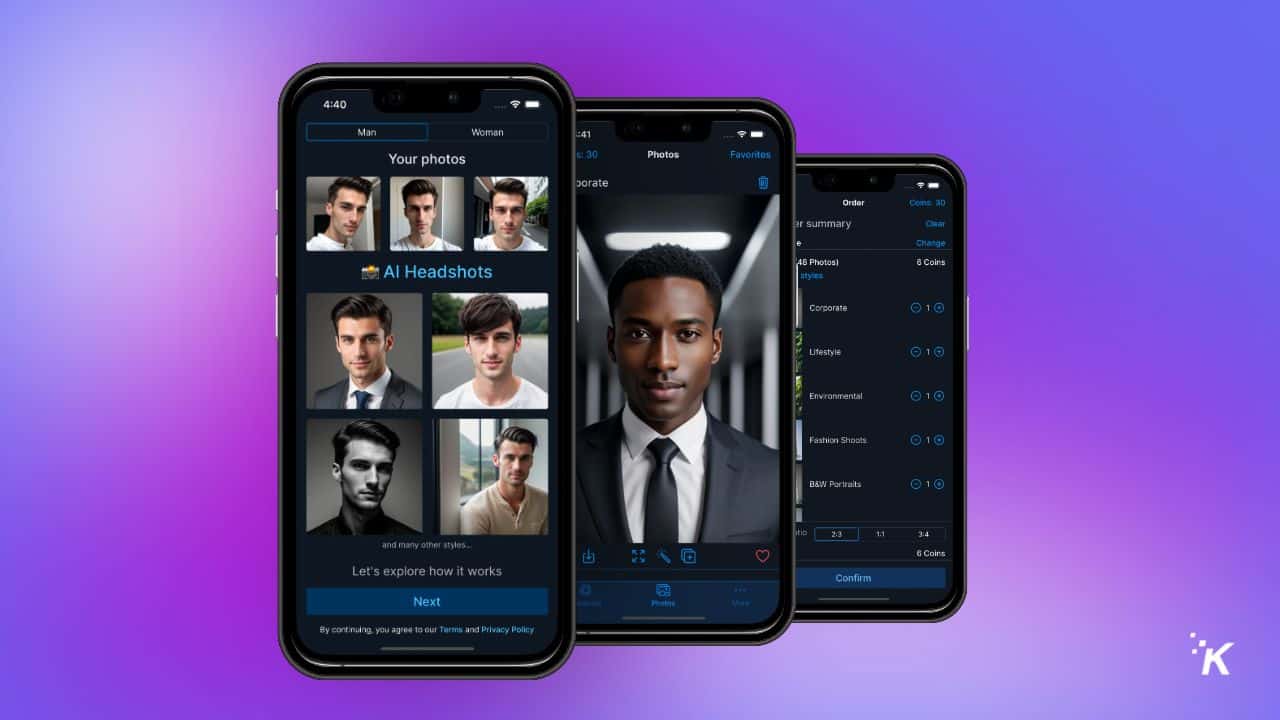 Imagine this: You're scrolling through your phone gallery, looking at a sea of selfies. You think, "If only I could turn these into professional headshots without shelling out big bucks for a photo shoot."
Well, folks, we're living in the future, and the future is now. Enter the AI Headshot Generator. This app takes your regular selfies or portraits and morphs them into professional-looking headshots.
How does it work?
It's as easy as uploading 10-35 face photos and then kicking back while the AI gets to work. It's like having your own personal photographer but without the awkward small talk and constant requests to "look natural."
After about an hour of AI training (which, let's be honest, is probably less time than you spend trying to get the perfect selfie), you'll have a set of new photos in various artistic styles.
And the best part? You can download and enhance these photos to your heart's content.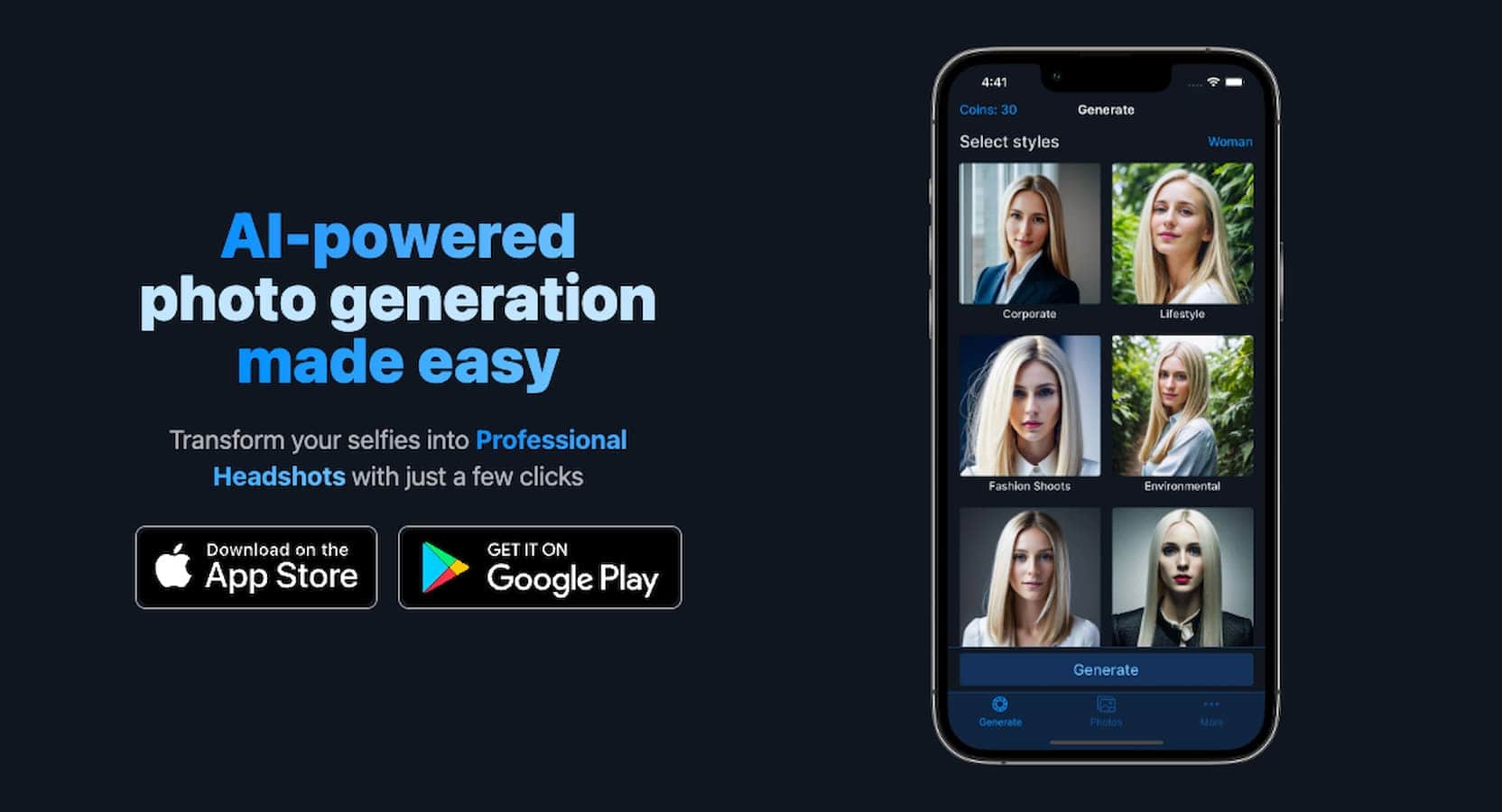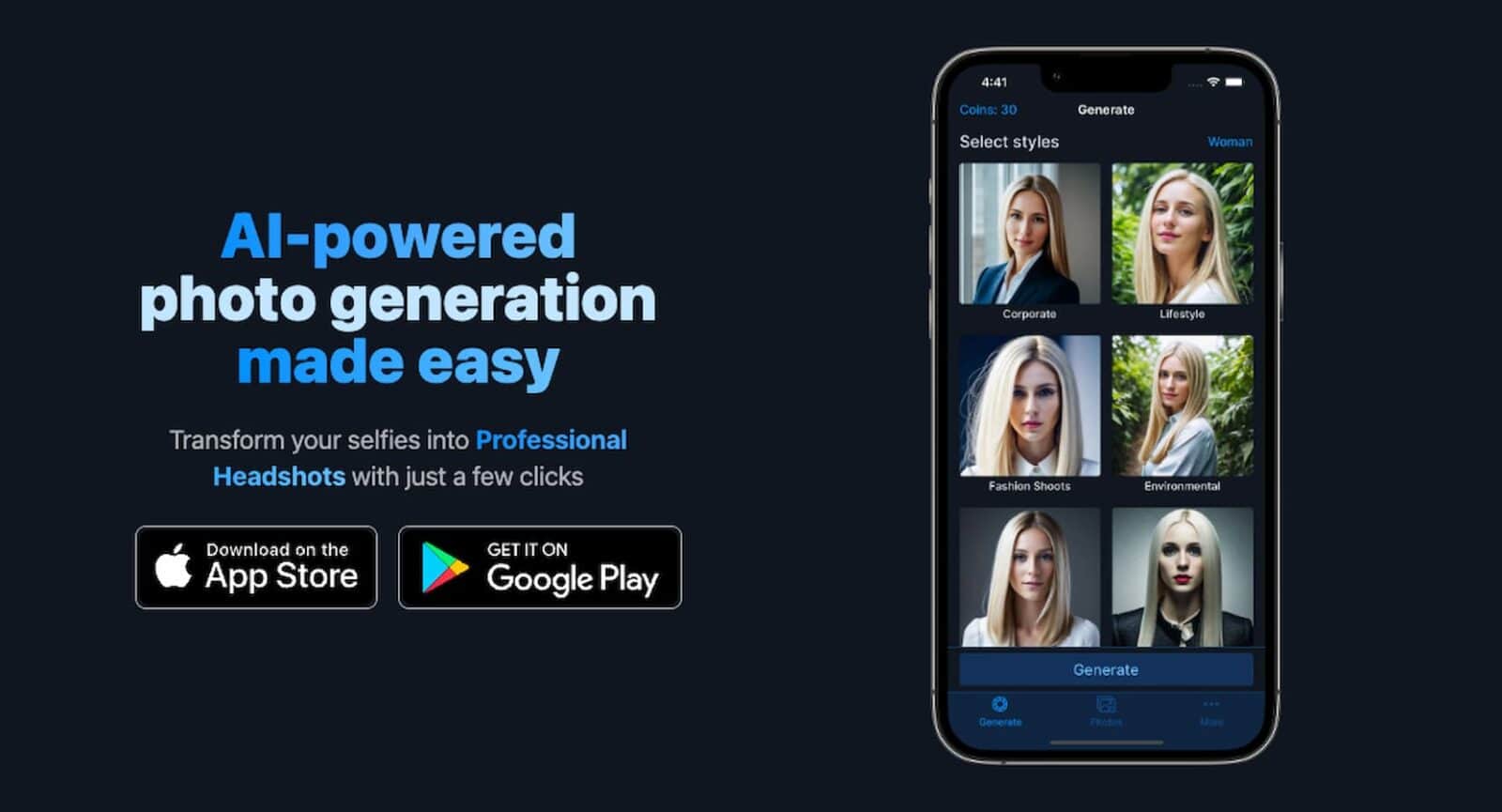 But what sets the AI Headshot Generator apart? Let's break it down:
AI Magic: The app harnesses cutting-edge AI algorithms to generate your photos, enhancing your natural beauty and giving you that flawless, camera-ready look.
Studio-Quality Portraits: Achieve a professional headshot look without the need for expensive equipment or a photography session. Who needs a fancy studio when you have AI?
Customizable Styles: Whether you prefer a classic, modern, or artistic vibe, you can tailor your photo to match your unique style and personality.
Effortless Sharing: Once your AI-generated headshot is ready, you can seamlessly upload it to your favorite social networks and watch your online presence shine.
The AI Headshot Generator isn't the only player in town. Websites like Media.io and Aragon.ai also offer services to transform selfies into professional headshots using AI.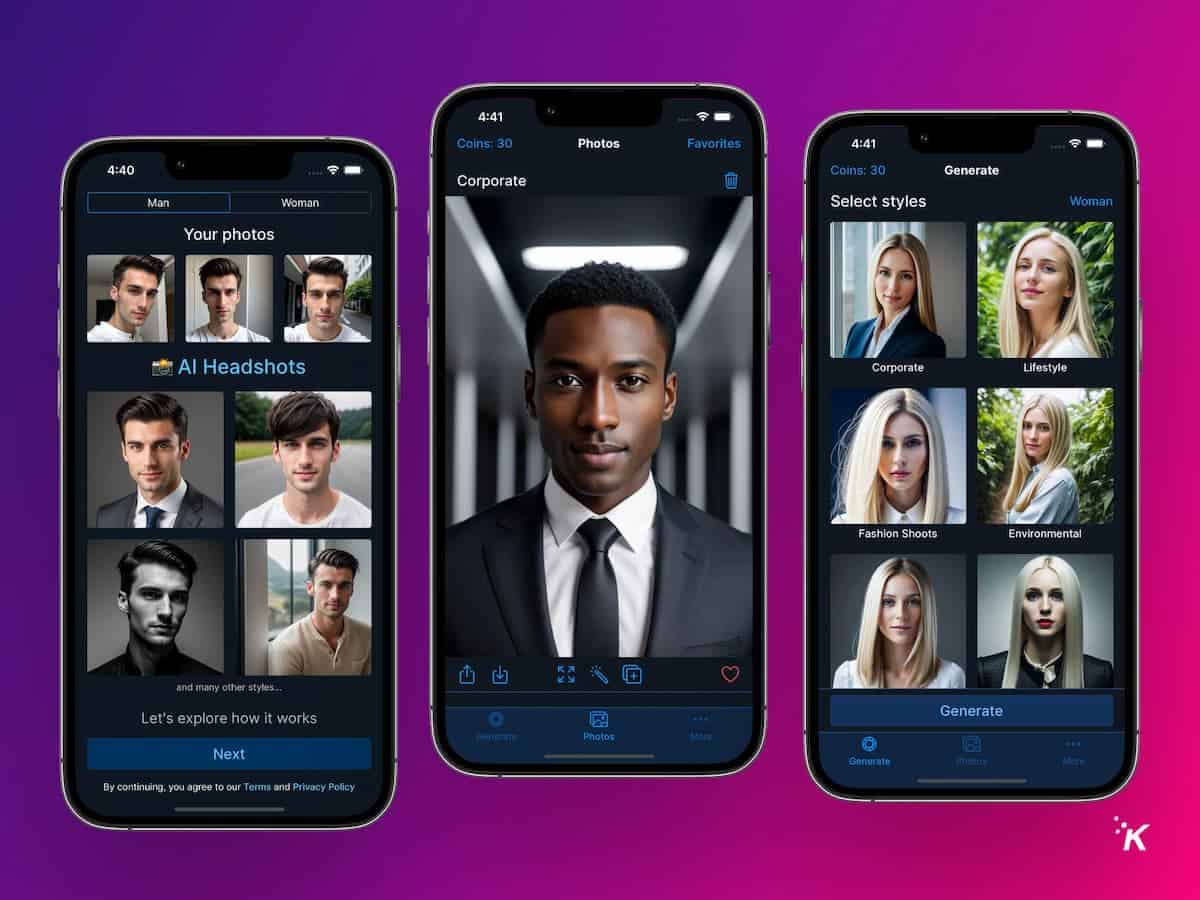 There's even an open-source AI headshot generator project called Headshot AI, built by Leap AI, aimed at developers who want to generate professional headshots in minutes.
However, it's worth noting that some of these sites have encountered processing issues, and details about the actual generation services or code are somewhat limited.
So, while there are other options out there, the AI Headshot Generator still seems to be leading the pack.
So, if you're looking to boost your online profiles and expressions, this might just be the app for you. The app is available on both iOS and Android.
Have any thoughts on this? Drop us a line below in the comments, or carry the discussion to our Twitter or Facebook.
Editors' Recommendations:
Follow us on Flipboard, Google News, or Apple News