Hate flying? Then you're really going to hate airplane seat cameras
Eye spy a spy in the sky.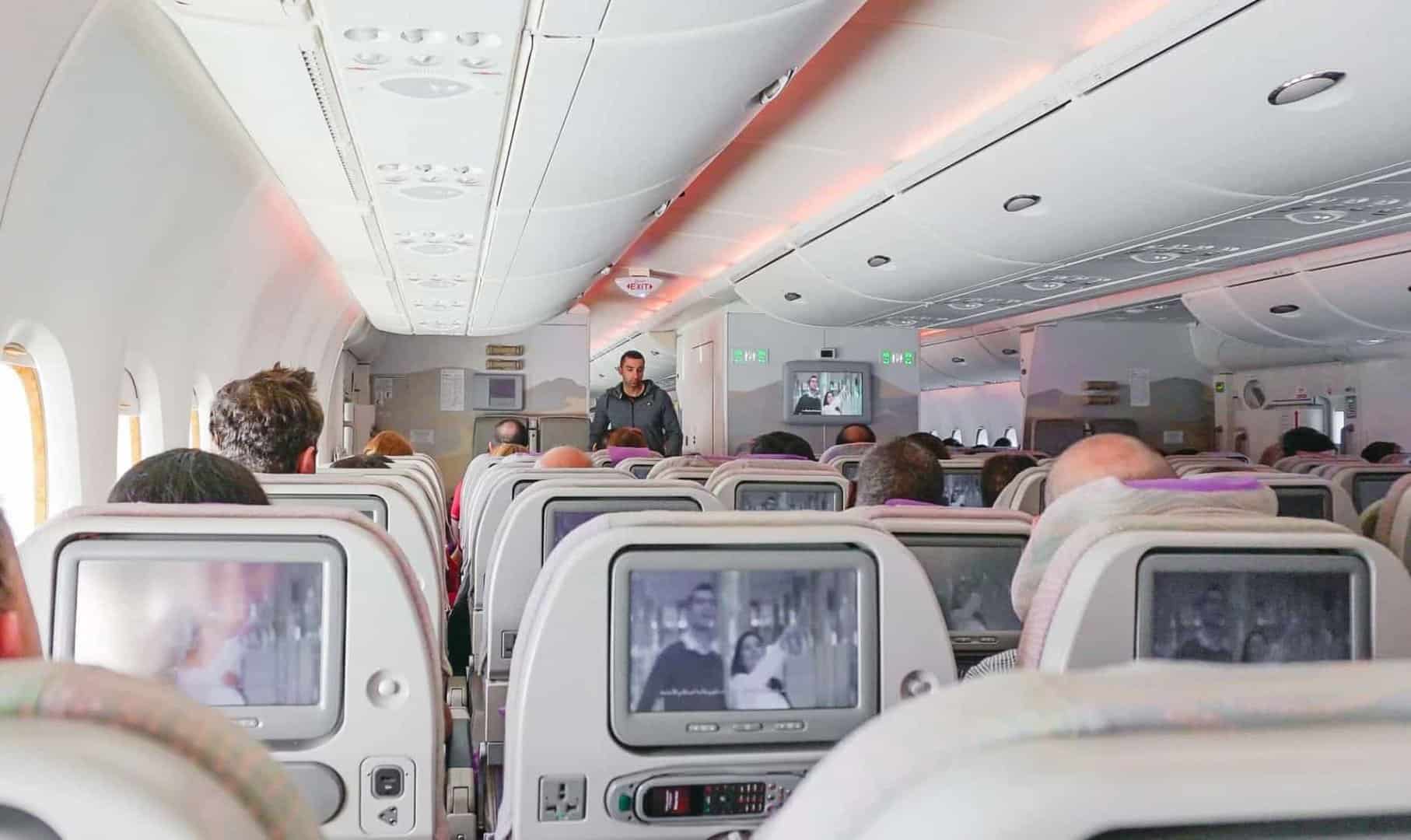 Remember going to amusement parks as a kid? Remember how much fun it was when you and your friends planned out funny poses for the roller coaster? What if I was to tell you that you'll soon be able to capture that same thrill again, only the "pose" lasts for 6 straight hours and the roller coaster is a plane now?
Well, that's the grim future that Vitaly Kamuk was forced to consider after spotting a camera mounted into the seat in front of him during a recent flight on Singapore Airlines.
Just found this interesting sensor looking at me from the seat back on board of Singapore Airlines. Any expert opinion of whether this a camera? Perhaps @SingaporeAir could clarify how it is used? pic.twitter.com/vy0usqruZG

— Vitaly Kamluk (@vkamluk) February 17, 2019
After sharing the photo on Twitter, Kamluk was contacted by Singapore Airlines and reassured that the thing he thought was a camera, was indeed a camera! But fret not, because it's totally not being used to spy on you! Everything's totally chill, bro!
Hi there, thank you for reaching out to us. We would like to share that some of our newer inflight entertainment systems provided by the original equipment manufacturers do have a camera embedded in the hardware. (1/2)

— Singapore Airlines (@SingaporeAir) February 17, 2019
When asked for clarification as to just what the f*ck they meant by that, Singapore Air was quick to clarify that it "had no plans to enable any features using the cameras" because, seriously bro, you need to ease off. Why would you even ask such a question? Some other company put those cameras there and it's not like they're even on.
So if you've been keeping score (which you totally shouldn't, because math is for nerds), then not only are all your neighbors spying on you with license-scanning cameras while selling your frequent flier miles on the dark web, but soon they'll be able to live-stream your anxiety-and-xanax-induced coma in real-time when your plane's totally unnecessary camera is inevitably hacked.
But at least reputable companies like GOOGLE aren't doing sketchy things, right? Oh…
inching closer to Black mirror every day.

free idea: you're in a big metal tube for 12 hours and the screen demands you must pay attention or you won't get food https://t.co/JkozbkSNOF

— Internet of Shit (@internetofshit) February 19, 2019
Not chill, Internet of Shit. Not chill at all.
Update 2/22/19: American Airlines spokesperson Ross Feinstein confirmed to BuzzFeed News that cameras are present on some of the airlines' in-flight entertainment systems, but said:
"They have never been activated, and American is not considering using them. Cameras are a standard feature on many in-flight entertainment systems used by multiple airlines. Manufacturers of those systems have included cameras for possible future uses, such as hand gestures to control in-flight entertainment."
What do you think? Are you as over technology as I am? Let us know down below in the comments or carry the discussion over to our Twitter or Facebook.
Editors' Recommendations:
Follow us on Flipboard, Google News, or Apple News