Airstream joins the 21st Century with a smart home on wheels
Camping for the 21st century.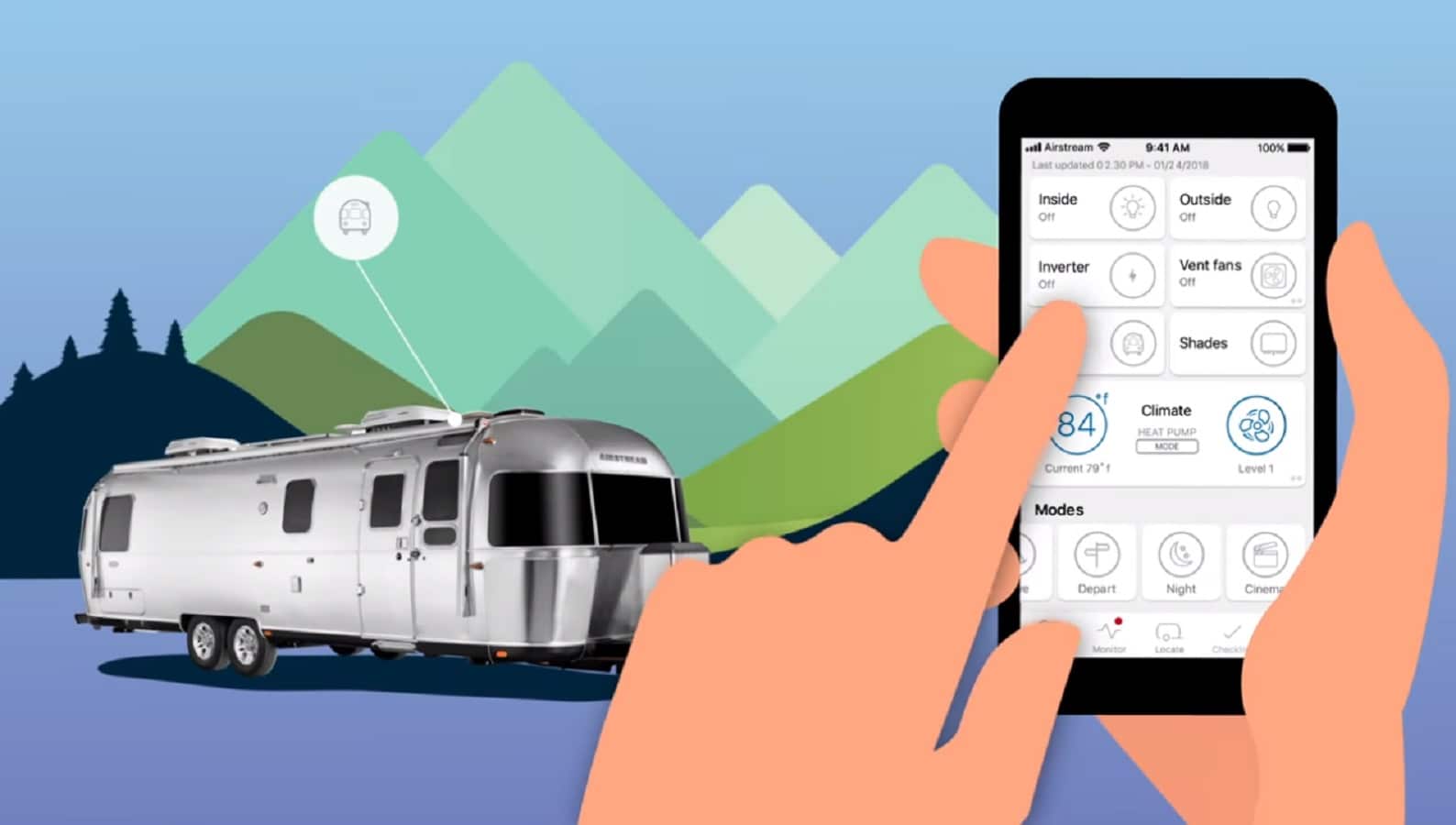 Let me just start with saying I'm all about that RV life. I spent pretty much every school holiday as a kid driving up and down the West Coast in our 80's VW campervan. Some of my best childhood memories are of getting off the beaten track and camping wherever Dad decided to park us that night. Of course, that was all before the internet.
Nowadays, the thought of being disconnected from the web fills me with horror. Not so much the FOMO with social media, but what if something goes wrong and I need to look up a how-to for fixing it? What about medical emergencies? Poisonous berry identification? Heck, even simple things like what time the sun will come up so I can get that perfect cresting photo opportunity.
Well, if you're an Airstream owner – you won't have to completely disconnect from the flow of the internet. Earlier this year they partnered with AT&T to make the 2019 Airstream range 4G LTE-enabled, and now owners of earlier Airstream models can get in on the action. The Airstream Connected system is a $999.00 add-on, which includes an external, roof-mounted high-gain antenna, mobile router, and an embedded GPS locator.
Check it out
No more relying on flaky mobile phone connectivity when glamping (I'd say camping or roughing it, but those don't really apply to the fancy Airstreams).
Recent research has shown that campers that have a reliable connection to the internet venture out more often and stay longer in the great outdoors. That's probably more an indicator of how all-pervasive the internet is in our modern lives, rather than a need to stay connected at all times.
Airstream now has five AT&T-backed LTE plans for its users, depending on how much data you need:
1 Month 5GB Adventure Plan – $25
1 Month 22GB Adventure Plan – $90
1 Month 50GB Adventure Plan – $175
1 Month 100GB Adventure Plan – $300
12-Month 100GB Adventure Plan – $325
Unfortunately that means the unlimited data plan is gone now, but those are still some compelling data rates. I wish my mobile carrier was that cheap… If you need me, I'll be figuring out how much I'd save if I bought an Airstream instead of paying rent.
What do you think? Does this make you want an Airstream? Let us know down below in the comments or carry the discussion over to our Twitter or Facebook.
Editors' Recommendations:
Follow us on Flipboard, Google News, or Apple News