The Tesla Model 3 is no longer recommended by Consumer Reports (again)
Who knew reliability in a car is something people would want?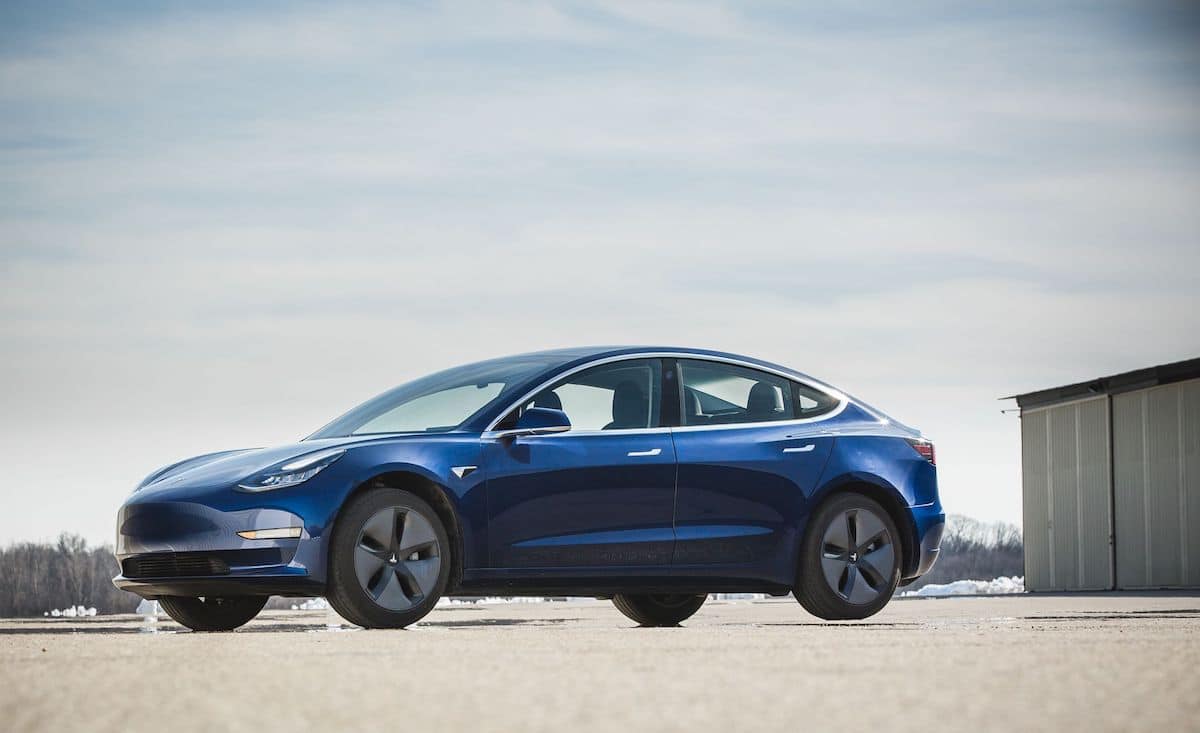 Consumer Reports (CR) does some of the most in-depth testing routines with new cars of any outlet. That's why consumers and the industry take their recommendations seriously, and the rescinding of recommendations even more so. Tesla's Model 3 is the latest car to have their stamp of approval yanked, citing numerous reliability issues.
It's not the first time that CR has cautioned against buying the all-electric sedan, last year the outlet wouldn't give it a recommended label due to some braking issues. Tesla responded by pushing a software update for the brakes, earning that coveted 'recommended' label for doing so.
So, why is Consumer Reports retracting its recommendation?
The decision to pull that label was taken by CR after their Annual Reliability Survey results came in. Just under 500,000 vehicle owners were part of the survey, which showed that the Model 3 was one of the models with "declining reliability." Over 500 Model 3 owners responded to the survey, with a significant amount mentioning the issues which ranged from the in-dash screen freezing or acting erratically, to trim and fit concerns, to issues with the glass, including cracks.
While Teslas perform well in Consumer Reports' road tests and have excellent owner satisfaction, their reliability has not been consistent, according to our members, which has resulted in changes to their recommended status, says Jake Fisher, senior director of auto testing at Consumer Reports.
That's in stark contrast to CR's recent Driver Satisfaction Survey, which put the Model 3 in the top 10. Tesla vehicles have placed in the top of Consumer Reports' Owner-Satisfaction surveys every year since 2013, so they must be doing something right.
Tesla is already on the case
To the company's credit, Tesla says it has already implemented changes with the Model 3 due to customer feedback, telling CR that "The vast majority of these issues have already been corrected through design and manufacturing improvements, and we are already seeing a significant improvement in our field data."
While it's good to hear Tesla is reacting to feedback, it shouldn't need that feedback in the first place. Fit and finish complaints shouldn't be a thing with modern automakers, where every vehicle should be examined thoroughly before it leaves the assembly line. Most of the reported complaints I can find are from the first half of 2018, so it seems like it might have been production hiccups that have now been ironed out.
I guess we'll see in the first half of 2019, with Tesla's production figures on the upward trend.
Do you own a Model 3? Have you experienced any of these issues? Let us know down below in the comments or carry the discussion over to our Twitter or Facebook.
Editors' Recommendations:
Follow us on Flipboard, Google News, or Apple News