Consumer Reports wasn't very impressed with the Tesla Model 3
But their non-recommendation is leading Elon Musk to fix a braking issue, so there's that.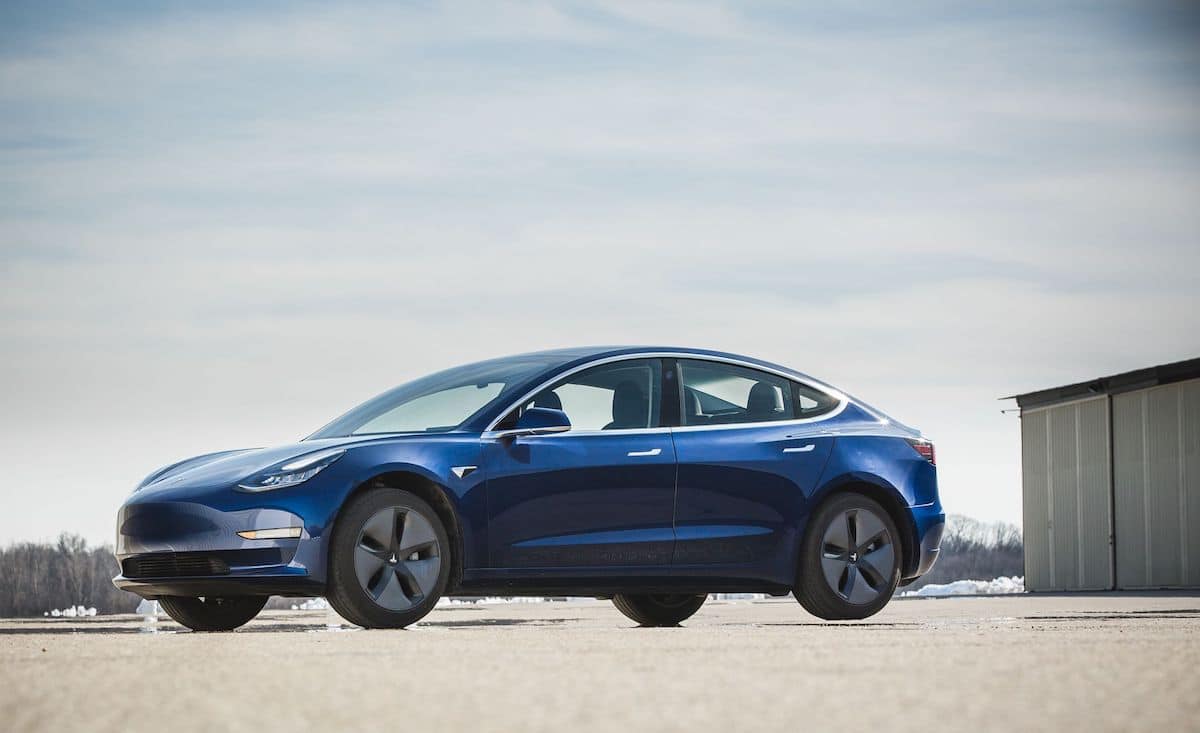 Consumer Reports is out with its Tesla Model 3 review. Perhaps not surprisingly, the testing agency won't recommend Tesla's first affordable mass-market car.
The car was most hurt by Consumer Reports' brake test, which is meant to determine how a vehicle performs in an emergency situation. They explained:
In our tests of both Model 3 samples, the stopping distances were much longer than the stopping distances we recorded on other Teslas and other cars in this class.
Car and Driver also criticized the brakes found on the Model 3. As Testing Director K.C. Colwell said in an interview with Consumer Reports:
I've been testing cars for 11 years and in 11 years, no car has stood out with inconsistent braking like this. Some trucks have….It was just weird.
After Consumer Reports' published its report, Tesla's Elon Musk went to Twitter and promised changes would be made through a firmware update.
He explained: "Looks like this can be fixed with a firmware update. Will be rolling that out in a few days. With further refinement, we can improve braking distance beyond initial specs. Tesla won't stop until Model 3 has better braking than any remotely comparable car."
CNBC says Consumer Reports plans on retesting the Model 3 if the firmware improves the car's brake distance.
Consumer Reports also criticized the Model 3's controls and displays, noting "complex interactions with a touch screen can cause driver distraction." The model's "stiff ride, unsupportive rear seat and excessive wind noise at highway speeds also hurt its road-test score."
On a positive note, the agency said the Model 3 set a range record for an electric vehicle, explaining:
It managed to go 350 miles on a single charge—the longest distance we've ever recorded in an EV—when set to Tesla's higher regenerative braking mode (which the company refers to as Standard Regenerative Braking Mode). This mode will aggressively slow the vehicle to charge the battery as soon as the driver removes his or her foot from the accelerator pedal.
Consumer Reports concludes: "That much range could make an EV a viable choice as a daily driver for even more consumers."
It's been a busy week for Tesla news. Earlier, Musk announced the best Model 3 would cost $78,000. He also explained just how fast the car moves, depending on the specs.
Does the report surprise you? Still interested in purchasing a Model 3? Let us know in the comments.
Follow us on Flipboard, Google News, or Apple News