Encourage your inner couch potato with Amazon Dash Buttons
The days of heading over to the store when house supplies are running low are over thanks to the Amazon Dash button.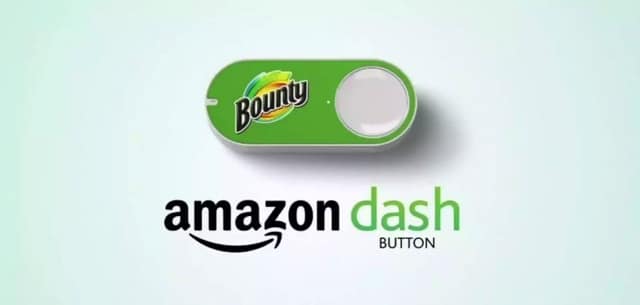 Ever the trend-setter, Amazon has produced a new way for consumers to add a bit of convenience to their lives. With the addition of a new device system called Dash Buttons, Amazon has bridged the gap between online and real-world sales. These clip-on buttons, which function as electronic order icons, allow you to purchase daily household items from Amazon by clicking them.
Dash Buttons can be pre-set to register specific items in your home – toilet paper, dryer sheets, and paper towels, for example. By clicking the relevant button, your account registers a purchase for the item which is then shipped directly to your address. The buttons themselves can be attached to regular household items – your washing machine, dishwasher, fridge or cupboards – for easy access as a reminder for when you need to stock up on your daily household essentials.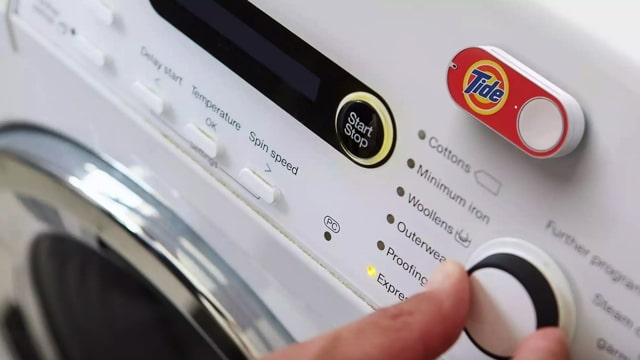 Your order is transmitted to your account which can be controlled online through your PC or through your mobile device via the Amazon smartphone app. If you press the wrong button or wish to cancel your order, that is always an option.
It is as easy-to-use a system as there is, and will likely be marketed intensely as Amazon attempts to branch out from their tradition e-commerce role. It might sound humorous to us now, but this is likely to be the future of daily essential shopping. Years ago, the idea that items such as groceries or furniture might be purchased online and delivered to your door might have seemed silly or lazy. Today it is a part of every day life.
Unfortunately for the average person, however, it seems that this service is currently restricted to the continental United States and is only available to certain Amazon Prime members. This is expected to increase as the service catches on and gains more notoriety. Until then, forget about making those weekly shopping runs in congested grocery stores. Give it a try and let us know how the experience goes!
Follow us on Flipboard, Google News, or Apple News