Amazon Echo Plus review roundup – It's a mixed bag
You're probably better off buying a regular Echo.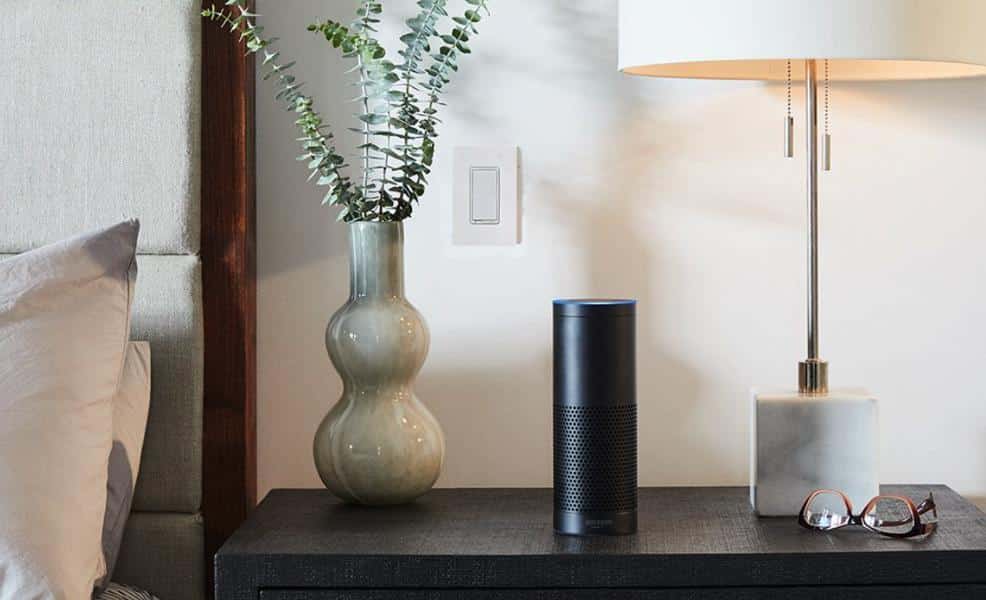 Alright, folks, the reviews are in for the all-new Amazon Echo Plus. We're here to round up all the best reviews and feedback regarding Google's new flagship phone. From the looks of it, the reviews are all positive, with a few exceptions. But with anything, you can judge for yourself.
The format is simple. We'll outline key sections from each review in quotations, with a link pointing back to the original review for further reading. There's no particular order, but all of the reviews sourced here are from trustworthy publications I read on a normal basis. If none of the links I provide here help you, I'll drop a simple a link at the bottom where you can find more.
So, without any further delay, here's what some of the best leading publications in tech have to say about the new Amazon Echo Plus.
"I almost wonder if Amazon would have been better off foregoing the full-sized approach and, instead, making the Echo Plus more like the Echo Dot. After all, the Zigbee radio is the only real reason to buy the Plus over another Echo device — by packing it into a full-sized speaker at $150 or £140, Amazon is forcing Zigbee enthusiasts to pay for more than they may actually need.
All of that is enough for me to tell you to wait on the Echo Plus. There's plenty of potential, yes, but it just isn't there yet."
"At $149, the Echo Plus is actually $30 cheaper than the original Echo — but that fact has undoubtedly been undercut by the new Echo's $99 price tag. The addition of Zigbee functionality and a free Philips Hue light bulb sweetens the deal, but the Echo Plus still probably has a relatively limited appeal compared to the standard Echo. And honestly, I wouldn't be too surprised to see smart hub functionality integrated into the regular old Echo in the near future.
The Plus exists more as an on-boarding tool, in order to make entering the age of connected homes a bit easier. It could, perhaps, be a good gift for a relative who's expressed some interest in connected home devices, but has no idea how or where to start. For most of the rest of us, however, it's destined to take a backseat to the standard Echo."
"The Echo Plus is an all-in-one device that bridges your smart home products to the home assistant Alexa. We wish the speaker boasted better sound quality, but the Echo Plus is designed for a more streamlined smart home system and not to blow your buddies' socks off with bass.
Do buy it if you're in the market for both an Alexa-enabled home assistant speaker and a smart home hub at the same time. If you just need a home assistant device, the cheaper all-new Echo, Echo Dot, or Google Home are better choices. If you're looking for quality sound from your speaker, go for the pricier but high-quality Sonos One."
"If you're looking for a way to experience Alexa, or to bring other Echos into your house, the new Echo is arguably the best way—at least until December, when the Echo Spot shows up. I mean, who doesn't want a cute little alarm clock… with a tiny round TV screen… and a camera and microphone… 3 feet away while you're sleeping?"
"Amazon's clearly tapped into an alluring idea with the Echo, and even though the company won't admit how many it's sold so far, by all accounts it's a successful product. In light of that, the latest version doesn't rock the boat too much. It doesn't improve the Echo's rather poor audio quality, nor does it introduce any new, groundbreaking features. It just does the same things in a smaller, cheaper design. That's enough to keep Amazon ahead of its competitors, which are all a step or two behind the Echo line-up.
In all honesty, Amazon really didn't have to do much to the Echo to make it more appealing. It just had to make it less expensive, which is exactly what Amazon did here. The real product Amazon is selling is Alexa, and for an in-home virtual assistant, Alexa is very good. And if you want the best way to use Alexa, the new Echo is it."
"For now, though the Echo Dot is cheaper, the new Echo out-performs it in sound. That makes it more compelling for rooms where you might want to actually spend time interacting rather than just issue the occasional instruction. The original Echo started a movement; now, Amazon is fighting tooth & claw to stay at the forefront of it."
Well, that's about it. If you want to browse through some more reviews, click here and it will lead to a broader selection of links.
The new Amazon Echo Plus will be available on October 31 and will be silling for $149.99. It comes in black, silver, and white. You can preorder the device now.
Follow us on Flipboard, Google News, or Apple News